GEOFFREY MUTAI WINS IN CASTELBUONO He ran 29:05 to finish over a minute ahead of NYC Marathon champ Gebre Gebremariam in 2nd (30:13) and Mathew Kisorio 3rd (30:14). London Marathon champ Emmanuel Mutai finished sixth in 30:48 and Ryan Hall was supposed to race this, but his blog says he's currently in Switzerland.
*Highlights Video
*Top 10 Results
Upcoming: Gebre Gebremariam Returning To Defend Title At Beach To Beacon 10k Sam Chalenga will also be in the field. US marathon record holder Deena Kastor and twice Olympic silver medallist Catherine Ndereba in women's field.
World Champs News
Week in Review
LRC Week That Was: American Men's Medal Chances in Daegu With less than a month away, in our weekly look at the world of track and field we look at the American men's distance medal chances in Daegu. And while our beloved Menjo won't be in Daegu, he is in the news. Plus we've got some football talk from Florida coach Will Muschamp, a Brit celebrating July 4th, and Alberto on old school and new school training.
Stockholm Diamond League Is Friday
Provisional Entry Lists For Stockholm DL The women's 5k will have a good match-up between OTC's Sally Kipyego, Vivian Cheruiyot, Shalane Flanagan, and Viola Kibiwot. In the men's 1,500, Silas Kiplagat, Asbel Kiprop and Nick Willis vs. US runners Russell Brown, Andrew Wheating, Lopez Lomong, Will Leer, Leo Manzano and David Torrence. The women's 800 has Caster Semenya, Morgan Uceny and Kenia Sinclair. 3k steeple: Paul Koech (guy Brimin Kipruto needs to thank for almost getting him the WR) headlines field that includes US's Dan Huling and Kyle Alcorn.
*Carmelita Jeter Wants To Break Stadium Record At Stockholm The record is 10.90 set by Irina Privalova in 1994 and if she breaks it, she'll win a 1-carat diamond worth $10,000.
NCAA:
*HEPS XC Champs Moved From VCP To Princeton Due to the ongoing construction, Heps will be held at somewhere other than Van Cortlandt Park for just the 3rd time in the 72-year history of the meet.
*NCAA Now Requiring Schools To Monitor Social Media There is a company that will "flag" all rostered athletes' names so that the athletic department can follow them and be notified about what they say.
London News
Post-Monaco Diamond League Related News
Previous Post-Monaco News
LRC Fight In Men's 1,500, Chaos In Men's 5,000 As Farah Outkicks Lagat, Lagat Gets AR, Rupp And Solinsky Both DNF, Uceny Gets Beaten, So Does Felix, And Bolt Struggles The Monaco meet was incredible. The highlight was Brimin Kipruto missing by .01 the World Record in the steeple. That was so shocking and unexpected, it gets its own article here. In the other crazy action, after some bumping and shoving, Mo Farah is definitely the best distance runner on the planet, Bernard Lagat improved his American 5,000m record, Galen Rupp went down, Chris Solinsky ran into a bush with 2 to go, Morgan Uceny got beaten, and much much more (Nick Symmonds 1:43, KD right behind him). Read all about it, with results and video highlights.


LRC Brimin Kipruto Misses Steeplechase World Record By .01!!! The men's steeplechase was magical in Monaco. Brimin Kipruto, the Olympic champion, who had never previously broken 8 minutes, came within .01 of the world record thanks to some gutsy frontrunning by Paul Koech. Koech, hoping to be put on the Kenyan team for Worlds, ran like a man possessed and at the bell, Kipruto was only 3rd. A stunning final last lap nearly brought Kipruto the world record. The run was so good it gets its own story. Rest of Monaco is recapped here.
On The Boards: Kipruto 7:53.84 SC!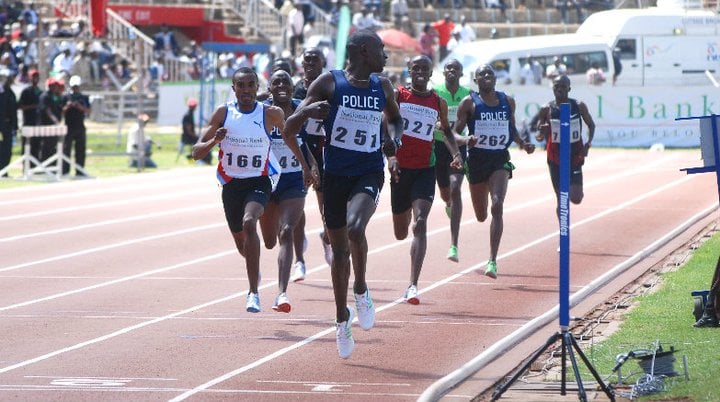 Silas Kiplagat Dominates 1,500 To Win In 3:31.39 Commonwealth Games champ Silas Kiplagat won in a blistering 3:31.39. He actually had time to turn and wag his finger at the Olympic champion Asbel Kiprop, who was 2nd in 3:32.26. Women's 5,000: The woman LetsRun spent a day with in Iten two weeks ago, Worlds silver medallist Sylvia Kibet, ran 15:38.5 to beat 10k world champ Linet Masai (15:40.5) (and destroy the belief in a LetsRun jinx in the process?), as world junior 3k champ Mercy Cherono was 3rd in 15:42.4. In the women's 1,500, Olympic champ Nancy Jebet Langat was upset as she was 3rd behind Helen Obiri and Joyce Chepkirui. 800: David Rudisha won with a "relaxed" 1:43.76 ahead of African bronze medallist Jackson Kivuva (1:44.40) and Olympic/Worlds silver medallist Alfred Kirwa Yego (1:44.76). Commonwealth Games champ Boaz Lalang was a disappointing 8th in 1:46.88. Olympic/Worlds silver medallist Janeth Jepkosgei won women's 800 in 1:59.34. Men's 5k: "Junior" phenom Isaiah Kiplangat Koech won in 13:21.31 with Beijing finalist Thomas Longosiwa a big surprise 2nd in 13:22.89. Olympic/Worlds silver medallist Eliud Kipchoge was 3rd (13:23.48) and given the wild card to his 5th successive Worlds. DL star Milcah Chemos won women's steeple. And showing the pure distance running focus in Kenya, no Kenyan field event athletes made the World Champs squad. More: *LRC Kibet Pre-Race Workout/Interview *LRC Kibet Photos
Surprise Winner Peter Kirui Beats Out Loaded Field In Kenyan Trials 10k Peter Kirui ran 27:32.1 to beat out half marathon champ Wilson Kiprop (27:32.9) and Osaka 2007 bronze winner Martin Mathathi (27:38.6). Boston Marathon champ Geoffrey Mutai was 4th in 27:38.9. *MB: 27:11 man Bidan Karoki had 100m lead at 9k, but fainted and collapsed
*MB: Silas Kiplagat runs incredible 3:31.39 at altitude with no pacers to win Kenyan Trials
*OlympicSteeplechase Champ Brimin Kipruto Wins Trials In 8:20.19 Commonwealth Games/Defending National Champ Richard Mateelong was 2nd in 8:21.39 as Abraham Chirchir was 3rd with 8:22.34 and former world junior champ Willy Komen 4th in 8:22.63.
*Olympic Champs Asbel Kiprop And Nancy Jebet Lagat Both Upset In Kenyan Trials 1,500, But Make WC Team
*Daily Nation: As Expected, Rudisha Easily Books Ticket
Day 2 Of Kenyan Trials And Preview Of Saturday's Action *Women's 10k/Recap Video
Vivian Cheruiyot Holds Off OTC's Sally Kipeygo To Win Kenyan Trials 10k Vivian Cheruiyot ran 31:55.8 to Sally Kipeygo's 31:57.8 for the win and says she plans on doing the 10k/5k double at World Champs. Prisca Jepleting was 3rd in 31:59.1, Pauline Korikwiang 4th (31:59.5), and Boston Marathon 3rd placer Sharon Cherop 5th (32:03.0), as Linet Masai ended up skipping the 10k to run the 5k on Saturday (as defending world champ, she qualifies anyway). *AP Article *MB: Sally Kipyego makes Kenyan team
LRC Kipyego Speaks To LRC From Kenya *Video Here
*IAAF Recap Day 2: Kipyego Says She Was Not Going To Miss Worlds Team "even if it means taking me to hospital after"

*Reuters: David Rudisha Wins His Semis Heat In 1:45.3 As Asbel Kiprop Wins His 1,500 Semi In 3:39.5 Ahead Of Daniel Komen (3:39.6)


LRC LRC Goes To Kenya - Post #3: A Workout With World Championships Silver Medallist Sylvia Kibet The 2009 World Championships silver medallist at 5,000 has only run 15:11 this year but is confident heading into the 5,000 at the Kenyan Trials, which come after the 10,000. We know why, as we caught up with the Renato Canova-coached athlete in Kenya and watched her do a 2,000-1,600-1,200-1,000-800-600-400-200-100 workout after rains prevented her from doing a 10km tempo run with an incredible assortment of marathoners and half marathoners coached by Gabriele Nicola. Hear from Kibet, learn how Kibet decided on what workout to do while Canova was absent, watch the 600 from the workout and even see pictures of the house that Kibet lives in and compare it to what US stars live in. *LRC Sylvia Kibet Photos
LRC *Video From Track

LRC Rojo Goes To Kenya - Post #1: Sammy Wanjiru Was Not Murdered LetsRun.com co-founder Robert Johnson has returned from 2+ weeks in Kenya and will be recapping his trip over the next week or so. Today, he reveals what he learned about Sammy W's death and provides video proof as to how in Kenya one can easily get locked into their own bedroom.

LRC 2011 Monaco Diamond League Is Going To Be Special For US Distance Fans - Preliminary Start Lists Never before have more than 2 Americans broken 13:00 in the same race, but Bernard Lagat, Galen Rupp, Chris Solinsky and Matt Tegenkamp are all entered in the 5,000. Can 3 or 4 do it? Andrew Wheating is in the men's 1,500. Nick Symmonds and KD will face world record holder David Rudisha in the men's 800. Plus off-event entries like Abubaker Kaki in the 1,500 and Shalane Flanagan in the 1,500. *MB Discussion Here
SI Where Is He Now? - Roger Bannister
Sports Illustrated Interview With Roger Bannister Talking Mostly About What He's Done Since Running The First Sub-4 Minute Mile Also interesting to hear what the two friends who paced him went on to do. Sir Christopher Chataway, now 80, set the WR in the 5k in 1954; Chris Brasher, who died in 2003, went on to win gold in the steeplechase in the '56 Games before becoming a founder of the London Marathon. *Podcast With Roger Bannister
US News
Professor Attributes Jamaica's Wealth Of Fast Sprinters To A Diet Of "Yam And Bananas"
Russian Vera Sokolova's 20K Race Walking WR Ratified By The IAAF In related news, Guinness World Records ratifies records for largest tonsils removed and most nails filed in 8 hours.
The Olympics Are 1 Year Away *NBC Video
US News
International News/Results
Last Updates From Junior Meets:

Pan Am: IAAF Recap: US Dominates With 53 Medals
*US Wins 4 More Golds On Final Day Of Pan Am Juniors: Immanuel Hutchinson Wins 800 In 1:49.04
*Recap Of Jamaica's Performances

Euro Juniors: IAAF Recap: Angelica Bengtsson Breaks Yelena Isinbayenva's Pole Vault Meet Record With 4.57m
Top Weekend Action
Russian Champs: Two Russians Led By Yekaterina Martynova Run 4:01 In 1,500 IAAF Martynova's 4:01.68 was nearly a 3-second PR. Two men ran 3:36 in the 1,500.
*Day 3 Russian Champs Recap World record holder and 2008 Olympic steeple champion Gulnara Galkina-Samitova, who is on the way back after maternity leave, was 4th in 9:32.07.
*Athletics Weekly Of Entire Russian Champs Drug chat Anastasiya Kapachinskaya ran 49.35.

World Military Games: Recap - Kenyans Excel A couple of real Kenyan studs showed up, including Mark Kiptoo, who was 4th at the Kenyan trials in the 5,000, and Lausanne 5k winner Vincent Chepkok. They both ran 13:06.

Barcelona: IAAF Recap: Spain's Kevin López Wins 800 In 1:44.49 As US's Tyler Mulder Gets 3rd In 1:44.83 Stuff many people missed in the results included Zerseney Tadese's 5+ second win in the 5000 in 12:59 as well as Leo Manzano 1:45.52, Lopez Lomong 3:33.59, Russell Brown 3:36.34, and Adrian Blincoe with A standard of 13:18.27. Yesterday, we mentioned Ben Bruce 8:19 Steeple, AJ Acosta 3:38 1,500m B Win, Ohuruogo 51.49, Hannah England 4:01 1,500, Geena Gall 2:01.

Pan Ams Jrs: *Results
Day 3 Recap - More Domination Of Weak Distance Events By US Athletes
Day 2 Recap Parker Stinson got gold in the 10,000.
Day 1 Recap US Results: Omar Kaddurah Wins 1,500m With 56 Last Lap
*DyeStat Coverage *Milesplit Coverage

European Juniors: 2011 Meet Concludes
*Ireland's Ciara Mageean Wins Silver After 1,500 After Trying To Win From Front
*Fairy Tale Ending - Host Estonia Wins One Medal - Gold - On Last Throw Of Javelin

German Champs: Day 1 Recap
Science Of Sport Guys Making News
2011 Whart To Wharf 6-Mile Road Race
Random News
Link Updated Russian Champs: Anna Chicherova 2.07 #3 All-Time In High Jump, Maria Savinova 1:56.95, Anastasiya Kapachinskaya 49.35 World Leader The Russians have shown every year that they are great at timing their cycle peak for their own Championships. *2nd Article
*Russian Champs Results

Barcelona: IAAF Recap: Spain's Kevin López Wins 800 In 1:44.49 As US's Tyler Mulder Gets 3rd In 1:44.83
*UK's Olympic Champ Christine Ohuruogu Wins 400m In 51.49 UK's Andy Turner ended WR holder Dayron Robles' winning streak in the 110m hurdles, after Robles hit a hurdle and finished last.
*Ben Bruce 8:19 Steeple, AJ Acosta 3:38 1,500m Win, Zersenay Tadese 12:59, Ohuruogo 51.49, Hannah England 4:01 1,500, Geena Gall 2:01
LRC LRC Goes To Kenya - Post #4: A Thurday Fartlek Run The must-see event in Iten is the Thursday fartlek run where hundreds of runners give it their best in an attempt to rise to the top. Get inside access thanks to the family of 2010 ING NYC Marathon champ Edna Kiplagat and see a couple hundred studs whittled down to just 14, including 58:59/2:04:57er Wilson Kipsang. Learn about the unknown guy who "won" the workout and along the way meet the "Founder of the Marathon" in Kenya. Plus learn how Kiplagat went from 2:50 to 2:20 in the marathon in just 13 months. All of that plus the Kenyan studs do what the American studs often won't do - admit that they religiously check out our website. LRC is truly world famous as the Kenyan studs say that they visit LRC. *LRC Fartlek Photos + Photos of Lornah's Training Camp *Fartlek Video *MB Talk About Fartlek Run
Padova Italy Meet
2011 Padova Italy Results Looking at US distance races, Khavedis Robinson won the 800 in 1:46.74, as David Torrence was 3rd (1:47.63), Matt Centrowitz 4th (1:47.77) and Mark Wieczorek 7th (1:48.30). The women's 800 had Molly Beckwith in 3rd (2:00.07), Phoebe Wright 4th (2:00.20), Erica Moore 6th (2:01.09), Jenni Barringer Simpson 8th, Christin Wurth-Thomas 9th, Januszewski Hermansson 10th, and Shannon Rowbury 11th (2:06.57). Alice Schmidt won the women's 1500 in 4:08.09, as Clement Moser Treniere was 2nd (4:09.04), Gabrielle Anderson was 4th (4:10.15), Brianna Felnagle 5th (4:10.48), Katie Follet 7th (4:11.95), Ether Kampe 8th (4:12.09), and Maggie Vessey 11th (4:17.87). *MB: Centro 1:47.77 *MB: PADOVA MEET
*IAAF Recap Padova: Jamaica's Nesta Carter Wins 100m In 10.10; Olympic Champ/WR Holder Dayron Robles Wins 110 Hurdles Olympic champ/WR holder Dayron Robles wins 110 hurdles. Cuba's Yusneysi Santiusi wins 800 in 1:58.92.
*"Blade Runner" Misses World Champs "A" Standard Again, Will Have Only One More Chance To Get It His best time is 45.61 and he ran 46.65 here, but the "A" standard is 45.25.
Heusden Heat We Missed: Huesden 1,500 B Heat University of Minnesota's Ben Blankenship won in 3:37.76 ahead of AJ Acosta (3:38.77) in 2nd, John Jefferson 3rd (3:39.39), and Garrett Heath 7th (3:41.06). *Results
*2011 Heusden Track & Field Results Highlights from a North American perspective are as follows: 800: Tyler Mulder 1:46.05 for 2nd; 1,500: Will Leer 3:37.42 finishing ahead of Lopez Lomong as Nate Brannen runs 3:42; Men's steeple: Ben Bruce wins over Kyle Alcorn in 8:26; 5,000: Andrew Bumbalough 13:21.55 and Adrien Blincoe 13:24.82; Women's 5,000: Amy Hastings misses A standard yet again by hardly anything (15:15.56), meaning Angela Bizzarri won't be going to Worlds as of today, and Kim Smith runs 15:14.02 and Sara Hall 15:45.69. *Race Videos From 1,500, 5k & Steeple *MB Talk: Heusden stream tomorrow?
*Yelena Isinbayeva Wins Heusden Pole Vault In 4.60m In Her First Outdoor Meet Since 2009
LRC LRC Goes To Kenya - Post #2: Tuesday Track Workout In Iten + Sally Kipyego And Jake Robertson Unplugged We try to bring you insight into the running culture of Iten, Kenya where maybe 1,000 aspiring pros are trying to make it as a runner. At the crowded dirt track, we caught up with the most decorated female athlete in NCAA history - Sally Kipyego - who has returned to Kenya to give herself the best odds of making it to Daegu. Kipyego herself was stunned by the scene in Iten as there are so many aspiring pros. One of them is Kiwi Jake Robertson, who hopes to run 13:05 later this month, and we caught up with him as well. During the day, we saw school children running to school and full-time runners running in shoes with holes in them that cost $16. *Photos From Kamariny Stadium In Iten, Kenya June 28, 2011
LRC Recap: Morgan Uceny (& Mo Farah) Do It Again As Rupp Takes Merga's Scalp!!! The Birmingham Diamond League meet did not disappoint, as Morgan Uceny did something an American hadn't done in 25+ years and training partners Mo Farah and Galen Rupp impressed at 5,000, both outkicking the reigning World Cross-Country champion, with Rupp also getting a PR in the process, as Farah's 54-second last lap got him the win. Plus wins from Abubaker Kaki, Asafa Powell and Phillips Idowu. American fans, repeat after us. It's okay, we swear: "American Morgan Uceny is currently the best women's 1,500-meter runner on the planet."
"The Road Of Death"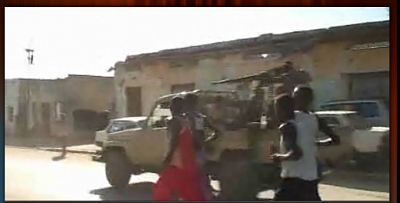 Feature On Somali Runners Training Each Day On "Road Of Death" For London 2012 (Video) The video shows how some Somali athletes avoid gunfire each day to realize their dream of competing and winning at the 2012 Games. *LRC MB: Top Video on MSNBC Is Feature on Somali Runners Training Each Day on 'Road of Death' For London 2012
Monaco Photos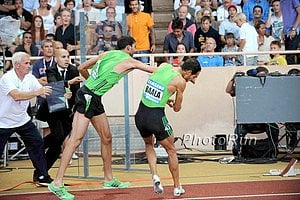 Brimin Kipruto Just Misses Making History (Last Lap Or More Of Race, More Here)
Farah Outkicks Lagat's AR (More Monaco Here)
Fisticuffs In 1,500 In Monaco (More Monaco Coverage Here)
LRC Contest Recap - The Greatness Of You
LRC USA Nationals Contest Recap As usual we had a couple of ringers come out on top in our contest. Our winner is in the elite of the elite of LetsRun.com, as not only has he been to watch the World Championships and Olympic Trials, he has a @runner.org email address, and a real-life wife. Our runner-up was a state champion in high school and has started a post-collegiate group in Utah.
USAs In Review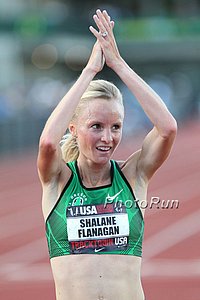 LRC 2011 USATF Women's Nationals (Distance) In Review Which event represents America's best chance for a distance medal at Worlds? It's the same event an American led the world in 2010. Still stumped? You'll have to read the article. We break down all the action, look at the very different fates of non-qualifiers Christin Wurth-Thomas and Anna Pierce, wonder if Kara Goucher can beat Shalane at Worlds, and even talk about coach Gags' commute and the reverse LetsRun.com jinx.

LRC USA Men's Nationals In Review Wejo puts Galen Rupp's 10k performance in perspective, talks about the stellar men's 5,000m, and break down all the distance action. Plus Dathan Ritzenhein, German Fernandez, Evan Jager and even Xavier Carter, Adam Nelson, and Adam Goucher just to get your attention.
A Must-Watch (We're Not Sure How We Missed This) - Sammy Wanjiru's Mom Theatens Others With A Machete 2 Weeks Ago (More Here)
Women's World XC In Photos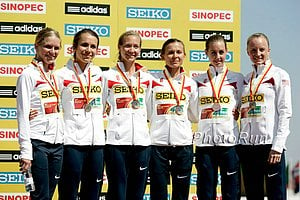 Men's World XC In Photos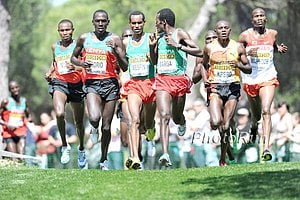 Great Deals

Universal Sports Back To Top