Stockholm Diamond League Is Friday:
London News
Post-Monaco Diamond League Related News
Previous Post-Monaco News
Day 2 Of Kenyan Trials And Preview Of Saturday's Action *Women's 10k/Recap Video
SI Where Is He Now? - Roger Bannister
US News
International News/Results
Last Updates From Junior Meets:

Pan Am:IAAF Recap: US Dominate With 53 Medals
*US Wins 4 More Golds On Final Day Of Pan Am Juniors: Immanuel Hutchinson Wins 800 In 1:49.04
*Recap Of Jamaica's Performances

Euro Juniors: IAAF Recap: Angelica Bengtsson Breaks Yelena Isinbayenva's Pole Vault Meet Record With 4.57m
Top Weekend Action
Russian Champs: Two Russians Led By Yekaterina Martynova Run 4:01 In 1,500 IAAF Martynova's 4:01.68 was nearly a 3-second PR. Two men ran 3:36 in the 1,500.
*Day 3 Russian Champs Recap World record holder and 2008 Olympic steeple champion Gulnara Galkina-Samitova, who is on the way back after maternity leave, was 4th in 9:32.07.
*Athletics Weekly Of Entire Russian Champs Drug chat Anastasiya Kapachinskaya ran 49.35.

World Military Games: Recap - Kenyans Excel A couple of real Kenyan studs showed up, including Mark Kiptoo, who was 4th at the Kenyan trials in the 5,000, and Lausanne 5k winner Vincent Chepkok. They both ran 13:06.

Barcelona: IAAF Recap: Spain's Kevin López Wins 800 In 1:44.49 As US's Tyler Mulder Gets 3rd In 1:44.83 Stuff many people missed in the results included Zerseney Tadese's 5+ second win in the 5000 in 12:59 as well as Leo Manzano 1:45.52, Lopez Lomong 3:33.59, Russell Brown 3:36.34, and Adrian Blincoe with A standard of 13:18.27. Yesterday, we mentioned Ben Bruce 8:19 Steeple, AJ Acosta 3:38 1,500m B Win, Ohuruogo 51.49, Hannah England 4:01 1,500, Geena Gall 2:01.

Pan Ams Jrs: *Results
Day 3 Recap - More Domination Of Weak Distance Events By US Athletes
Day 2 Recap Parker Stinson got gold in the 10,000.
Day 1 Recap US Results: Omar Kaddurah Wins 1,500m With 56 Last Lap
*DyeStat Coverage *Milesplit Coverage

European Juniors: 2011 Meet Concludes
*Ireland's Ciara Mageean Wins Silver After 1,500 After Trying To Win From Front
*Fairy Tale Ending - Host Estonia Wins One Medal - Gold - On Last Throw Of Javelin

German Champs: Day 1 Recap
Science Of Sport Guys Making News
2011 Whart To Wharf 6-Mile Road Race
Random News
Link Updated Russian Champs: Anna Chicherova 2.07 #3 All-Time In High Jump, Maria Savinova 1:56.95, Anastasiya Kapachinskaya 49.35 World Leader The Russians have shown every year that they are great at timing their cycle peak for their own Championships. *2nd Article
*Russian Champs Results

Barcelona: IAAF Recap: Spain's Kevin López Wins 800 In 1:44.49 As US's Tyler Mulder Gets 3rd In 1:44.83
*UK's Olympic Champ Christine Ohuruogu Wins 400m In 51.49 UK's Andy Turner ended WR holder Dayron Robles' winning streak in the 110m hurdles, after Robles hit a hurdle and finished last.
*Ben Bruce 8:19 Steeple, AJ Acosta 3:38 1,500m Win, Zersenay Tadese 12:59, Ohuruogo 51.49, Hannah England 4:01 1,500, Geena Gall 2:01
LRC LRC Goes To Kenya - Post #4: A Thurday Fartlek Run The must-see event in Iten is the Thursday fartlek run where hundreds of runners give it their best in an attempt to rise to the top. Get inside access thanks to the family of 2010 ING NYC Marathon champ Edna Kiplagat and see a couple hundred studs whittled down to just 14, including 58:59/2:04:57er Wilson Kipsang. Learn about the unknown guy who "won" the workout and along the way meet the "Founder of the Marathon" in Kenya. Plus learn how Kiplagat went from 2:50 to 2:20 in the marathon in just 13 months. All of that plus the Kenyan studs do what the American studs often won't do - admit that they religiously check out our website. LRC is truly world famous as the Kenyan studs say that they visit LRC. *LRC Fartlek Photos + Photos of Lornah's Training Camp *Fartlek Video *MB Talk About Fartlek Run
Bizarre News/A Bad Day For Hurdlers
European Juniors Are Coming *Entrants
Assorted US News
Padova Italy Meet
2011 Padova Italy Results Looking at US distance races, Khavedis Robinson won the 800 in 1:46.74, as David Torrence was 3rd (1:47.63), Matt Centrowitz 4th (1:47.77) and Mark Wieczorek 7th (1:48.30). The women's 800 had Molly Beckwith in 3rd (2:00.07), Phoebe Wright 4th (2:00.20), Erica Moore 6th (2:01.09), Jenni Barringer Simpson 8th, Christin Wurth-Thomas 9th, Januszewski Hermansson 10th, and Shannon Rowbury 11th (2:06.57). Alice Schmidt won the women's 1500 in 4:08.09, as Clement Moser Treniere was 2nd (4:09.04), Gabrielle Anderson was 4th (4:10.15), Brianna Felnagle 5th (4:10.48), Katie Follet 7th (4:11.95), Ether Kampe 8th (4:12.09), and Maggie Vessey 11th (4:17.87). *MB: Centro 1:47.77 *MB: PADOVA MEET
*IAAF Recap Padova: Jamaica's Nesta Carter Wins 100m In 10.10; Olympic Champ/WR Holder Dayron Robles Wins 110 Hurdles Olympic champ/WR holder Dayron Robles wins 110 hurdles. Cuba's Yusneysi Santiusi wins 800 in 1:58.92.
*"Blade Runner" Misses World Champs "A" Standard Again, Will Have Only One More Chance To Get It His best time is 45.61 and he ran 46.65 here, but the "A" standard is 45.25.
Heusden Heat We Missed: Huesden 1,500 B Heat University of Minnesota's Ben Blankenship won in 3:37.76 ahead of AJ Acosta (3:38.77) in 2nd, John Jefferson 3rd (3:39.39), and Garrett Heath 7th (3:41.06). *Results
*2011 Heusden Track & Field Results Highlights from a North American perspective are as follows: 800: Tyler Mulder 1:46.05 for 2nd; 1,500: Will Leer 3:37.42 finishing ahead of Lopez Lomong as Nate Brannen runs 3:42; Men's steeple: Ben Bruce wins over Kyle Alcorn in 8:26; 5,000: Andrew Bumbalough 13:21.55 and Adrien Blincoe 13:24.82; Women's 5,000: Amy Hastings misses A standard yet again by hardly anything (15:15.56), meaning Angela Bizzarri won't be going to Worlds as of today, and Kim Smith runs 15:14.02 and Sara Hall 15:45.69. *Race Videos From 1,500, 5k & Steeple *MB Talk: Heusden stream tomorrow?
*Yelena Isinbayeva Wins Heusden Pole Vault In 4.60m In Her First Outdoor Meet Since 2009 IAAF
Teddy Tamgho Injured At European U-23 Champs *Euro U23 Full Results
LRC LRC Goes To Kenya - Post #2: Tuesday Track Workout In Iten + Sally Kipyego And Jake Robertson Unplugged We try to bring you insight into the running culture of Iten, Kenya where maybe 1,000 aspiring pros are trying to make it as a runner. At the crowded dirt track, we caught up with the most decorated female athlete in NCAA history - Sally Kipyego - who has returned to Kenya to give herself the best odds of making it to Daegu. Kipyego herself was stunned by the scene in Iten as there are so many aspiring pros. One of them is Kiwi Jake Robertson, who hopes to run 13:05 later this month, and we caught up with him as well. During the day, we saw school children running to school and full-time runners running in shoes with holes in them that cost $16. *Photos From Kamariny Stadium In Iten, Kenya June 28, 2011
LRC Recap: Morgan Uceny (& Mo Farah) Do It Again As Rupp Takes Merga's Scalp!!! The Birmingham Diamond League meet did not disappoint, as Morgan Uceny did something an American hadn't done in 25+ years and training partners Mo Farah and Galen Rupp impressed at 5,000, both outkicking the reigning World Cross-Country champion, with Rupp also getting a PR in the process, as Farah's 54-second last lap got him the win. Plus wins from Abubaker Kaki, Asafa Powell and Phillips Idowu. American fans, repeat after us. It's okay, we swear: "American Morgan Uceny is currently the best women's 1,500-meter runner on the planet."
"The Road Of Death"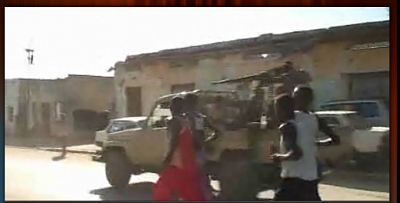 Feature On Somali Runners Training Each Day On "Road Of Death" For London 2012 (Video) The video shows how some Somali athletes avoid gunfire each day to realize their dream of competing and winning at the 2012 Games. *LRC MB: Top Video on MSNBC Is Feature on Somali Runners Training Each Day on 'Road of Death' For London 2012
Monaco Photos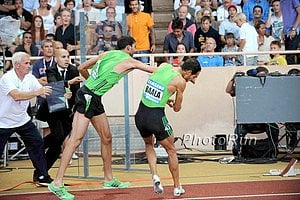 Brimin Kipruto Just Misses Making History (Last Lap Or More Of Race, More Here)
Farah Outkicks Lagat's AR (More Monaco Here)
Fisticuffs In 1,500 In Monaco (More Monaco Coverage Here)
LRC Contest Recap - The Greatness Of You
LRC USA Nationals Contest Recap As usual we had a couple of ringers come out on top in our contest. Our winner is in the elite of the elite of LetsRun.com, as not only has he been to watch the World Championships and Olympic Trials, he has a @runner.org email address, and a real-life wife. Our runner-up was a state champion in high school and has started a post-collegiate group in Utah.
USAs In Review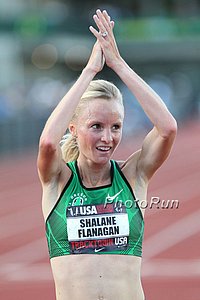 LRC 2011 USATF Women's Nationals (Distance) In Review Which event represents America's best chance for a distance medal at Worlds? It's the same event an American led the world in 2010. Still stumped? You'll have to read the article. We break down all the action, look at the very different fates of non-qualifiers Christin Wurth-Thomas and Anna Pierce, wonder if Kara Goucher can beat Shalane at Worlds, and even talk about coach Gags' commute and the reverse LetsRun.com jinx.

LRC USA Men's Nationals In Review Wejo puts Galen Rupp's 10k performance in perspective, talks about the stellar men's 5,000m, and break down all the distance action. Plus Dathan Ritzenhein, German Fernandez, Evan Jager and even Xavier Carter, Adam Nelson, and Adam Goucher just to get your attention.
A Must-Watch (We're Not Sure How We Missed This) - Sammy Wanjiru's Mom Theatens Others With A Machete 2 Weeks Ago (More Here)
Women's World XC In Photos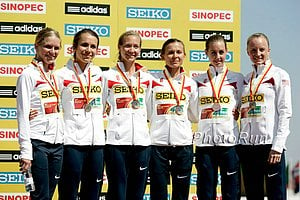 Men's World XC In Photos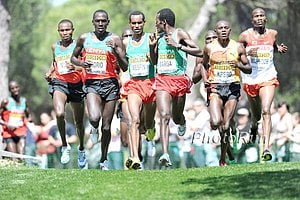 Great Deals

Universal Sports Back To Top