More Post-Marathon Project News

LRC A Runner At The Marathon Project Tested Positive For Covid-19 After The Race Two others were forced to withdraw the week of the race after testing positive pre-race as the event had strict pre-race testing requirements.  *Discuss

LRC Marathon Project Podcast Extravaganza: Winners Sara Hall and Marty Hehir and Scott Fauble Talk To LetsRun.com We've know you'll have some extra free time on your hands the next few days so we recorded an epic podcast to keep you sane. Find out what they think they could run for 26.2 miles in year 2015 racing flats and how in the hell they managed their busy family lives while running.
Other Links That Passed Our Vetting Process

LRC Sara Hall Runs 2nd-Fastest Marathon In US History – 2:20:32 – To Win Marathon Project Hall has had a fall marathon campaign for the ages as after finishing second in London just 11 weeks ago, she's now #2 all-time in the US.  Keira D'Amato's amazing 2020 continued as well as she's now #8 all-time in the US at 2:22:56.

LRC Martin Hehir Wins Marathon Project In 2:08:59 As 7 Americans Break 2:10 Hehir, a father of two and medical student who has spent much of the last few weeks treating Covid-19 patients, is now the 7th-fastest American in history.
Malcolm Gladwell Speaks

LRC Malcolm Gladwell Opens Up On His Love Of Running, Saving Track And Field, Nike, Alberto, Galen, Super Shoes, Doping And More In a wide-ranging conversation, Gladwell, who describes himself as a "serious mediocre" runner, doesn't hold anything back and shares some strong opinions about doping, super shoes, Nike, and those in charge of the sport. A must listen/read.
Want a Better Running Shoe?
Beta Better Running Shoe Site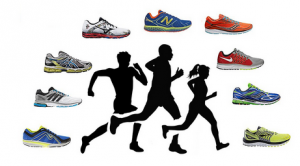 It's Time to Change How We Find Running Shoes