The Marathon Project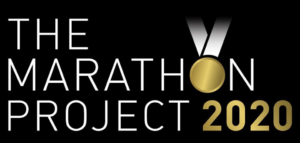 Chandler, AZ
December 20, 2020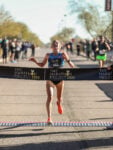 Having had a few days to reflect back on the race, one must conclude the event was a HUGE success. But that doesn't mean the US marathoning is back. Is Marty Hehir the equivalent of a 13:30 5000 runner? *

MB:

 The Marathon Project was a HUGE success, but is Marty Hehir the equivalent of a 13:30 5000 runner?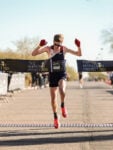 Hehir, a father of two and medical student who has spent much of the last few weeks treating Covid-19 patients, is now the 7th fastest American in history.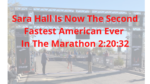 Hall has had a fall marathon campaign for the ages as after finishing second in London just 11 weeks ago, she's now #2 all-time in the US.  Keira D'Amato's amazing 2020 continued as well as she's now #8 all-time in the US at 2:22:56.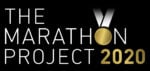 Streaming and viewing info for the Marathon Project on Sunday at 10 am eastern.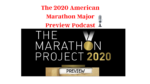 We break down the 2020 Marathon Project fields.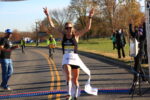 Hall is planning on running the first half in 69:40, while the next group is slated to hit halfway in 71:30. Kellyn Taylor, Stephanie Bruce, Emma Bates, and D'Amato are among the US stars chasing PBs in the desert.
There have only been six races in history in which multiple Americans have broken 2:10 (the record is four guys under 2:10, achieved at the 2012 Olympic Trials). But with seven of the top 12 finishers from the Trials entered on Sunday, we could see as many as half a dozen Americans break the barrier in Arizona.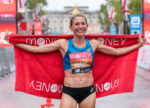 Let this serve as your official "American record alert." While Ryan refused to use those words, he said he'd like to see Sara go out in 69:40 so we'll let you do the math. "This has been the fittest I've ever seen her. Every buildup she gets better and better," said Ryan.