MB: Official 2017 NCAA Outdoor Day 3 Discussion Thread A year's worth of work – even a lifetime's – basically comes down to one day for all the glory. Who wins the 1500 – Engels or Kerr? Who wins the 5000 – Knight or Fisher? Can Emmanuel Korir take over for Donavan Brazier?

LRC Charlotte Taylor Wins 10,000m To Make History For University Of San Francisco At NCAAs Taylor outkicked Alice Wright and Sharon Lokedi as pre-race favorite Anna Rohrer couldn't overcome a herniated disc.
*MB: Dreams Become Reality- Alyssa Snyder of Montana State runs back to back 5k prs to finish 4th in NCAA 10,000m 
*Montana State Sophomore Alyssa Snyder Was "Pretty Surprised" To Be The Top American In The 10,000 In 4th

LRC Rest Of Day 2 Recap: Some Big Names Go Home In The 800, Georgia Goes 1-2 In Long Jump & Oregon Catches A Break In 100 Semis The Oregon women no longer look invincible. Plus we recap the 800/1,500/steeple semis.
MB: 2017 NCAA Championships – Official Day 2 Live Discussion Thread
NCAA Day 1 Coverage

LRC Tulsa's Marc Scott Wins 2017 NCAA 10K Title Just Two Days After Being Hospitalized For A "Mini-Seizure" On Monday, four miles into a 10-mile run, Marc Scott suffered what he described as a "mini-seizure" which resulted in him going to the hospital. Today, he won his first NCAA title.

LRC Christian Coleman Blasts 9.82 100m To Crush The NCAA Record The University of Tennessee started didn't wait long to make history. *Video Interview/Race
LRC Rest Of Day 1: Great Finals On Tap In 1,500 (Kerr Vs. Engels) & 800 (Korir Vs. Everybody) As Florida Goes 1-2 In The Long Jump Florida's KeAndre Bates and Grant Holloway put on a show in the long jump and we should have a great show in the 1,500 final Friday.
LRC Video Interviews From The 2017 NCAA Outdoor Track And Field Championships Josh Kerr, Craig Engels, etc. We're talking to all the stars as they step off the track.
Message Board Talk:
Olympics / Admin.: Paris 2024, LA 2028?
Friend's Death Hangs Heavy Over Bolt's Final Jamaica Run Bolt, who was a pallbearer, admits he lost fitness while grieving but says he's excited for his last track race in Jamaica. "I know it's going to be a lot of emotions on the day because it's my last time. I know the fans are going to miss it and I will miss it also because I know the energy is going to be good in the stadium so I'm looking forward to it."
The London Champ Will Face The Boston Champ As Mary Keitany And Edna Kiplagat Line Up For The NYRR Mini 10K Other notables in the field include Betsy Saina, Americans Aliphine Tuliamuk, Natosha Rogers and Amy Van Alstine, NYC 4th placer Joyce Chepkirui, Mamitu Daska and GB's Jo Pavey. *Watch NYRR Mini 10k For Free At 7:50am ET 
More NYC News: 4-Peat? Mary Keitany Will Defend Her Title And Look To 4-Peat At 2017 TCS New York City Marathon On Sunday, November 5
New Balance Outdoor Nationals Entries They are now out for next weekend's HS meet.
Our Weekly Recap – The Week That Was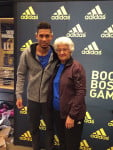 This week Raevyn Rogers tells us it's okay to wear makeup when going to war, we marvel about a bunch of high school girls that did something more difficult than a 4-minute mile, praise a LetsRun poster for winning Comrades, hand out free coaching advice from David Rudisha and snap photos of a 75-year-old great grandmother.
Distance News: Despite Cancer, Grunewald Still Shooting For USAs
Want a Better Running Shoe?
Beta Better Running Shoe Site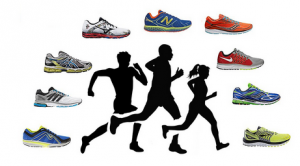 It's Time to Change How We Find Running Shoes