Distance News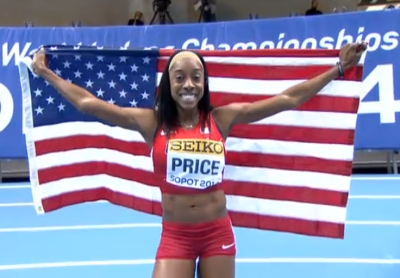 LRC Q&A: World Champion Chanelle Price Talks About Maturing, Last Year's Foot Injury, And Her Plans For The 2015 Season We catch up with Price, the former HS phenom who is finally clicking with JJ Clark, after she ran a world-leading 2:00.62 last weekend at the Florida Relays in her first 800 since June 2014. Up next is a loaded 800 at the Drake Relays on April 24 and hopefully the World Relays, where Price aims to help the U.S. defend its 4 x 800 gold.
*Discuss: MB: A Q&A With Chanelle Price.
Boston Bombing Trial Updates
LRC Stanford:

Gelete Burka Outkicks Shalane Flanagan, Grunewald PRs And Wins On A Special Day, Brits Stabler And Aitchison Impress, German Fernandez Is Back!

Flanagan showed she's ready for Boston, Gabriele Grunewald got a nice PR and win in the 5,000m 6 years after being diagnosed with cancer, Sam Stabler of Lamar had the breakthrough of the meet in the 5,000m, Oliver Aitchison showed he's becoming a force at 1,500m, German Fernandez got his first win since 2012 and Erin Teschuk got some attention.
Florida Relays Full Results Alabama's Alex Amankwah won the 800 in 1:45.91 over Ryan Schnulle (1:46.89). Rhianwedd Price took the 1,500 in 4:11.67.
At Least Something Went Well For Kentucky: Kentucky's Kendra Harrison Runs 400H WL With 54.94
---
Stanford On The Boards:
More Weekend Results: Two Oceans
Yesterday Was The First Of April
Very Interesting Running Science Articles
Olympic News – Bye Bye Boston, Hello LA?
Track Distance News
One Everyone Missed? Sarah Baxter Made Her Collegiate Debut With A 4:29.54 1,500 For 6th Place At Willamette Invy The race was won by Oregon's Frida Berge in 4:23.99. Both raced unattached. *Full Results
Good Read: Lauren Fleshman Blogs About Struggling With Injury Issues And "Identifying Her Life Through Running First" Fleshman had hoped to make USAs this year and get the 15:20 standard for Worlds, but that's not looking like it will happen right now.
April 3-4: Entries For 2015 Stanford Invitational: Stacked Fields In Every Distance Event Men's 10K: Edward Cheserek, Eric Jenkins, Futsum Zienasellassie. Women's 10K:Shalane Flanagan, Dominque Scott, Kate Avery. Men's 1,500: Lopez Lomong, German Fernandez, Stanley Kebenei, Andy Bayer (also listed in steeple). Women's 5,000: Emma Bates, Gabe Grunewald, Marielle Hall.
This Stuff Actually Isn't April Fools
Mo Farah Racing 3,000 Against Absolutely Stacked Field At The Doha DL Meet On May 15th Farah will face world 5,000 silver medalist Hagos Gebrhiwet, world indoor 3,000 champ Caleb Ndiku, 12:48 man Yenew Alamirew, world 5,000 bronze medalist Isiah Koech, Olympic bronze medalist Thomas Longosiwa, Edwin Soi and Albert Rop.
*

MB:

Farah back to dodging competition
Every Runner In The Race DNFs At The Barkley Marathons If you didn't read about the 100-mile ultra marathon that has a 1% finisher rate, we recommend you check out the article we made our "Quote of the Day" on Saturday.
The Fargo Marathon Wants Will Ferrell To Sign Up In 2003, Farrell ran the Boston Marathon in 3:56:12.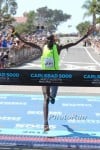 Dibaba missed out on the world record (14:46) but was still very impressive, winning by 25 seconds. Lalang beat fellow Kenyan Wilson Too (13:35) for the men's title, while Bernard Lagat was third in a world masters best of 13:40.
*Photo Gallery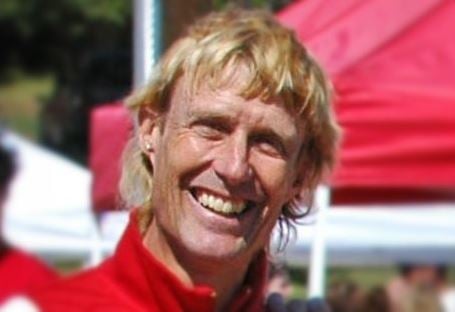 LRC Remembering LRCer Van Townsend The running world lost one of its bright lights this week with the death of Van Townsend.
*MB: RIP Van Townsend: Share Your Respects Here