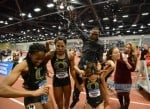 This week we introduce you to Oregon's two newest female stars, take a look back and show you how Oregon of all schools somehow went into NCAAs under-hyped on the men's side, tell super-frosh Edward Cheserek to stay in school, talk about Ben True's sweet revenge on Chris Derrick and heap praise on Shalane Flanagan. Plus  a world record attempt in New Orleans that you didn't hear anything about just misses, high school nationals with big wins by Foot Locker stars Barrett and Fisher. And finally, why can't American 14:03 collegians run 2:06 like they can in Kenya?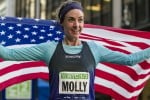 Mo Farah is a fierce competitor, Molly and Sally debut, it's all about 26.2 and some human decency from Matt Tegenkamp showing the Schumacher-Salazar rivarly only goes so far.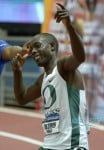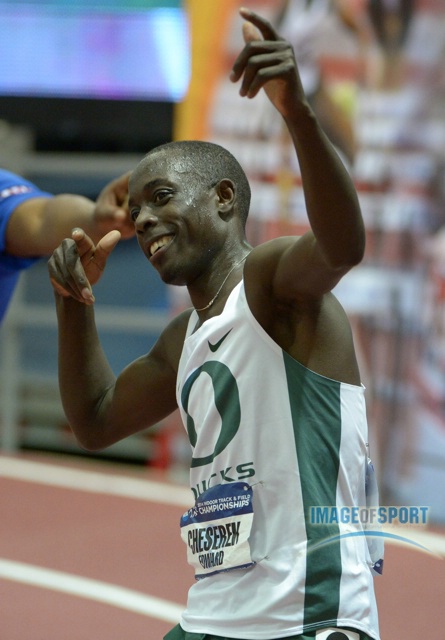 LRC Men's 5,000: Edward Cheserek Does It Again, Stuns Heavy Favorite, Crushes Lalang In Final 300m, Lalang's Bid For Historic Triple Over Almost Before It Started (updated) Lawi Lalang's attempt for wins at the 5K, mile, 3K triple is over almost before it started as Edward Cheserek got a shocking and dominant upset victory in the men's 5,000. In an honestly-paced race, Cheserek blew away Lalang in the final 300m, winning in 13:46.67 to Lalang's 13:52.83.
*Cheserek: "My plan was to just relax, stay in the back behind Lawi all the time and with (300) to go I said 'Okay, I gotta go.'"
On The Boards: Cheserek's move *Why lawai, why? *And a-a-a-a KING is BORN
For Complete On-Site 2014 IAAF World Indoor Coverage From Poland, Please Go To Our 2014 Worlds Special Section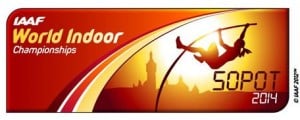 Anti-Doping Updates From WADA / Jamaica
Oscar Pistorius Trial Updates
Mo Farah's Collapse Getting A Ton Of Attention In British Press
2014 NYC Half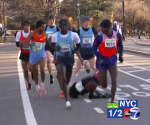 LRC Mutai Wins, Farah Falls Down During Race And Passes Out After, And More Geoffrey Mutai won. Mo Farah fell during the race and then passed out after it and had to leave in a wheelchair, but was doing okay at the press conference later. The Mutai – Farah London matchup gets even more interesting. Tegenkamp was the first American and Meb is fitter than ever.
Interviews: Farah Presser, Meb, Tegenkamp, Sambu, Korir
*Official Race Play-By-Play Thread
LRC Screen Shots Of Mo Farah's Race Fall
*LRC Race Photo Gallery With Photos Of Farah After Race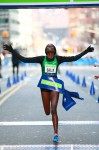 LRC Sally Kipyego Wins Battle Of Debuts In Record Time, Molly Huddle Fades To 3rd Sally Kipyego and Molly Huddle battled side-by-side in their debuts until Kipyego pulled away for the win and Huddle faded to third. Desi Davila Linden made her 2014 debut. Videos: Molly Huddle & Sally Press, Sally Kipyego 1-On-1, Adriana Nelson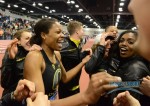 Final event. Oregon vs. Texas for the team title. World junior champion (Ashley Spencer) vs. new American record holder (Phyllis Francis). It was over. Then it wasn't. To the line for the title. Francis (2:04.83 as a 16-year-old) gets it for Oregon by .02.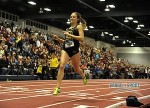 LRC: Laura Roesler Destroys The Field In An Instant, Captures Women's 800 Title – Can She Get Collegiate Record Outdoors? Roesler's last 160 was a thing of beauty – when will she go sub-2?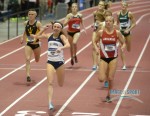 LRC: Women's Mile: Crazy Final Lap As Emily Lipari Comes Through With A Monster Kick To Win Villanova's Emily Lipari came through with a big kick to get the win over Arkansas' Stephanie Brown and Cory McGee as the brave Leah O'Connor went from 1st to 7th the final 50m.
*LRC Interviews: Emily Lipari, Stephanie Brown, Shelby Houlian, Cory McGee, Leah O'Connor

LRC Women's 3,000: Abbey D'Agostino Completes The Distance Double Again, But Arkansas' Dominque Scott Makes Her Work For It Dartmouth's Abbey D'Agostino won in 9:14.47 to repeat her distance double from last year, but she had to work for it as Arkansas' Dominque Scott stayed right on her until a lap to go, finishing second in 9:16.05.
Non-LRC Coverage
Field Events: Texas Kaitlin Petrillose Sets NCAA Meet Record In Pole Vault At 15'1″ (4.60m)
Sprints: Dezerea Bryant Wins Kentucky's 1st-Ever Sprint National Title In Women's 200 (22.69)
LRC Women's 5,000: Abbey D'Agostino Is Halfway To Repeating The Double Abbey D'Agostino came through as the favorite as she defended her title in a tactical 16:20.39 and is halfway to repeating her 5k/3K double. Behind her, Stanford's Aisling Cuffe and Kathy Kroeger went 2-3.
*MB: ERIN FINN HAS MORE BALLS THAN MOST MALE RUNNERS!!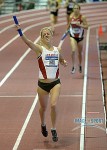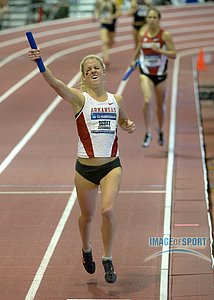 LRC Women's DMR: Arkansas Denies Stanford A DMR Sweep As They Win It In The Last 400 The race came down to a two-team fight between Arkansas and Stanford with Dominique Scott (Arkansas) and Justine Federonic (Stanford) duking it out on the 1,600 leg. In the end, it would be Scott who got the job done as she got her team the dominant win in 11:05.83 to Stanford's 11:08.28.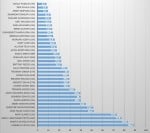 Without further ado, we present to you the results of our current female stars doping polls - from Molly Huddle (8.4%) to Carmelita Jeter (89.4%) and everyone else in between, who do the most sophisticated track and field fans think are "clean" and who do they think are "dirty." *Discuss The Poll Here
More From Pistorius Trial
Upcoming: Who Will Be Selected For The World Relay Champs?
Oregonian: Duck Men And Women Sweep The NCAA Indoor Track & Field Championships – Women Win Tthanks To Incredible 4 X 400 Finish *AP Recap Of Day 2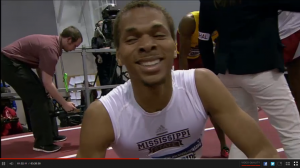 LRC  Canada's And Mississippi State's Brandon McBride Arrives As The 800's Newest Collegiate Star Last year, the fastest high schooler in the history of North America flopped as a first-year collegian. Now he's an NCAA champion. Meet Brandon McBride.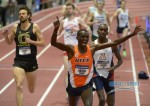 LRC Anthony Rotich Outkicks Frontrunning Lawi Lalang To Win 2014 Men's Mile Title As Oregon's Mac Fleet's Big Kick Comes A Little Too Late
*LRC Interviews: Anthony Rotich, Lawi Lalang, Mac Fleet & Rich Peters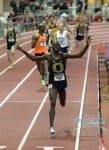 LRC Men's 3,000: KING Edward Cheserek Is Three For Three In NCAA Championships As He Completes The Indoor 3K/5K Double Edward Cheserek comes away with two NCAA individual titles as he blew away the 3,000m field on the last lap as Oklahoma State's Kirubel Erassa was a respectable runner-up and Colorado freshman Ben Saarel was 3rd.
LRC Super-Frosh: Georgia Freshman Kendell Williams Smashes NCAA And World Junior Record In Women's Pentathlon *MB: While on the women's side, Georgia frosh Kendell Williams destroys the NCAA and world junior record in pentathlon
Weekend International Results: Kenya Sweeps African XC Champs
2014 NYC Half – Farah, Mutai And Meb
Nice NYRR Video Where Mo Talks About His Move To 26.2
Want a Better Running Shoe?
Beta Better Running Shoe Site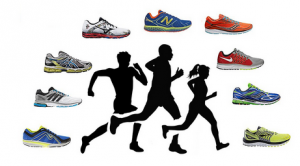 It's Time to Change How We Find Running Shoes