The Week That Was: A Great Week For The Men And Women Of Oregon, Edward Cheserek, Phyllis Francis, Laura Roesler, Shalane Flanagan, And Ben True – Plus A World Record Attempt Comes Up Just Short In New Orleans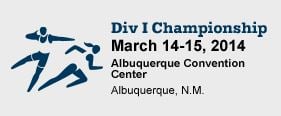 March 14, 2014 to March 15, 2014
by LetsRun.com
March 17, 2014
Previous versions of the Week That Was can be found here. If you want comments on the 2014 NYC Half Marathon, please go to our 2014 NYC Half Marathon special section as we don't repeat them here. We covered the race extensively. If you just want to see some quick video highlights of the NYC Half, click here. Also, we had many more thoughts about the 2014 NCAA Indoor Track and Field Championships in our special events page for that as well.
Questions? Comments? Email us.
Article continues below player
****
Meet Oregon's Two Newest Stars
Heading to Albuquerque the word was the Oregon women still had a great team – possibly one that could win a fifth straight indoor crown – but one without any big stars.
48 hours later, Oregon had indeed won the team title in the most dramatic way possible. Oregon also left ABQ with two big individual stars in Phyllis Francis (400) and Laura Roesler (800).
Phyllis Francis left ABQ as not only as the NCAA champion, but also as the world leader and American record holder at 400m thanks to the 50.46 she ran to win on Saturday. She eclipsed Francena McCorory's American and collegiate record of 50.54 that McCorory ran to win the 2010 NCAA indoor meet. Francis also surpassed the 50.85 that McCorory, who won Worlds in Poland last weekend, ran for the world leader to win USAs in ABQ last month.
If it is possible to top an American record NCAA victory, Francis did just that in the 4×400 where she came from behind in the most dramatic fashion to win the 4×400 by .02 seconds over Texas and win the meet for Oregon by half a point in the final event of the championships.
Coming into NCAAs, Francis was very good. She had been fifth and third at NCAAs the last two years outdoors. She left an NCAA legend and American record holder.
Roesler, on the other hand, went in as the heavy favorite for an NCAA title after her two runner-up showings last year in the 800 behind Jamaica's Natoye Goule, who is sitting out this year after transferring from LSU to Clemson. Roesler delivered as she dominated the women's 800, putting nearly 2 full seconds on the field in the final 160 meters.
****
A Fantastic NCAA Meet
Francis' NCAA record was far from the only NCAA record at NCAAs. Georgia freshman Kendell Williams smashed the NCAA And World Junior record in the women's Pentathlon and Kaitlin Petrillose broke the women's pole vault mark.
On the men's side, Arkansas'sophomore long jumper Jarrion Lawson was super clutch. Coming in to the meet, the 19-year old who was a world junior bronze medallist last summer had a 7.93m lifetime best. In round five, he jumped 8.01 to put him in second (on second best jump). In the sixth and final round, he went way farther – 8.39m. Now that's far. 27 feet 6.5 inches – just 3.5 inches from the great Carl Lewis' NCAA meet record which has stood since 1981.
8.39 is also the 2014 world leader (previous best in world is 8.30).
More: *Track and Field News dissussion on Lawson's jump
****
King Edward Cheserek Remains Undefeated at NCAA Championships
Speaking of Oregon and stars, freshman sensation Edward Cheserek already was a star heading into NCAAs as he stunned Kennedy Kithuka in the fall to win the NCAA Cross Country title – the first ever for a frosh from Oregon. Nonetheless, few expected him to beat Lawi Lalang in the men's 5000 as the focus coming into the meet was whether Lalang could pull off the 5000, mile and 3000 triple. Beat Lalang in the 5000 is just what Cheserek did. He trounced Lalang the final 200m.
With Lalang not opting to compete in the 3000 after getting second in the mile, the 3000 title ended up being nothing but a formality for Cheserek.
What do we make of it?
Cheserek is the real deal – that's for sure. Considering he already was the NCAA XC champ, that was already the case, but King Cheserek just beat a 13:00 guy as a freshman. He's now 3 for 3 at NCAAs. TOTALLY INCREDIBLE. If you had told anyone before the beginning of the year that would be the case, you'd probably have been committed.
That being said, we want to give some perspective.
Do we think he's should go pro? Absolutely not. Yes, Cheserek beat Lalang, who with his 3:52 mile pb and 13:00 5000 pb is arguably the best track distance runner ever at NCAAs, but that doesn't mean Cheserek is close to being on the world's best on the track. Cheserek has a long way to to go prove that.
People need to remember that Lalang was doubling back from the mile where he led his heat wire to wire and ran the equivalent of a 3:58 mile at sea-level.
It's very hard to run two quality races in a single day, much less at altitude.
Imagine if Oregon distance coach Andy Powell went up to Cheserek on Friday afternoon and said, "Hey, we know you have the first NCAA championship track race of your career later tonight but we want you to go out and run a 3:58 mile two hours before it." Well that's basically what Lalang did and it didn't work out as well as he had hoped.
Kenyan pros need to be able to run sub 13:00 and there is only one guy in the NCAAs who has shown he is currently capable of that – Lawi Lalang. King Cheserek might be at that level sooner than many thought.
****
How the Not Hyped Oregon Men Won The NCAA Team Title
Going into NCAAs, the Oregon men were ranked sixth. As a result, we didn't even score their entries out before the meet when we scored the top 5 teams in the men's and women's rankings to get a projected team score: 2014 NCAA Indoor Track and Field Projected Team Scores – Oregon women, Florida men favored.
We've gone back and scored Oregon's entries to see where they were projected. We've compared it to what they actually did as shown below.
Projected 2014 NCAA Indoor Men's Scores/Actual Scores/Difference
1. Florida – 51 points/35 points – 16 worse than expected
2. Texas A&M – 42 points/18 points – 24 worse than expected
3. Arkansas – 37 points/54 ponts – 17 better than expected
4. Arizona – 37 points/24 points – 13 worse than expected
5. Wisconsin – 33 points/17 points – 16 worse than expected
6. Oregon – 22/62 points –40 better than expected
Projected Oregon Score Based on Entries
60mh – 3 (#6)
400 – 0 (#12)
Mile – 0 (#9)
3000 – 12 (#2, #5, #14 – 15 with no Lalang in 3k)
5000 – 6 (#3, #10)
4 x 400 – 0 (#10)
DMR – 0 (#11)
Hept – 1 (#8)
Total – 22 points (25 with no Lalang in 3k)
Actual Oregon Score
60mh – 5 (#4) +2 points
400 – 5 (#4) +5 points
Mile – 6 (#3) + 6 points
3000 – 15 (#1, #5) + 3 points
5000 – 16 (#1, #3) +10 points
4 x 400 – 3 (#6) + 3 points
DMR – 8 (#2) + 8 points
Hept – 5 (#4) + 4 points
Total – 62 points + 40 points
How did Oregon win?
1) They had a very good meet. In every single event they entered, the did better than expected. They were on top of their game across the board.
2) They were totally underrated coming. Descending order lists are the fairest way we know of scoring a meet before it starts but the Ducks were totally under-ranked in the descending order list. Most experts likely expected Mac Fleet (3rd men's mile), Mike Berry (4th men's 400) and the Oregon DMR to score big for Oregon. Fleet after all is the reigning NCAA outdoor 1500 champ who has an incredible kick perfectly suited for a mile at altitude, Berry is a WChamp 4 x 400 gold medalist who ran 44.75 in 2012 and was 2nd indoors last year, and Oregon was so good at the DMR their 'B' team could and did qualify for NCAAs.
The only reason the Oregon DMR wasn't projected to score points according to the descending order list is for some reason they were entered into nationals with the time their 'B' team put up at the UW meet on 1/31/2014 of 9:31.64. Their 'A' tean which consisted of four totally different runners ran 9:28.91, which had that time been entered would have ranked Oregon fourth.
If we'd told you before the meet, 'The Oregon DMR is going to get second, Fleet third and Berry fourth,' we imagine most people would have thought, 'That sounds about right. I might actually expect a few more points from them.'
Well that's where they did finish and if you add those 19 points into Oregon's initial projection of 22 points, they vault up to 41. Remove Lawi Lalang from the 3000 and their projection goes to 44. Oregon should have certainly been in the mix for second coming in.
Now the fact of the matter is they scored 62 points. NO ONE SAW THAT COMING. They were totally on top of their game. They were so good it largely makes point #3 irrelevant.
3) The top two teams prior to NCAA, Florida and Texas A&M, had poor NCAA meets. Florida was 16 points worse than expected and A&M 24.
It's worth noting that the defending champs, Arkansas, had a very good NCAA meet but still lost. Arkansas scored 17 more points than they were projected and got to 54 – enough to win according to the pre-meet form charts.
****
2014 Gate River Run – US 15k Champs
The US 15k champs were very exciting for two reasons last week.
1) On the women's side, Shalane Flanagan showed great fitness and took down Deena Kastor's American record of 47:15 by running 47:00. 15k is an odd distance so let us put that in perspective for you. That's 5:02.6 pace for 9 plus mile. Maybe this is more impressive. Her margin of victory was 2:24. Yes that's right. She beat the nearest woman by more than 15 seconds per mile.
Update: A female visitor has written in with the best way to appreciate Flanagan's run. She says the best way to appreciate Flanagan's record of 47:00 flat is to realize that's 3 x 5k with each 5k being a 15:40 as only a handful of US women can run a single 15:40 5k.
We 100% agree. Making that stat 3 x 15:40 all the more amazing is the fact that the 2014 NCAA leader in the 5000 by Abbey D'Agostino, who had an incredible weekend herself last week winning the 5k and 3k at NCAAs, was exactly that – 15:40. Flanagan ran three of those in a row without stopping. MB: Best way to appreciate Flanagan's 47:00 15k AR – It's 3 x 5k at 2014 NCAA leading time of 15:40.
2) There was a great battle between Chris Derrick and Ben True on the men's side. In the battle between the 13:08/27:31 Derrick and 13:11/27:41 True, True got sweet revenge for losing out on the final spot to the Moscow World Championships last summer to Derrick by spoiling Derrick's road racing debut by pulling away in the last mile to win in 43:04 to Derrick's 43:16.
Kudos to former Boston College runner Tim Ritchie, who has pbs of just 13:53/28:37 for staying close to those two in third in 43:24.
What you may not know is how True dispatched Derrick in the last mile. Thankfully the Florida Times Union was there to tell you about it:
"True completed the final mile in less than four minutes to accelerate past a tiring Derrick as the road curved around EverBank Field to the relocated finish line."
Yes, you read that right. Obviously that's a typo. We feel a little guilty about even mentioning it as it's rare for running to get mainstream press and that article on the race was very good except for the typo.
Update: Maybe it's not a typo: The last mile is WAY DOWNHILL and event organizers are standing by the sub-4 claim: Ben True pulls away from Chris Derrick in last mile – Shalane Flanagan sets American Record at 2014 Gate River (US 15k) and here: True's Last Mile of the 15k – He really did go sub-4!!
More: Shalane Flanagan Breaks Deena's 15K Record Wins $25k, Ben True Outlasts Chris Derrick
*On The Boards: Ben True Pulls Away From Derrick, Shalane Gets the Record
*****
Isiah Koech Comes Up Just Short of A World Record in New Orleans
Adding up the prize money at Gate River Run, it looks like the US 15k handed out $69,500 in total prize money, meaning the second biggest prize money race last weekend (the NYC Half was #1 with $90,000) was one you probably have heard nothing about (we don't blame you as we didn't even have anything up about this on the HP ourselves).
The second edition of the Shamrockin Run 8-K in New Orleans gave out $70,000. There had $1,000 for a prime at each mile and then $6,000 for the win and $5,000 for second. That type of money drew a big-time talent. Kenya's 20-year old Isiah Koech, who is one of the top 5000 runners in the world (he would have been the silver medalist at Worlds last year had he not let up at the line), showed up and won every prime and the overall race in a world leading 22:09.
He had to work for it and get out hard to win all the primes. Check out his mile splits. Certainly not how a coach would tell you run it:
1st mile: 4:09
2nd mile: 4:26
3rd mile: 4:36
4th mile: 4:32
5th mile: 4:31 (had he run a whole mile and not 1562 meters)
For that effort, he left New Orleans $10,000 richer – the same he'd get for winning a Diamond League meeting – but Koech was hoping to leave with $20,000 total. The race offered a $10,000 bonus for a world record and he was only 8 seconds off the 22:02 world record.
Koech likely would have gotten the record if he hadn't hammered the first mile in 4:09 to win the first $1,000 prime. But what do we know? Check out what Koech said to the New Orleans Advocate after the race about the first mile:
"At the beginning of the race, I was relaxing a little too much. But the pace was high. I wanted to cross first in the mile. I wanted to chase the world record, but it's very hard to (run) alone and beat the record."
4:09 was "relaxing too much" – LOL.
****
What About The Sport?

Can we give a thumbs up to lifelong New Orleans resident Bill Burke, the CEO of Premier Event Management, for putting on the race and thinking outside the box. Check how the race was set-up. This was the perfect way to try to grow the sport:
The Shamrockin' Run is the brainchild of Bill Burke — the race director and owner of Premier Event Management. The race was held in two stages, with the age-group runners beginning their 8K jaunt from the World War II Museum in the Warehouse District on Sunday and traveling down Prytania Street to a post-race festival in Audubon Park. From that vantage point, the more than 2,500 runners could watch the elite athletes race around the park for a total prize purse of $70,000.
The race had 1563 finishers last year and 1205 this year. We may go down there next year to support it. New Orleans on St Paddy's day weekend would be a good weekend to expense a business trip at a minimum. New Orleans for the first ever LetsRun.com Convention?
*Koech, El Moukim win Shamrockin' titles
****
The Seoul Marathon Catches Our Attention
Many of you likely didn't pay attention to the 2014 Seoul Marathon last week, but we found it interesting for two reasons.
1) Anyone remember Stephen Chemlany who used to run for Iona? As we wrote about him last year:
Yet another example of a Kenyan who got WAY better after college. At Iona, he only ran 14:03 and then didn't break 2:13 in his first 7 marathons. Now he's a 2:07 guy. He ran NCAA xc three times and was 86th, 33rd, and 88th. How come US runners don't improve like that?
Well his PB is now 2:06:24 as he lowered it from 2:07:44 to 2:06:24 over the weekend in Seoul to get second.
2) The winner of Seoul was Ethiopia's Yacob Jarso.
Jarso is still just 26 and was quite good at the steeple in 2008 and 2009 – 4th in the Olympics, 5th at Worlds. Not that we didn't already know it, but he is further proof that guys are just abandoning careers on the track for money on the roads. There is way more money on the roads than there is as an 8:12 steepler.
He moved up to the marathon and struggled in his first three attempts according to tilastapaja (2:11:13, 2:13:40, DNF) but got it right this time.
More: 2008 Olympic Steeple 4th Placer Ethiopia's Yacob Jarso Wins Seoul Marathon In 2:06:17 Kenya's Helah Kiprop won for the women in 2:27:29.
****
New Balance High School Nationals
Lost in the focus on the top prop action at the NYC Half and top college action at NCAAs was the fact that the high school indoor nationals were held last week as well.
The top 'names' of high school distance running did well as Elise Cranny won the 800 in 2:06.57, NXN cross champ Alexa Efraimson won the mile in 4:38.46, 2013 Foot Locker boys champ Grant Fisher won the mile in 4:09.46, and 2013 Foot Locker girls champ Tessa Barrett won the 2 mile (10:08.50) and 5k (16:11.85) with that 5k mark being a new national indoor HS record,
2014 New Balance Nationals Mid-d and Distance Winners
Girls
800: Elise Cranny 2:06.47
Mile: Alexa Efraimson 4:38.46
2Mile: Tessa Barrett 10:08.50
5k: Tessa Barrett 16:11.85
Boys
800: Derek Holdsworth 1:51.72
Mile: Grant Fisher 4:09.46
2 Mile: Charles Cooper (Canadian) 8:59.61
5k: Conner Mantz 14:24.33
New National records according to Dyestat.com.
HS Girls 5,000 meters: Tessa Barrett, Abington Heights PA, 16:11.85
HS Girls shuttle hurdles relay: Hoover AL, 31.35
HS Boys 4xMile relay: Christian Brothers Academy NJ, 17:07.17
HS Girls Shot Put: Raven Saunders SC, 56-7.50
HS Boys Pole Vault: Devin King LA, 17-10
HS Girls 60 Hurdles: Dior Hall CO, 8.11
HS Girls Pole Vault: Desiree Freier TX, 14-2.75
Read more: *Results *DyeStat.com – News – 2014 New Balance Big Board – DyeStat
****
Quotes of the Week (that weren't quote of the day)
#1
Chris Solinsky On Why The Marathon Is A Good Fit For Him – He Just Gets Out "There and Grinds"
"Even before getting hurt, I always thought the marathon would be a great event for me. I thought I was always one of those guys that just gets out there and grinds. That's always been my racing style on the track: I had a decent last lap, but I didn't have a last lap that I would consider to be a medal contender. Vying for U.S. championships or going for world medals, I had to make a push a ways out [from the finish] using my strength, so I think the marathon is a better fit for my racing style."
– Solinsky talking to Competitor.com's Duncan Larkin: Q&A: Chris Solinsky To Make Marathon Debut In Late 2014.
#2
Chris Solinsky Explains Why He Didn't Make The 2008 Olympic Team – He Was Fat
"(2008) that was my first year out of college. We were pretty strict in college, but since I wasn't accountable to the team [when Iturned pro], I think I had a little too much fun. [He laughs.] It showed. Even though I was doing 100-mile weeks, I put on like seven pounds over my race weight. There's no way you can operate at a world-class level when you're that much heavier. That was the big glaring mistake. I imagine if I had been back to my normal race weight, I would have been able to hang on in that last 200 meters at the Olympic Trials and finish in the top 3. For me, that was a big kick in the face where I said, "You're and idiot; you did that to yourself."
Solinsky talking to Competitor.com's Duncan Larkin: Q&A: Chris Solinsky To Make Marathon Debut In Late 2014.
#3
Athletics Kenya on Why They Don't Do Better At World Indoors
"We have been performing poorly since we don't have facilities required but as we seek to be at par with Ethiopia, we will go ahead and organize our athletes train in foreign countries that have the equipment,"
– Athletics Kenya head Isaiah Kiplagat talking utter nonsense last week about why Kenya did worse than Ethiopia at World Indoors. South Africa's André Olivier showed in Sopot that you don't need experience running on an indoor track to do well at it. He ran 1:45.99 in his first ever indoor race and made the finals at Worlds in race #2. Last time we checked, there were zero indoor tracks in Ethiopia.
Athletics Kenya is the same entity that selected Bethwell Birgen, not Caleb Ndiku for world outdoors last year despite the fact that Ndiku had run faster on the year and beat Birgen at the Kenyan Trials. And instead of sending their best to World Indoors, they are boasting this week about dominating the African XC champs where they took at least four of the top 5 places in the men's, women's, junior boys and girls races.
More: AK to take World Indoors seriously *Full 2014 IAAF World Indoor Coverage *Kenya Sweeps All The Team And Individual Titles At The African Cross-Country Championships
#4
Mike Holloway on the "Freakish Nature" of Track and Field
"It points to what happens at these championships and kind of what track and field is about. People like to see the freakish nature of what goes on in track and field. The thought of a guy not only being able to qualify in three events, but possibly winning all three, it's an interesting thing."
– Florida coach Mike Holloway talking fore the start of the 2014 NCAA Indoor Track and Field Championships about Lawi Lalang possibly attempting a triple at NCAAs.
More: The Meeting Of The Minds: Top NCAA Coaches Share Their Thoughts Ahead Of The 2014 NCAA Indoor Championships
#5
VCB's Attorney Says A Technicality Didn't Clear Her

"We have heard that Campbell Brown was cleared on some technicality; that's simply not true. She was cleared because no anti-doping rule violation was proven. And the reason that no violation rule was proven is because she didn't do anything wrong. She was completely innocent. Period,"
– US based Howard Jacobs, a US based attorney, talking to the Jamaican Gleaner about why VCB was cleared by Court of Arbitration for Sport.
We 100% agree with the first two sentences. The collecting of the samples were botched and that pretty much ends it. That's not a technicality.
To us, the case reveals nothing about the last two sentences.
We agree with PJ Patterson, the former Jamaican prime minister of Jamaica, who said the following to the Jamaican press:
"What gone bad a morning, can't come good a evening. Once there are errors and violations in collecting the urine sample, there could be nothing for a proper examination by the lab in Montreal of either the A or B sample."
And yes, you read that right. The former prime minister of Jamaica is part of VCB's defense team. Imagine if Bill Clinton or George W. Bush got involved in the Tyson Gay doing scandal.
More: VCB's legal team tells why athlete was exonerated
****
Quotes Of The Day & Last Week's Homepages:
Note: To see a particular day's homepage, click on the hyperlink of the date. The hyperlink below the date on the quotes will take you to that particular article – not that day's homepage.
---
– Mo Farah talking about his two falls at the NYC Half Marathon yesterday. He was second in 1:01:07 after falling during the race and then he collapsed afterwards.
---
– Oregon's Phyllis Francis talking about how she anchored her 4 x 400 to victory and won Oregon the team title at the 2014 NCAA Indoor Championships by half a point.
---
– Arizona's 13:00 man Lawi Lalang, who has 3:52 mile speed, talking after being beaten by Oregon freshman Edward Cheserek, who pulled off a stunner at his second straight NCAA meet, ending dreams of an unprecedented 3 event victories for Lalang before victory #1 is even in the bag. Might Lalang leave with 0 victories and Oregon with 3?
---
---
– Chris Solinsky talking about how despite being the first non-African to go under 27-minutes in the 10k and being a sub-13 5k runner, he hasn't made an Olympic team. He's still chasing the dream, though, and wants to make it in the marathon (or 10k) in 2016.
---
– IAAF talking about their increased website traffic during World Indoors. We figure most of this was sent their way from LRC.
---
– Olympic sports writer Alan Abrahamson talking about how there's too much going on at track meets for a casual fan to follow and they need to change in order to become more spectator friendly.
Questions? Comments? Email us.