2014 NYC Half

New York, NY
March 16, 2014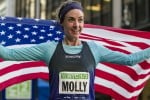 Mo Farah is a fierce competitor, Molly and Sally debut, it's all about 26.2 and some human decency from Matt Tegenkamp showing the Schumacher-Salazar rivarly only goes so far.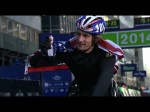 Video highlights of the NYC Half Marathon.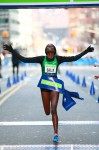 Sally Kipyego and Molly Huddle battled side by side in their debuts until Kipyego pulled away for the win and Huddle faded to third. Desi Davila mad her 2014 debut.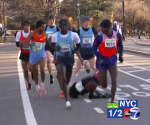 Geoffrey Mutai won. Mo Farah fell during the race and then passed out after it. Tegenkamp was the first American and Meb is fitter than ever.
Farah: "I want to be able to test myself, see where I am, and find out if there is anything that needs a little trigging, small things that we can change."
Mo Farah vs Geoffrey Mutai and Matt Tegenkamp, Molly Huddle, and Sally Kipyego making their half-marathon debuts.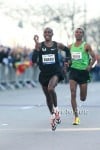 It's official. Mo will be running the NYC Half as he tunes up for the 2014 Virgin London Marathon. *Discuss Here
Outside Letsrun