The Olympic Marathon Trials Are 15 Days Away: Good Interviews Worth A Read
US LJ Champ Marquise Goodwin Representing Track Atheltes Well As Playing Wide Receiver For The Longhorns
US News
2012 News
Not Much Going On In The Running World Right Now, But The Trials And Indoors Are Coming
The Running Story Of The Year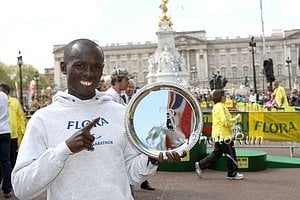 Japan Running News Recaps The Life And Career Of Sammy Wanjiru Barcelona Olympics marathon silver medalist Koichi Morishita: "The people who were supporting Sam were only motivated by the money flowing around him, not from the heart, and they didn't give him the kind of support he really needed. You hear a lot of disturbing things about his family too, his wife, and I can't help but think that he should have had more people around him who cared about his soul."
Looking (Way) Ahead:
*Watch The New Year Ekiden And Hakone Ekiden Live Online January 1st-3rd
*David Rudisha To Open Season In Melbourne In March As in 2011, he'll be focusing on winning, not breaking his WR in 2012.
*"The London Olympics Could Usurp Sydney As The 'Best Games Ever'"
Indian Olympic Association Decides Not To Investigate Corruption In Their Sports Well the IOC and IAAF don't seem to care either, so why shouldn't the IOA follow their example?
Did You Get Your Run In On Christmas?
A Look At The Career Of Jack Griffin, A 3-Time Olympic Coach In 1981, Who Still Coaches Today
Keep Him In Your Prayers
Olympic Legend Lee Evans Was Supposed To Undergo Surgery For Brain Tumor On Thursday
*Evans' Surgery Was Put On Hold So Docs Could "determine the type of tumor he has before taking a course of action."
*Evans Has No Health Insurance & Is In Pain As A Result "I heard his doctor in the hall and I heard him say he wished [Lee] had been transferred somewhere else because he didn't have insurance ... Lee is in intense pain. Not even morphine is helping. He hasn't eaten in several days, yet there was no IV in his arm when I first went into his room. He's lying in his filth and nothing is happening. If family members aren't vigilant ... If we aren't vigilant, I don't know what would happen." *MB: Lee Evans Stricken With Brain Tumor
Video: Eurosport Interviews Michael Johnson & Has Him Reflect On His Career He says he's most impressed by his own longevity and consistency. "At this level, anybody can win it once."
News From Kenya
In Kenya - Training And Racing To Be The Best
Saturday: Shoe4Africa Race In Iten Is Free With $1,000 For A Course Record Just wait until it's the Rock N Roll Shoe4Africa race.

Recommended Read: The Irish Times' Ian O'Riordan Writes About 3 Weeks Of Training In Iten Kenya

3-Time London Champ Martin Lel To Run Dubai Marathon On January 27 Lel was runner-up in London this year ahead of Patrick Makau in one of the most impressive performances of the year.
More US Open And Millrose
LRC USATF Trying To Continue The 99-Year MSG Track Tradition Continues With The US Open USATF is attempting to put on a fan-friendly 2-3 hour meet (instead of 6 hours) with the promotional muscle of MSG behind it with a focus on the pros and a few select high school races. Since MSG is helping promote the meet there is a chance for success. Will the meet make changes to entertain fans once they get in the door to bring them back for year 100? See below.

LRC Emails Track And Field: Entertain Or Continue A Slow Death An email from an LRC visitor: "The Millrose Games as you knew it no longer exists. So what? Why should any track athlete or fan care?" got Wejo to think about our sports slow decline and what needs to be done to change it. Entertaining meets with good matchups. An another emailer who co-authored books with both Bill Bowerman and Bill Dellinger says why not have a pro Millrose (at the Garden) and a separate amateur one (at the Armory)?

"The Armory is just the symptom. Boring track meets with unexciting matchups is the disease."

More: Track & Field Superfan Responds To LRC Piece On Death Of Millrose Games At MSG He basically says Millrose was already dead. "If Millrose died, then it was suffering from senility for years." We tend to agree but don't know why the name wasn't left at MSG. Take it up to the Armory only if a meet can't continue at MSG.

Yesterday: LRC How The Millrose Games As We Knew Them Died On October 2, 2009, steps were put into place to give the Armory the rights to the Millrose name. Considering the mission of the Armory and the declining attendance, it was only a matter of time before the meet moved.
Recommended Read Portland Tribune Writer Feels For Portland's Rob Conner As He Loses Trevor Dunbar To Supposedly Better Program (Oregon) The author points out that Portland has been better than Oregon at the West Regional 5 of the last 10 years and only two Ducks have run faster than the Pilots' best 5,000 man at 13:40 and concludes his piece by writing, "Doesn't seem right. That's life, I guess." Portland coach Rob Conner also says it doesn't seem fair to him and it's pointed out that Portland actually cares about the athletes' well-being and releases them, whereas Oregon doesn't return the favor.
Drug News
Paul Tergat Gets Honorary Doctorate From Moi University
Pan Arab Games
Djibouti's Hassan Ayanleh Wins Quick 1,500m, Olympic Silver Medallist Ismail Ismail Upset In 800 Ayanleh, who had never run under 3:42 before, won in a quick 3:34 over Qatar's Hamza Driouch, who claims to be only 17. Maybe one day they can be as good as Matt Centrowitz.
More: Former Kenyan Silas Kirui (Now Ali Hasan Mahboob) Wins Gold For Bahrain In 10k At Arab Games
USA News
And Vig's Replacement At UVA Is ... Bryan Fetzer The former distance-based program named a former football player (but recruiting whiz) to head its program, as all the gossip at the coaches' convention proved to be way off. MB: Fetzer to UVA as new Director of TNF and CC *Vallmon to UVA
2005 HJ World Champ Kajsa Bergqvist Comes Out Of The Closet "As lesbian as I feel today, as heterosexual I felt when I was together with (my ex-husband). But when I get old and look back on my life perhaps one can see that I'm bisexual." *Translated Article From Swedish *Wikipedia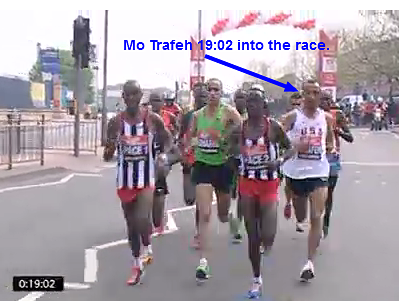 LRC Mo Trafeh Tunes Up For Olympic Trials With 1:01:39 Half In China Even though Trafeh has never finished a marathon before, he has to be considered one of the leading contenders for next month's Trials. Trafeh even had the lead at the London marathon earlier this year.
Recommended Reads
Catching Up With 1992 NYC Champ Bhekizizwe William Mtolo Of South Africa Although he won in NYC, he does wish he had won Comrades, but as he says, "I guess in life you can't win everything."
NY Times: Avoiding The Trap Of Big-Time, Big-Money Sports Conference realignments that send traditional rivalries to the curb, mid-week basketball games across the country, star athletes who cheat on the SAT, coaches that leave after a year, where does it end?
NY Times Profiles LaShawn Merritt's Comeback: Sprinter Leaves Humiliation Behind "In her testimony, the clerk recalled being amused by Merritt's routine at the store, buying juice and a lottery ticket, leaving and then returning to buy condoms and the male-enhancement pills four or five times between December 2009 and January 2010."
2-Time Boston Champ Moses Tanui Plays 117 Holes Of Golf In Single Day To Raise Money For Charity Tanui, who also was the 1st man to break 1 hour in the half marathon, is a 21-handicap golfer and covered more distance on the golf course than in a marathon.
Sprint News
Look Out
LRC Galen Rupp Enters The 2012 US Olympic Marathon Trials The American record holder at 10,000m has only run one race over 10,000m but he's now entered in next month's Trials. The question is will he run? Our quick take on Rupp's entry.
On The Boards: Galen Rupp in Marathon Trials

Other OT News:
*Over 300 Have Entered USA Olympic Trials Marathon Overall, the USATF has collected $16,150 in entry fees ($50 each athlete). Those do not go to the Houston Marathon Committee even though they pay the athletes' travel, lodging, and meal expenses. Does that make sense?
The US Olympic Marathon Trials Are Less Than A Month Away
Upcoming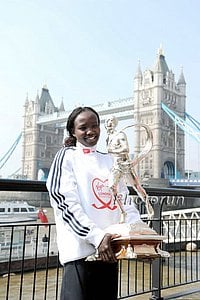 Virgin London Absolutely Stacked Again
Keitany Vs. The Two Kiplagats The 2012 women's Virgin London Marathon field was announced on Monday and it is absolutely stacked. You've got 3 of the 4 top marathoners in the world squaring off and 15 women who have run under 2:25. Keitany, the 2011 Champ who ran like a maniac in NY, will take on 2010 NY and World Champ Edna Kiplagat and Berlin champ and 2:19 runner Florence Kiplagat.

Centro To Run Indoors: 1,500m Medallists Jenny Simpson And Matt Centrowitz To Make 2012 Debut In Boston At New Balance Meet
On The Boards: Centro To Run Indoors

David Oliver, Jenn Suhr To Run Under The Lights At US Open At MSG On Jan 28th We'll have more on this meet and TMFKAMG later this week, but hear the Garden is promoting it and ticket prices are about as reasonable as it gets in NYC ($15-$75). Asafa Powell is also running.

TMFKAMG: LaShawn Merritt Extenze Himself To 500m If he breaks the WR he'll get $25k. Much smarter than trying to add a few inches.
LRC Boys: Cheserek Outkicks Futsum For The Win This race lived up to its hype as the top 2 African-born stars went mano-a-mano until the final 100m. After a cat-and-mouse 9:50 opening 2 miles, their last 1.1 was run at a pretty quick pace (4:31 mile pace), but the winning time of 14:51.5 wasn't close to Reina's 14:36 CR.

LRC Girls: Molly Seidel Turns Back Tough Challenge From Erin Finn Seidel was the favorite, undefeated in 2011, but Finn was the top returner and Finn made it super-interesting as she opened up a big lead and even managed to regain the lead once Seidel caught her.

Recommended Read: Dyestat Recap: Cheserek, Zeinasellassie Forge Bond In San Diego

More Coverage: *Newark Star-Ledger Recap Note the paper incorrectly reports their last 800 as being a 1:54. No chance.
*San Diego Tribune Recap Cheserek says he just wanted win - might go for Reuben Reina's record next year.

MB: *Where would Cheserek have placed at NCAA XC? *Cheserek and Futsum's last 800 meters - 1:54? *Poll: How old are Cheserek and Futsum? *Will an American male ever win Foot Locker again? *Another FL Finalist Staying Home
Pro Track Stars Making News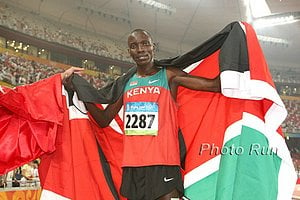 Three Years Too Late: Asbel Kiprop To Finally Gets His Olympic Gold Medal

More News On Young Phenoms: "17"-Year-Old Mohammed Aman, Who Stopped David Rudisha's Winning Streak And Ran 1:43, Is From White Collar Family, Uses Facebook, Likes Action Movies

NCAA Long Jump & 100m Star Ngoni Makusha Has Signed With Li-ning We have no idea if this is new news, but the profile on Makusha in the Zimbabwe paper is new. Makusha wants to keep his Zimbabwe accent so he can pick up American girls.
2011 Fukuoka Produces Compelling Drama *Photos *Top 10 Results
Josphat Ndambiri Wins In 2:07:36 Debut; Yuki Kawauchi 3rd In 2:09:57 In the most memorable Fukuoka since Sammy Wanjiru's debut in 2007, sub-27 man Josphat Ndambiri, the fastest Kenyan in Japan, lived up the hype in his marathon debut, as he won comfortably. But once again the story of the day in Japan was the WILL of the amateur Kawauchi, who took home top Japanese honors in 2:09:57 and ended up in the medical tent. Alistair Cragg was a DNF and Andrew Lemoncello struggled with a hamstring problem and ran 2:24. MB: *2011 Fukuoka MB Thread *Yuki Kawauchi is a bada$$
*IAAF Recap Kawauchi talks about his new tactic of surging at the water stations.
*Alistair Cragg Fails To Finish In Japan The Irish Times wasn't nice to Cragg, as they said he dropped out "as he has done far too often in the past, including a few high profile track races."

Don't Know Kawauchi? Well, he's a man who approaches races with the mindset of "Every time I run, it's with the mindset that if I die at this race it's OK." He made headlines by fainting at the finish of Tokyo this year. *Video Of Tokyo
*More: *13:59 5k, 29:02 10k Japanese AMATEUR Runs 2:08:37 At Tokyo Marathon And Passes Out *Kawauchi Appreciation Thread *Kawauchi hospitalised with heat exhaustion
80-Year-Old 3:15 Marathoner Ed Whitlock Breaks A Rib
Show Me The Money
Matthew Centrowitz Explains His Decision To Leave Oregon Early To Turn Professional "I weighed both ends of this. It took me a couple months to decide. ... I had to make the decision based on what would keep me progressing, and keep me hungry."
*Centro Jr. Turns Professional *Matthew Centrowitz Jr., World Championships bronze medallist, has given up his final year of track to run professionally. Financially, it seems like a no-brainer for the former Oregon Duck.
Discuss: Centro Jr Turns Pro

LRC Archives: Worlds: Men's 1,500m: Matt Centrowitz Closes In 51.6 To Get Bronze As Asbel Kiprop And Silas Kiplagat Get Gold And Silver
USATFs: Men's 1,500m Final: Matt Centrowitz Jr. Pulls Away From Bernard Lagat
Video: *Centro's 1,500m Bronze Race *Post Race Reaction/Interview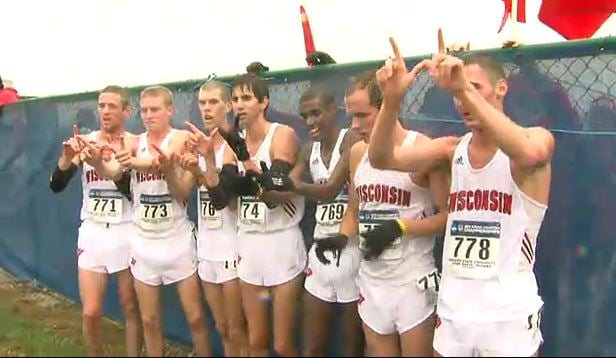 Men: LRC Wisconsin Badgers Take Control Early As Lawi Lalang Dominates Lawi Lalang waited until 5k before deciding it was time to crush the competition once and for all, while #1 Wisconsin showed no fear and put a stranglehold on the competition from the very beginning and held off a belated charge from Oklahoma State and a surprising Colorado team as the Cowboys tried to three-peat. American Chris Derrick took home individual runner-up honors to cap a brilliant career in style. *Discuss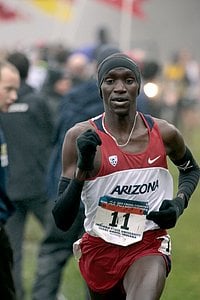 More: Wisco #1: *Give 'em five: Badgers lay claim to program's fifth national title *Krause earns redemption as Badgers storm to fifth national title host.madison.com
OSU #2: *Dave Smith Calls Loss "Disappointing" - But Expected www.okstate.com
Colorado #3: *Wetmore Calls Medina Most Improved Runner In Country www.denverpost.com *CU Coach Mark Wetmore Pleased With Buffs 3rd Place Run
Individual: Coach Li - I Think Lalang Would Have Got Course Record If He Was Pushed www.arizonawildcats.com
Week That Was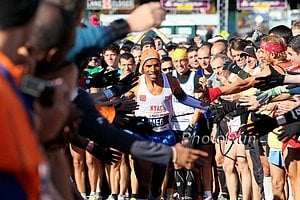 LRC Geoffrey Mutai Amazes Again, Adam Goucher Retires, & Lukas Verzbicas Calls It Quits We go behind the scenes to take a look at the last two weeks in the running world, which included the NYC Marathon, Adam Goucher's retirement, and Lukas Verzbicas leaving Oregon mid-season. Plus we take a look at the Phil Hersh-Ryan Hall spat and compare Hall to Tim Tebow.
New Years Eve/Day Action
Junior College Cross-Country Champ Could Face Deportation Ayded Reyes is a top runner with a 3.5 GPA who has been offered scholarships to many universities (including an Ivy League school), but spent 5 days in prison when it was discovered that her parents brought her to the US from Mexico illegally when she was 2 years old.
Ciaran Ó Lionáird Talks Training Under Salazar And What Changes He's Made "Alberto is changing my arm carriage and posture and also I am spending a lot of work in the gym fixing the imbalances that caused all the injuries when I went to college."
Finishing Up 2011: Science Of The Sport Controversy Of The Year Award Goes To Oscar P With honorable mentions to Caster Semenya and Usain Bolt/the false start rule.
*IAAF End Of Year Reviews - Sprints
*Review Of Jamaican Sprint Performances In 2011 Makes a couple of points defending Asafa Powell and shot putter Dorian Scott for missing WCs.
2 Recommended Reads
"Weeping, Wailing As Sunday Bada Goes Home"
Memorial Service For SA's Zithulele Sinqe On Thursday
Big Party Planned For Caster Semenya's 21st Birthday We're still waiting for our invite.
Still Reviewing 2011
NCAA News: Neely Spence Goes Pro
11 Days After Getting US 4 X 1,500 Record, North Shore Girls Run 11:43 DMR For #6 All-Time Splits were 3:31.9, 64.1, 2:20.0 and 4:47.2.
RRW's Article On The Death Of SA's Zithulele Sinqe Adds some more details that the earlier article we posted didn't.
More Year In Review
Three Good Reads
IAAF Reviews The Marathons Of 2011 If you spent 2011 in a coma, this article does a great job summing up where we are in the men's marathon going into 2012.
IAAF: Jenny Simpson Looking For More Of The Same In 2012 On her "slow" winning time of 4:05, she says, "Don't let anyone say you won by accident. Don't let people take away from what you've accomplished. Once you've done it, you own it."
From Back In June: After D3 Outdoor NCAAs, Makrobondo "Dee" Salukombo Ran 120 Miles Back Home Over 3 Days He left without bringing food, water, money, a phone, or even a plan where to stay. He did this to raise money for his old school in the Republic of Congo.

... And Good For A Laugh: EatRunSwag's Top 5 WTF? Moments Of 2011 "The obvious highlight of last years USA Track and Field Championships was Galen Rupp's Pollen Mask, created specially for people who are sensitive to breathing in air. Most of the country already sees our sport as a joke, thanks for continuing to give them something to laugh at Peter Pan."
Olympic News
Behind Every Great Man, There Normally Is An Even Better Woman
Recommended Read: Remember Dwight Phillips' Wife - Valerie (Williams) Phillips - Was Once Quite A Jumper Herself Their kids may not realize that their mom once jumped, but she's still got the high school TJ state record in MD. Dwight credits her with a coaching tip that led to his breakthrough. A great article on love, family, etc. Perfect for Xmas.
HS/Japanese News
Year In Review With Some Sprint News
US Olympic Marathon Trials Are Approaching Quickly
World HJ Champ Jesse Williams & Shot Putters Will Put On Show At MSG's US Open In 2012
Sad News
Zithulele Sinqe, Who Ran 2:08:04 And 1:00:11 Half Marathon In Apartheid S. Africa, Dies In Crash This guy sounds like a legend and sadly until his death today and a reader email we had never heard of him. Way back in the '80s, he ran 2:08:04 and 1:00:11 in S. Africa. Because of apartheid and/or apartheid boycotts, he could never compete abroad.
On The Boards: South African Icon Passes Away
BBC Sports Personality Of The Year Awards
*World Road Race Champion And Tour de France Green Jersey Winner Mark Cavendish Beats Mo Farah For BBC Sports Personality Of The Year British Open champ Darren Clarke was 2nd, Farah 3rd.

*British Press Says Jessica Ennis & Paula Radcliffe Stole Show With Stunning Outfits At BBC Awards
Year End Reviews
TMFKAMG
LRC Wejo Speaks October 2, 2009: The Day The Millrose Games As We Knew Them Died Our very own Wejo did a little research and tells you why they Millrose Games as we all knew them died not this past spring with their announced departure from Madison Square Garden, but on Oct. 2, 2009, when plans were quietly put in place to give the Millrose Games to the Armory Foundation. Then considering the mission of the Armory and the state of track and field in America, it was not surprising that in only two years, Dr. Norb Sander, the head of the Armory, would go from saying, "This (the Millrose Games) is the flagship event of indoor track and field and its presence at the Garden is crucial" to telling Wejo, "I'm not sure we left it (the Garden) reluctantly. It's (the Armory) a better place to have the Millrose Games than the Garden for track." Fortunately, 98 years of tradition have not been completely tossed aside, as USATF is hosting the US Open at the MSG this year, the 99th straight year track will be at MSG.
Mo Farah Making News
Mo Farah Back In UK To Launch His Foundation And For BBC Sports Person Of The Year Awards He's the third betting choice to win Thursday's award as the top sportsman in Britain. Then Friday, it's off to a training camp in Kenya apparently without Galen Rupp or his family. Mo did the media rounds in Britain and said he still wants to do the Olympic double, went to Somalia this fall with his family and "it was like Beatle-mania." His foundation website is here and wants to help people in need in Somalia.

More Mo: Mo Will Go On Friday To Kenya For A Training Camp Sponsored By Virgin London
Mo Writes In The Telegraph: "I'd lost in the final of the 10,000 metres to Ibrahim Jeilan. We didn't have a clue who he was." It was the distance race in the year in our minds. Final lap here. The announcer even says "It's over, I think" with 300 to go.
TJ News
Does Your Last Name Make You Fast Or Slow? Maybe - A person's surname can influence their career, experts claim
USATF Can Relate: Athletics Ireland's Sacking Of Its CEO In 2009 Cost It Over €800,000 "The report also points out that the settlement was 'without admission of liability,' but if handing over €800,000 of Irish sport's money is not an admission of liability, then it's hard to know what is."
NY Times Exposé: GPS Watches Are Inaccurate
British Looking For Naming Rights Deal For Olympic Stadium To Close £20 Million Gap LetsRun.com was looking into doing the deal until it was revealed that it will be called "Olympic" stadium for the Games and then LetsRun.com or Random Company Stadium after that. Who would want to sponsor the Olympic stadium if it didn't cover the Olympics?
Japan Distance Running News
Wow: Former TJ World Champ Charles Friedek Sued The German Olympic Federation For Not Taking Him To The Olympics ... And He WON! The article is translated from German, but says something about a settlement of €70,000.
LRC's Blue-Collar Hero Makes News Again
Week That Was
LRC Foot Lockers, Fukuoka Pulling People From The Course, Africans NOT Running To School, Chinese Dopers, And Sam Chelanga's YouTube Video It was the end of the US high school season, the beginning of the Australian pro season, and we take a look at it all, exactly one month before next month's Olympic Marathon Trials.
Update
Oscar Ponce Charged With 2nd Sexual Assault, Authorities Can't Find Him Ponce posted a $50,000 bond yesterday and now the authorities want to charge him with a second crime and can't find him. The first charge involves a victim under the age of 15.
On The Boards: Oscar Ponce Arrested
Miami Half Marathon:
Flanagan Looks Good For The OTrials, Goucher??
Flanagan Flies (69:58), Goucher Runs 72:59 But Leaves Upbeat & Simon Bairu Finds It Harder Than Expected To Run 65:38 Flanagan ran the fastest loop course US time of the year; Goucher, who ran 1:09:08 1 month before the Boston Marathon, only ran 72:59 but left the race upbeat. In the men's race, Miami Heat fan Simon Bairu found it harder than he expected to run 5-minute pace in a race that sub-4 miler Christian Hesch led early. *MB Talk: Simon Bairu, Brent Vaughn 1:05 Tempo Runs, Shalane Flanagan 1:09:58, Kara Goucher 1:12:59
Club XC Nationals *Videos
USATF Profiles The Toughest Distance Runner On The Planet - Max King The ultra/trail star is now turning his attention to his ultimate goal:"I have some goals within ultra running and winning ultra trail races, but my immediate goal is making the Olympic team." King was 7th at club nats.

Men's Results: Jonathan Grey Of Team USA Minnesota Wins Convincingly Aaron Braun 2nd, Centro 4th, McMillan Elite wins team title over Boulder Running Co. Prior to this, Grey's claim to fame was a 5th at NCAA indoors. If you have no idea who he is, click here.

Women's Results: Brie Felnagle Over Neely Spence Adidas/Team Rogue Elite wins.
On The Boards: Club Cross Updates?
2011 European XC *Results
Zatopek 10k: Emmanuel Bett Outkicks Bitan Karoki To Win In 27:39, Ben St. Lawrence Wins Aussie Title Bett, 28, is fairly new to the pro ranks but quickly making a name for himself. One spot behind Galen Rupp in Brussels this year (26:51), he got his first big track win. Craig Mottram surprisingly could not stay with 13:56 pace. *Zatopek:10 Results
Two Recommended Reads From The 1968 Mexico City Olympic Games
Week That Was
LRC Centro Goes Pro (Should German Have Too?), Kawauchi, NXN, And How Soft Are The Women's Olympic Marathon Trials Standards? We cover the big stories in the world of running in the last week, the ones above, plus the USATF convention and we take a look at the amazing depth of the Fukuoka marathon, where you can't compete unless you can run under 2:42.
2 Weeks And NCAAs In Review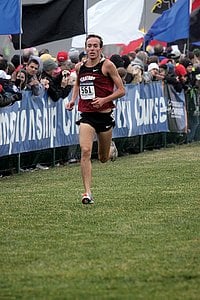 LRC NCAAs Go According To Form, Chris Derrick's College Career Comes To An End, Tim Tebow = Don't Overtrain, Track Returns To The Garden, And Alan Webb Has Sex Now that we've got your attention with the Alan Webb headline, get your weekly read on the running world. After the Thanksgiving break, we're back with a good week in review if we must say so ourselves. Plus a little comedy if you haven't seen the Border Clash XC false-start video.
The Uganda Witch Trials
Moses Kipsiro & Other Top Athletes Flee Home Training Area Because Of Witchcraft Where the 12:50 performer Kipsiro lives, the police get three reports a week of witches operating. Recently two women in their 80s were thrown off a cliff.
A Brief Chat With 4:07 1,500-Meter Runner Katie Follett A recent engagement has resulted in a new coach for the first year pro.
This Would Have Been Quote Of The Day Had It Not Been For Centro: Question For NCAA #4 And Canadian XC Champ Cam Levins - Q: What was your average mileage per week throughout the fall season? A: 155+ miles *MB: Cam Levins is my new favorite runner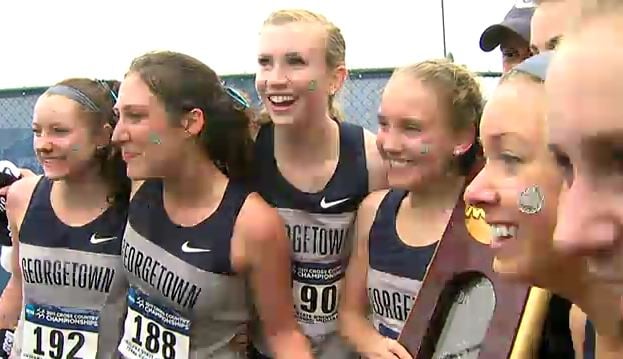 Women: LRC Georgetown, Reid Win Tight Battles Six women kicked for home over the last 400m of the race but in the end it turned into the duel many expected and Sheila Reid of Villanova got the narrow win over Jordan Hasay. The big surprise was in the team's race, where the Georgetown women, who were only third at Big East, won by eight over Washington as #1 Florida State faltered and finished 4th. *Discuss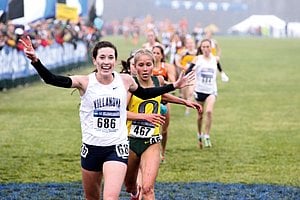 More: *Georgetown Gets Its First National CC Title GUHoyas.com
*Washington Comes Up 8 Points Short GoHuskies.com
*#1 FSU Finishes 4th & Coach Karen Harvey Pulls No Punches"I felt like I was watching a nightmare. I really thought there was no way this is happening." www.seminoles.com
*Wetmore Says 11th-Placed Colorado Women Purposely Peaked For PAC-12s, Not NCAAs www.denverpost.com
*The FSU women finished fourth and the men 12th at NCAA Cross Country Championships www.seminoles.com
*Lananna Says Hasay's Runner-Up Finish Was A Big Step Forward As She Didn't Get Antsy & Kick Too Early www.oregonlive.com
He Will Be Missed Adam Goucher Retires Goucher is having knee surgery on Friday and says his competitive racing career is over. We've always said that one way to judge whether a runner's career was a good one or not is simple: Were They Good Enough That They Could Retire Or Just Quit?
Goucher certainly is retiring, as he had an INCREDIBLE career - Foot Locker champ, NCAA champ indoors, NCAA champ outdoors and NCAA champ in XC, USA champ in XC and track and an Olympian. Goucher is a runner at heart and we wouldn't rule out seeing him in the 2016 Marathon Trials.
*MB: Adam Goucher retires
LRC 2:05:06!!! Geoffrey Mutai Caps Year In Style An unbelievable year in men's marathoning had an appropriate finish, as the Kenyan man who had the most unbelievable of all years, Geoffrey Mutai, smashed the previous NYC Marathon record by a stunning 2:38 - that's two minutes and 38 seconds. If it wasn't the greatest 2nd-greatest men's marathon performance ever, you'll have to tell us what was. American Meb Keflezighi hung with the leaders for 20 miles after a blistering 63:16 1st half and ended up with a much-deserved PR. Mutai picked up $200,000 by winning, but the big financial winner was runner-up Emmanuel Mutai, who won $635,000 ($500,000 for the WMM title).


LRC Mary Keitany Beats Herself The women's race was full of gut-wrenching drama, as Mary Keitany went out in a crazy 67:56. The problem was she came back in 74:42, as unheralded Firehiwot Dado (Rome Marathon champ) got the win.

LRC Post-Race Interviews: Meb And His Coach Bob Larsen Talks About His PR Despite Throwing Up Plus the winners - Geoffrey Mutai, Firehiwot Dado, men's and women's top 3, Ed Moran, Molly Pritz, Lauren Fleshman and Bobby Curtis.
Yearly Vote (Note: TMFKAMG = The Meet Formerly Known As Millrose Games)