Assault & Battery-Related News
Berlin Is 7.5 Weeks Away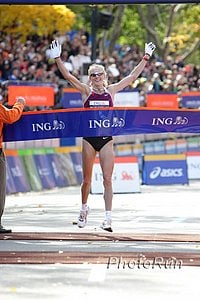 LRC Paula Radcliffe Healthy And Excited For 2011 BMW Berlin Marathon Friends of LetsRun, Losse Veter, were in Belgium for the new opening of a cool place called Runners Service Lab, and Paula was there too. They talked to Paula about her preparations for Berlin. Paula talks about Berlin, her goals, London 2012, getting it right at the Olympics and even getting older.
News From Kenya
2010 USATF Annual Report Is Available Here We're sure there are things worth talking about, so if you find them, please email us.
Marathon News From Japan
Shoulda Gone To Stanford? Jordan Hasay Named USTFCCCA Indoor Scholar Athlets Of Year Thanks To Her 3.96 GPA
Carl Lewis Does Q & A With USA Today
Week That Was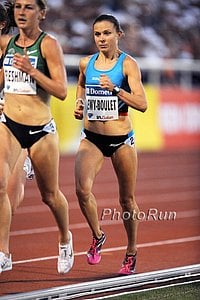 LRC Week That Was: American Women's Medal Chances, Semenya's Inconsistency, The Amazing Magdalena Lewy Boulet And More We've got it all covered this week. We have emails from a scientist and a 2:23 transgender marathoner to possibly explain Caster Semenya's up-and-down season, daydream about Jenny Barringer Simpson being a world leader in two events, and praise the amazing Magdalena Lewy Boulet, while looking at her husband Richie Boulet's similar situation in 1997. We spend the majority of our time breaking down the US women's chances of medaling at the World Championships. We hate to admit it, but as good as Morgan Uceny and Shalane Flanagan are, they both face an uphill battle in grabbing a medal.
A Must Read! Sports Illustrated Takes A Great In-Depth Look At Carl Lewis' Long Jumping Prowess And His Supposed 30-Foot Jump King Carl was the Usain Bolt of his era and this article is a true treasure. We loved this quote from Carl when he was asked to compare himself to the current generation.
News From Kenya
All We Can Say Is Wow
WADA Was On 72 Organizations Hacked Possibly By Chinese In Operation Shady Rat
*Exclusive Vanity Fair Exposé On "Operation Shady Rat"
Cornell Alumni Magazine Profiles Morgan Uceny Uceny on Worlds: "I want to be the last one standing at the end of it all." To all the skeptics who doubt her classic progression, we'd like to point out the piece includes a photo of her from her sophomore year when she was way less fit-looking and way less fast (2:06).
Final Day Recap Of UK Trials: Mo Farah, Jenny Meadows Win, Perri Shakes-Drayton Completes 400, 400m Hurdles Double Mo Farah ran over a minute slower than last time out, running 14:00 as Jenny Meadows got her first UK title and 21-year-old James Shane ran 3:36 to win the UK title by an incredible 3 seconds on the last lap (he was a 3:42 guy a year ago).
Different News Of Note
It's OK In Our Minds If He Dopes: 97-Year-Old Wins 8 Golds At USATF Masters Champs He only went 3 feet in the long jump but ran 30 seconds for the 100.

Elvan Abeylegesse Gives Birth To A Baby Girl Giving birth isn't different, but translating an article from Turkish is.

Kenya 4 X 400 Team Wants Medal At Worlds
JumpRunThrow.com Interviews Charles Jock Asked why he goes out in that crazy 49-second first lap, he says, "I'm driven to do this because I don't want to have regrets if I lose, I want to know that I ran to the best of my ability and they were just better than me that day. There's probably nothing worse than losing in a slow race."
David Monti Takes A Look At Morgan Uceny's Rise To The Top Of The 1,500 Ranks The daughter of a bricklayer and bus driver knows a thing or two about hard work. She gives a lot of credit to her training partner Anna Pierce for her rise, as well as her coach.
Ryan Hall Teleconference Highlights
Ryan Hall Sees BOA Chicago Marathon To Olympic Trials 14-Week Gap As Ideal Hall also sounds like he's tired of being the rabbit: "In Boston I functioned as the pacemaker."
*Brief Chat With Ryan Hall
Rojo Gets Props In A Brief Chat With Sage Canaday What other college coach would let his athlete run a marathon in college and run the Trials the week before he qualified for NCAAs in cross? Canaday has now gone on to 2:16:52 and to write a book Running With The Hansons.
News From Europe
World Champs Are 30 Days Away
Ryan To Run Chicago
Ryan Hall To Run Chicago Philip Hersh of the Chicago Tribune has broken the news that Hall will run this year's Bank of America Chicago Marathon and take on Boston runner-up Moses Mosop. Three months later, Ryan will run the Olympic Marathon Trials. The appearance fee of Ryan is so high that the Chicago/Trials double makes a lot of cents sense.
*Lornah Kiplagat To Run Amsterdam Marathon In October
Not Your Normal Boring Reads
London Diamond League Is Today And Saturday *Schedule/Entry List
LRC Friday Preview: Kaki Vs. Rudisha Is On! It only took until the final Diamond League meet of the year before Worlds to get one of the marquee matchups in the sport we've been waiting for, David Rudisha vs. Abubaker Kaki (and Nick Symmonds) at 800m. This should be a real treat. Plus Friday you've got the Jason Richardson-David Oliver rematch, Asafa Powell vs. Yohan Blake and 5 other sub-10 guys. We preview this plus the men's 3,000m, men's 5,000m, and women's 800m, which are all Friday. Saturday has much more action including a men's mile with Lagat, Manzano, Lomong, Willis and Gregson.
LRC Saturday Preview: Women's 1,500 (Rowbury Gives It A Go), Men's Mile (Lagat, Manzano, Lomong), Final Chance For Bizzarri For Worlds 5,000m Via Hastings (link fixed)
*IAAF Preview *Athletics Weekly Preview
*Press Conference Highlights: Asafa Powell & David Rudisha Confident; Mo Farah May Double David Rudisha said he thinks he can break the British all-comers record by running 1:42 but said his main focus is the world title, after which he'll try to go sub-1:41.
Inspired By Tragedy In His Native Somalia, Mo Farah Is Very Thankful To Be A Brit Unfolding tragedy in Somalia puts life into perspective for Mo Farah. "I just want to be the best I can be," he says. "And I'll do whatever it takes to be that." Including moving his training base last year to Oregon, to the hi-tech set up of Alberto Salazar. "I could have been really comfortable where I was in Teddington, nice house, family, friends, watching the Arsenal. But if you want to win medals, then you have to do whatever is necessary," he says. "Every second counts. One, two per cent could make a difference. I went to the US to find those percentages. People say don't change when things are going well, I felt the opposite. And it's worked." *US Move Paying Off For Farah Since Feb. and his switch to Alberto, he's a perfect 10-for-10.
Meet James Shane, The New Steve Cram?, And Man Who Has Never Run A Mile Before www.independent.co.uk Shane seemingly came out of nowhere last week to win British nationals by 3+ seconds but has been hyped since age 15 when he ran 3:52. Crazy to think he's never run a mile.
Asafa Powell Admits He's Made Too Many Mistakes At Big Meets In Past - Aiming For Gold This Year And 100 Sub-10.0s In Career
World Junior 3,000m Steeplechase Bronze Medalist Jacob Araptany Denied Visa Into UK He would have been the 2nd-best guy in the field.
We Didn't Put This Up: Ryan Gregson Gets Named To Australian Worlds Team They factored in he's only 20 and ran 3:31 last year. Good decision. He runs the mile Saturday in London.
Angelo Taylor And Yohan Blake Added To This Weekend's Diamond League Meet LetsRun's preview of Day 1 of the last Diamond League meet before Worlds should be out by 12 noon. Check back soon.
Kara Goucher Pulls Out Of London Diamond League 5k With Hip Injury She said, "No London. Heading back to Portland to be with my therapists. Still hoping for World Championships."
UK Athletics Sticking To Their Ban On Dwain Chambers As They Won't Let Him Compete In The London DL However, they ironically asked him to do a filmed TV interview representing UKA.

Other News From The UK:
Coming Back From Injury, Former Florida State Star Hannah England Seems Stunned By Her Great 2011 Form Nonetheless, she's planning on making the World Championships final. "I'm totally surprised with how well I've been running recently. I did train hard and worked very hard in the gym and did aqua jogging and all that sort of thing, but you're never quite sure how that's going to translate on the track and luckily I pulled that off."
We 100% Disagree: Tiffany Ofili-Porter Says She's No "Plastic Brit"
We 100% Disagree: Usain Bolt: "I am serious, I believe I could be good at (soccer), I think I could compete well."
The Gouchers In The News
Janeth Jepkosgei In The News
World Champs News
Jeremy Wariner Out Of Worlds A foot injury is keeping him out, although the way he was running, he wasn't likely to medal.
Wariner's Injury Will Hurt The US 4 X 4's Chances Of Continuing Its Winning Streak Wariner was on the teams that won in 2005, 2007 & 2009.
Athletics Kenya Makes Some Last Minute Changes To Its Roster Rotterdam Marathon champ Philis Ongori Moraa is injured and will be replaced by Delhi Commonwealth Games champ Irene Jerotich Kosgei in the marathon.
Even The "Plastic" Brits Still Need That "B" Standard Former Jamaica Julian Reid won the UK Trials LJ and was 2nd in the TJ, but doesn't have the "B" standard in either event, so as of now won't go to Worlds.
Ireland's 100m Runner Trying To Join Oscar Pistorius As The 2nd Disabled Athletes Competing At World Champs Jason Smyth is a vision-impaired sprinter who has ran 10.22, which gets him the "B" standard, but is still short of the 10.18 "A" standard.
Pole Vault Olympic Champ Steve Hooker Captains Aussie Team For Worlds Other notables are Craig Mottram (5k), Jeff Riseley (800/1,500), Ben St. Lawrence (5k/10k). *Full Roster
Bulgaria's Ivet Lalova Could Be A Threat In The Daegu 100 As She's The First European To Go Under 11 Seconds In 6 Years Ran 10.96 at the Balkan Championships last month, ranks 7th in the world this year.
Random Elite News
Bureaucratic-Related News
Colombia:
Geoffrey Mutai Crushes Deriba Merga, Breaks Course Record, And Wins Renault Car At 2011 Bogota Half Marathon We still think Mutai (the Boston champ) would win the Worlds 10k if there was enough money on the line. *IAAF Recap

Bix: Silas Kipruto, Caroline Rotich Win $12,500 At Quad Cities Bix 7, Abdi 6th This is one of America's premier road races.
*Achilles Injury Kept Meb Out Of Bix
*Joan Samuelson Ran Bix
International Results
DN Galan Stockholm Diamond League *Results *Photos *Video
LRC Vivian Cheruiyot Sizzles, Shalane Flanagan Misses, Kenia Sinclair Stays Undefeated*, LaShawn Merritt Returns, Usain Bolt's 20.03 Win Leaves Some Questions, Silas K Wins Again And Much More Stockholm was the second-to-last Diamond League meet before Worlds and last for many athletes competing. Vivian Cheruiyot and Silas Kiplagat stamped their status as favorites at Worlds. Usain Bolt won by nearly half a second and we weren't that impressed. David Oliver was upset, Yelena Isinbayeva came back to form, and an Aussie became the favorites for Worlds in the long jump. The American distance runners disappointed, except for 37-year-old Magdalena Lewy Boulet, who ran a huge 50-second PR of 15:14.25 in the 5,000m.

*IAAF Recap: Vivian Cheruiyot Gets 5k NR And WL With 14:20.87
*Bolt Complains Of Back Pains On Tight Turn In Stockholm Caster Semenya runs 2:01 and says she is disappointed and worried, as she should be.
*Scientists Say Usain Bolt's Key To Success Lies Not With Foot Speed, But Foot Pressure Lets him take 41 steps in a 100m while the normal elite takes about 44.
*Yelena Isinbayeva Backs Up Her Bold Statements With A Win In Stockholm She said before the meet she was "still the best vaulter in the world" and she proved that by beating high class DL field.
*BBC Video Interview With Usain Bolt After 200m Victory
*Mitchell Watt Breaks Australian LJ Record
Injuries, Injuries
Week In Review

LRC Week That Was: American Men's Medal Chances In Daegu With less than a month until Worlds, in our weekly look at the world of track and field we look at the American men's distance medal chances in Daegu. And while our beloved Menjo won't be in Daegu, he is in the news. Plus we've got some football talk from Florida coach Will Muschamp, a Brit celebrating July 4th, and Alberto on old school and new school training.
US News
Paula Speaks On Berlin (Story Here)
Poll: Vote Online For The Bowerman Award As of now, Washington State's Jeshua Anderson is winning for the men and Texas A&M's Jessica Beard for the women.
Sounds Like A Cool Job
Steve Magness Talks About Getting His Dream Job Of Working With Alberto Salazar At Nike Not sure if Magness (who ran 4:01 in high school) still wants to break 4, but he is still running and pacing Kara Goucher and even Rupp and Farah in workouts.
LaShawn Merritt Returns
Usain Bolt Runs 20.03
Monaco Photos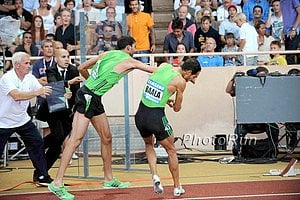 LRC Contest Recap - The Greatness Of You
LRC USA Nationals Contest Recap As usual we had a couple of ringers come out on top in our contest. Our winner is in the elite of the elite of LetsRun.com, as not only has he been to watch the World Championships and Olympic Trials, he has a @runner.org email address, and a real-life wife. Our runner-up was a state champion in high school and has started a post-collegiate group in Utah.
USAs In Review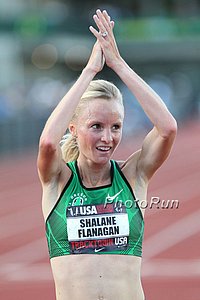 LRC 2011 USATF Women's Nationals (Distance) In Review Which event represents America's best chance for a distance medal at Worlds? It's the same event an American led the world in 2010. Still stumped? You'll have to read the article. We break down all the action, look at the very different fates of non-qualifiers Christin Wurth-Thomas and Anna Pierce, wonder if Kara Goucher can beat Shalane at Worlds, and even talk about coach Gags' commute and the reverse LetsRun.com jinx.

LRC USA Men's Nationals In Review Wejo puts Galen Rupp's 10k performance in perspective, talks about the stellar men's 5,000m, and break down all the distance action. Plus Dathan Ritzenhein, German Fernandez, Evan Jager and even Xavier Carter, Adam Nelson, and Adam Goucher just to get your attention.
A Must-Watch (We're Not Sure How We Missed This) - Sammy Wanjiru's Mom Theatens Others With A Machete 2 Weeks Ago (More Here)
Women's World XC In Photos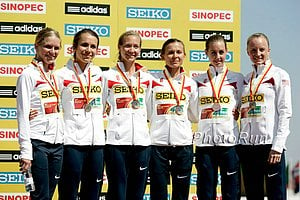 Men's World XC In Photos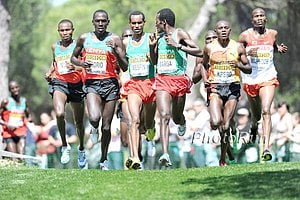 Great Deals

Universal Sports Back To Top