2015 Herculis Monaco - Monaco Diamond League

Monaco
July 17, 2015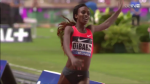 Genzebe Dibaba has done the unthinkable run 3:50.07 for 1500m to smash the world record and take a Chinese world record off the books.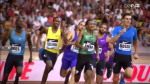 Some dude you've never heard of (Amel Tuka) ran 1:42.51, Boris Berian of the US went 1:43.34, Joe Kovacs threw a bomb in the shot, Justin Gatlin kept winning, Ghribi led a world leading parade in the steeple as Emma Coburn had another sub par race.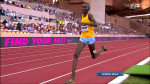 It's was the deepest men's 1500m race in history with ten of the top twelve setting lifetimes personal bests and three men running in the 3:28-range, but no one was even close to touching Kiprop.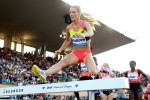 Dibaba takes on Jenny Simpson, Shannon Rowbury and Sifan Hassan while Farah faces Asbel Kiprop, Taoufik Makhlhoufi, Matthew Centrowitz and Leo Manzano. Emma Coburn tackles a strong field in the steeple, while field/sprint action includes PPP vs. Christian Taylor vs. Marquis Dendy in the TJ and Justin Gatlin in the 100.
Outside Letsrun