MB: The Official Rio Olympics Opening Ceremonies Thread –
HUGE Doping News
Must Read Head Of WADA's Investigation Into Russian Doping Absolutely Rips WADA And IOC  – Says WADA Chief Craig Reedie Never Asked Him Once About The Investigation Former DEA superstar Jack Robertson held nothing back in a Q&A with ProPublica and the BBC: "The action the IOC took has forever set a bar for how the most outrageous doping and cover up and corruption possible will be treated in the future … The people in charge are basically raping their sports and the system for self-interest. Sport is seriously broken."
Demand Change Sign The Petition Asking For Reedie's Resignation
MB: ProPublica interview with Jack Robertson – WADA and IOC tried to kill Russian doping investigation and fallout
More Doping News
Non-Olympic Distance Stuff: Joe Newton Retiring, Drew Hunter Pro Debut
Tomorrow
More News Of Note From Rio Games
Doping News: IOC Vs. WADA Tension Continues
International Distance News
American Track League Houston *Results

LRC Clayton Murphy Versus Centro Lives Up To The Hype, De Grasse Defeats Powell & Gives The Stare, Prandini Gets The Double Centro and Murphy both brought it in the 1,000m and Murphy was too good and got the win. Ajee Wilson won the 800.
LRC Sandi Morris Breaks The American Record In The Pole Vault Video.
The Latest On USADA's Investigation Into Alberto Salazar's Nike Oregon Project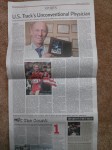 LRC Exclusive What's Going On With US Anti-Doping's Investigation Of Alberto Salazar's Nike Oregon Project? Documents And Audio From Latest Court Hearing Offer Lens Inside The Investigation USADA's attempt to compel Dr. Jeffrey Brown to testify about his treatments of several elite athletes has been met with skepticism by a Texas judge even though seven athletes themselves have given their permission.
*MB: The latest on USADA's investigation into Alberto Salazar's Nike Oregon Project

LRC Legal Analysis: 5 Takeaways From USADA's Attempts To Force The NOP's Endocrinologist To Give A Deposition A lawyer gives his thoughts on the court hearing.
NY Times: Judge Rules Against USADA Seeking To Despite Doctor Brown
The Real Winners From The Trials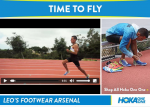 See who the kings of LetsRun.com are.
International Distance News
Multi-Event News: Meet A 25-Year-Old Cancer Survivor
More From The Weekend: Beer Mile WR Destroyed
Olympic News: Opening Ceremony Is On Friday
1st TrackTown Summer Series

LRC 2016 TrackTown Summer Series: Colby Alexander (3:34.88) Wins A Fast 1,500, Kate Grace (4:09.92) Keeps Rolling, Melissa Bishop Wins 800 (1:59.74) As Shannon Rowbury Finally Breaks 2:00 updated 3:05 am We break down the action for you at the 1st TrackTown Summer Series meet, which was the last meet held at Hayward Field before the renovations begin.
LRC Post-Race Videos Fom 2016 Track Town Summer Series 23 videos. Matt Centrowitz, Kate Grace, Melissa Bishop, David Torrence, Erik Kynard, Brittney Reese, Emma Coburn and a ton more.
Would You Break Your Marathon PR If We Offered You $200,000? What About $10,000 To Come Within 30 Seconds Per Mile Of It?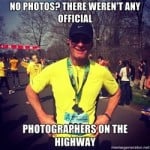 We were so confident that Mike Rossi cheated at the 2014 Lehigh Valley Marathon that we offered him $200,000 to replicate his personal best. He failed to do so and also failed to claim $10,000 if he could come within even 30 seconds per mile of his alleged marathon best.
Want a Better Running Shoe?
Beta Better Running Shoe Site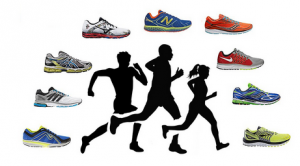 It's Time to Change How We Find Running Shoes