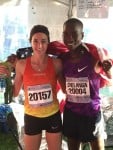 Top results. Huddle ran 51:44 to win by over a minute over Neely Spence and Alexi Pappas. Chelanga just beat out Tyler Pennel by a second while Ritz was 3rd.
*Live Blow-By-Blow Thread On Message Board
*Post-Race Interview With Molly And Sam
*Replay Of Live Internet Stream Of Race
*USATF Recap
Odds & Ends From Saturday
More Weekend Road Results
Doping News
The Real Winners At Worlds
Meet the interesting people who make up LRC and win our contests.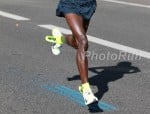 We start with talk about Alan Webb, Craig Virgin, Drew Hunter and "Tinman" before moving to the 2013 World Junior XC race with Matt McClintock, Craig Nowak and Malachy Schrobilgen. We also cater to our 40+ demographic with Meb, Deena and Sean Wade. Plus Eliud Kipchoge proves that the runner makes the shoe, not vice versa.
LRC NCAA XC Weekend Recap: Grant Fisher Doesn't Need To Redshirt, The Boise State Women Are For Real And The NCAA 1,500 Champs Struggle
Brojos And LRC Get Some Praise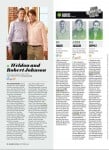 LRC LetsRun.com Founders Robert And Weldon Johnson Named As Two Of "The 50 Most Influential People In Running" By Runner's World LRC's founders Robert Johnson and Weldon Johnson (Brojos) are among the 50 most influential people in running according to Runner's World thanks to you. RW had high praise for the LRC audience, saying the Brojos are the "masterminds behind perhaps the most engaged online community of runners."
*MB: The 50 Most Influential People in Running – wejo and rojo made the list!