LRC Meet The New York City 5th Grade Teacher Who Also Is The Coach Of An Olympic Medallist
NYC Half On March 17th
Q&A With Dathan Ritzenhein Ahead Of NYC Half On doing a half instead of World XC: "I wanted to do something that I would be excited for, people would care about. Right now, the half marathon is this rocking distance that people love."
NCAA Stuff
This Weekend: Three Big Japan Races On Sunday: Lake Biwa Mainichi Marathon Will Help Choose Last World Champs Spots The international field at Lake Biwa includes 2:05:13 man Vincent Kipruto, 30k WR holder Peter Kirui and 2012 Houston Marathon winner Tariku Jufar. Also Sunday are the National University Men's Half Marathon Championships and Yuki Kawauchi leading the field at the Tamana Half Marathon.
Milers In The News
LRC Meet Jacob Burcham: West Virginia's 4:02 High Schooler Wants To Go Sub-4 This Spring Joel Wolpert has produced a short film on the WV star, who while certainly very talented, is far from obsessed with running. Burcham, "I used to think of myself as a football player all of the time. I still kind of do in my head."

Nick Willis Going For WChamps Qualifying Time Of 3:35.00 On Thursday Night
Distance News
News From Kenya
Jessica Ennis Is Prepared To Pay Her Coach Toni Minichiello's Wages We've never understood why agents get a ton of cash from runners but their coaches get often zero.
More From The Weekend
Under Armour Suing To Stop Nike's Use Of "I Will" Slogan
European Indoor Champs Are This Weekend
LRC Farah Outkicks Gebremariam, Meseret Defar Over Shalane Flanagan, Kara Goucher Way Back Meseret Defar's second half marathon was much like her first one, a win (1:07:25) over Shalane Flanagan (1:08:31). Mo Farah doesn't lose and he found a way to beat Gebre Gebremariam 1:00:59 to 1:01:00.
*On The Boards: Cool Race Blow by Blow

*Mo Farah's 1:00:59 Is A New British Record This is actually slower than the 60:23 he ran in his debut at NYC, but NYC is not a record-eligible course.
*IAAF Recap Farah said he had a brief side stitch at the ninth mile which might have had to do with drinking too much water.
*Pre-Race Article On Mo Farah
*Farah Says Running The First Half Of The London Marathon Isn't About The Money
Previous Conference Champs Coverage
Stockholm Meet *Results
LRC Friday Tidbits From Stockholm: Update On Galen Rupp's Record, Plus Dibaba News We've got splits for Galen Rupp's last 600m, plus news that Genzebe Dibaba is not now coached by Jama Aden, the coach to Taoufik Makhloufi, who has strong USA ties.
On The Boards: Jama Aden Coaching Philosophy


LRC Galen Rupp 7:30.16 American Record! Aregawi Just Misses 1,500m World Record Galen Rupp's tremendous 2013 continued with his finest performance yet. Not only did he get the American record, but perhaps most importantly he got his first European win of note. The other big news was new Swedish citizen, Abeba Aregawi, just missing the world record by .12 in the women's 1,500m. In other action, Genzebe Dibaba blitzed an 8:26.57, Mohammed Aman ran a world leader in the 800m, and Matt Centrowitz came up well short of the American 1,000m record. Flash recap.
*IAAF Recap: Olympic Silver Medallist Yarisley Silva Breaks Her Own Cuban Record And Sets World Lead In PV With 4.71m Shelly-Ann Fraser-Pryce set a PR in her 2nd-ever 60m to win with 7.04.
*Pre-Race Interview With Rupp

On The Boards: *Rupp 7:30.18!!! *GALEN RUPP NEW 3000 AR 7:30.18 *STOCKHOLM MEET updates! *Galen Rupp Will NOT Break U.S. 3000m Record In Stockholm
US Distance News
News From Kenya
LRC: Records Galore At 2013 Millrose Games: Lagat, Mary Cain, 2 X 600, Chris O'Hare Mary Cain started the record-setting night in the women's mile and it continued all night after that until Chris O'Hare set a collegiate record in 4th place in the Wanamaker Mile. In between, Bernard Lagat barely got back his 2 mile record, unheralded Erik Sowinski upset Duane Solomon AND Nick Symmonds to set the American record in the 600, and Alysia Montano crushed the field and the AR in the 600.
*IAAF Recap
Daring To Ask The PED Question
A Must Read: Daring To Ask The PED Question: "If everyone is secretly suspicious of so many athletic achievements, why aren't we talking about it?" In our last Week That Was, we said, "There are two types of runners - those that either 'get' letsrun.com or don't." Well, sports writer Bill Simmons might not be talking about running, but he definitely "gets" LRC as he explains why questioning today's professional athletic performances in is not only okay, but has become part of sports. As he says, "There is no such thing as 'the benefit of the doubt' anymore. Not in sports. Too many people took advantage. All the benefits are gone." It is for this reason that we allow threads like this one to exist: MB: Solomon suddenly world class and Rupp soloing 3.50 indoor miles - Come on Letsun, ask the questions!
LRC Photo Gallery


LRC Chris Derrick!?! - National Champion! link fixed The wait is over. Arguably the greatest American collegiate distance runner not to win an NCAA title, Derrick pulled away from Dathan Ritzenhein and Matt Tegenkamp to win his first national title in his first race as a sponsored pro. It was a good day for Jerry Schumacher's crew as they had 3 of the top 4 in the men's race plus Shalane Flanagan winning the women's.


LRC Shalane Flanagan Wins 2013 Women's US Cross-Country Championships Flanagan was the class of the field (World XC bronze in 2011), but Olympian Kim Conley put up a brave fight. Afterwards, Flanagan said she will not run World XC as she prepares for the Boston marathon.

Jr. Races: *LRC 2013 Jr. Girls Results - William & Mary's Emily Stites Dominates
*LRC 2013 Jr. Boys Results - Ok. State's Craig Nowak Wins
*USATF Athlete Quotes
A MUST Read - One Of The Greatest Races Ever Run - The US Women's Version Of The Billy Mills 10,000 Win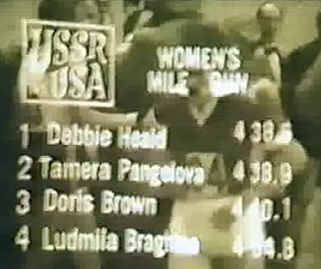 RWorld Re-Introduces The World To Debbie Heald, Who 40 Years Ago Incredibly Ran The US HS Indoor Mile Record Of 4:38.5 Steve Friedman's piece on Heald is moving to say the least. Heald, whose father had committed suicide, who had been molested and who was always battling injury (13 different running-related surgeries), somehow at the US vs. USSR meet at age 16 in 1972 beat the greatest runners in the world, including the indoor 1,500 record holder and that year's eventual Olympic 1,500 champion, by running an a 8.5-second PR of 4:38.5. She came from way back to win thanks to a ferocious kick and she was known for having no kick. Her life since then has been full of struggles with schizophrenia but her HS indoor record still stands.
MB: Debbie Heald article in RW
LRC TWTW Part II: A Look Back At The 2013 NCAA Indoor Track And Field Conference Championships In part II of our weekly recap, Arkansas' Chris Bucknam gets praise, the nation's longest winning streak is snapped, we talk about the arbitrariness of victory and Mississippi State's one-woman track team, and introduce you to Nick Rivera, a freshman at Texas Tech who hasn't broken 1:52.03 this year but is a Big 12 champ. Plus props for the Virginia Tech and Washington State men, Betsy Saina, Abbey D'Agostino and Johns Hopkins in the D3 ranks.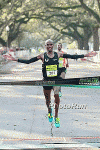 LRC TWTW Part I: Galen Rupp Runs 7:30, Japan Over US At The Marathon, New Orleans, Chris O'Hare, Dennis Kimetto And More We span the globe from New Orleans to Tokyo to Stockholm to give you some perspective on our sport. From analyzing Galen Rupp's incredible 7:30.16 to the awkward interview of the week, we've got it covered.
Interesting International News
Jonathan Vaughters, Travis Tygart, Floyd Landis Doing Anti-Doping Seminar At Yale Law School On Thursday
Drake Relays Moves Marquee Events To Friday Night From Saturday Afternoon And Will Offer $500,000 In Prize Money
It Pays To Dope: Bloomberg News: Lance Armstrong Made More Than $218 Million In A Career He Later Told Oprah Winfrey Was "One Big Lie."
Sprint News
Top Weekend HS Action
Full Brooks PR Recap: Erin Finn Wins 2-Mile In 10:08 As Bernie Montoya Took A Competitive Boys Race In 8:54 One of the highlights was the boys 800, which was won by defending champion Tyler Smith, who led wire-to-wire in a new MR 1:50.88. Smith said, "Nobody likes to lead it. Everyone wants the win, and I thought it was going to be tactical, but it's my last year and I wanted the record but I didn't really know what I was going to do until I got on the track. Once I stepped on the track I decided, 'Screw this, I'm just going to run it by myself. I can do 1:50.'"
Impressive: Felecia Majors Scores The Most Points Ever In The History Of The Virginia High School State Champs As She Scores 49 Points Over 6 Individual Events She single-handedly won her team the state team title as she helped add another three points by anchoring their 6th-place 4 x 4 with a 56-second split. She also won the pole vault and long jump, was 2nd in the triple jump, 500, and 300, and 4th in the high jump.
Salazar's Prodigies
Irish Times: "Doping Casts Long Shadow Over Sport - Especially Track And Field" Referring to drug busts and Oscar P, the author said, "Athletics has a crap hand right now in terms of public perception, but changing that perception depends fundamentally on how that hand is played."
Study Says Taking Extra Vitamin D & Calcium Supplements Might Not Lower Your Risk Of Getting Fractures "There is inadequate evidence to determine the effect of combined Vitamin D and Calcium supplementation on the incidence of fractures."
Other Weekend Action: Bolt And Blake Race Again
International Stuff
Dathan Ritzenhein Blogs About Why He Decided On The Chicago Marathon So Early And How He Will Structure His Year With That In Mind He gives some good coaching advice, saying, "I think for the majority of the season you should never be too far away from racing any one distance."
Two Big Doping Developments
LRC Analysis: The World Marathon Majors Introduce Tougher Anti-Doping Penalties - What Does It Mean? In our minds, the move is a nice symbolic step, but now it's key that the Shoe Companies Need To Follow Suit ASAP.
*Paula Radcliffe Praises New London Marathon Doping Penalties
*AP Article On Increased Anti-Doping Penalties *Athletics Weekly: World Marathon Majors Gets Tougher On Doping Cheats

NY Times: Government Joins Floyd Landis' Federal Whistleblower Suit Against Armstrong link fixed "In today's economic climate, the U.S. Postal Service is simply not in a position to allow Lance Armstrong or any of the other defendants to walk away with the tens of millions of dollars they illegitimately procured." - Ronald C. Machen Jr., US attorney for the District of Columbia.
*Unreal: Lance's Lawyers Respond - We Don't Care That We Defrauded The Public - It Actually Helped The USPS The sponsorship contract expressly prohibited the use of performance-enhancing drugs and was worth about $31 million, but the lawyers are trying to claim that yes, he doped but it generated $100 million worth of publicity.
*WADA Supports The Decision
Women In The News
Three Kenyans, Including 2:05 Marathoner Erupe Loyana, Get Drug Suspensions Well, at least the people who say Kenyans wouldn't use drugs can now be quiet. Every country, including America, has people who would dope. We're still waiting for a big name to fall (not sure what Wejo was thinking - 58:46 half marathoner M. Kisorio was busted last year).
*Discuss: Three Kenyans Busted For Doping
Oscar P Updates From Thursday: Nike Cuts Ties
Other Upcoming Races
Road Racing News
Bolt/Blake/Powell Opened Up On Saturday *Results
LRC Photo Gallery


Men's 3k: LRC Galen Rupp Is Defeated As Hagos Gebrhiwet Sets New World Junior 3,000 Record Of 7:32.87


Women's 2-Mile: LRC Mary Cain Runs 9:38.68 For 2 Miles - The Greatest Distance Performance In US HS Girls History Tirunesh Dibaba was way ahead of the field as she won in 9:13.17.

LRC The Rest Of The 2013 New Balance Indoor Grand Prix - Centro, Lakhouad And Wright Win As Suhr Takes Crack At AR
Run, Recover, Run More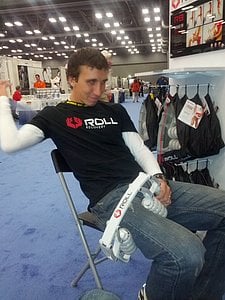 LRC Runners Recover Better And Hopefully Stay Injury Free With These Two Products From The 2012 Running Event Wejo talks about some of the injury prevention products he saw at the The Running Event, which include better methods for massage, icing, and compression.
The Running Event Is In The Books *Photos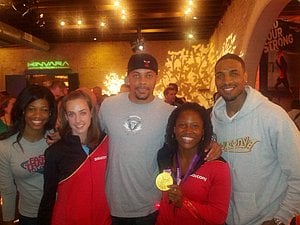 LRC The 2012 Running Event Is In The Books: Five Takeaways On The Industry Shark Tank's Daymond John Speaks The trade show for specialty running shops was last week in Austin, Texas and LRC's Wejo was there plus Ryan Hall, Meb Keflezighi, and most of Saucony's top athletes. The running industry should be renamed the "how to not get injured" industry. Some take-aways from the convention.
*Press Release: The Running Event 2012 Attracts 2,100 To Austin
Rest In Peace Will Steele - aka "The Cancer Guy"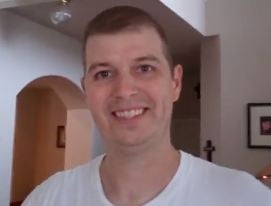 LRC Celebrating The Life Of "The Cancer Guy" Will Steele Will Steele was running 18-minute miles last year. And never has there been a more inspirational runner on LetsRun.com. We pay our respects to this great man who contributed so much to the LetsRun.com community and lost his battle with cancer one month ago on Christmas eve.
Jerry Schumacher's Group
Latest Oscar P News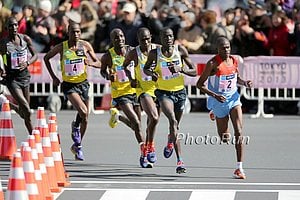 Oscar P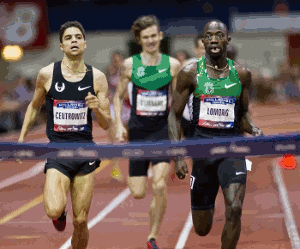 Our Weekly Recap
TWTW The 2013 Millrose Games, The 2013 London Marathon And Can The USA Win World Cross-Country? This week, we praise Mary Cain for her great tactics, give props to the amazing collegiate milers, including the unheralded Ryan Hill, talk about Bumbalough over Jager (again), tell you that Centro does get tired, wonder if it's time to panic for Robby Andrews, and tell you that the performance of the weekend came from Alyisa Montaño. We then start to salivate as to how incredible the 2013 Virgin London Marathon is going to be and ask the unthinkable - can the US beat Kenya at World Cross-Country? Plus will Marta Dominguez ever be busted for being a doper? And google kills off Mary Cain.
Usain Bolt Does The Harlem Shake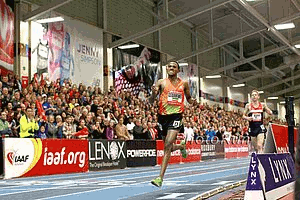 Ryan Hall Speaks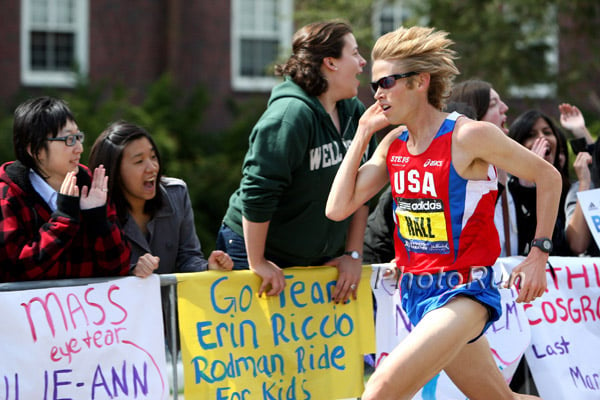 LRC Ryan Hall Talks About Cam Levins' 190-Mile Weeks And Is Impressed Hall: "It's working for him. My hat's off to him. He inspires me. That's why I started following him on Twitter. I feel like I'm training hard and I'm not doing nearly that kind of training."
LRC Ryan Hall Talks About His Running Shoes Hall says he has different shoes for every speed he runs and that he has an "unhealthy attachment" to the Asics Gel Hyper Speed.
Beautiful People: NCAA Banquet Photos (Click On Photo)
NCAA Cross Country Photos