The 2018 LetsRun.com Awards: Meet Our Athletes Of The Year, The Breakout Performers of The Year, And A Whole Lot More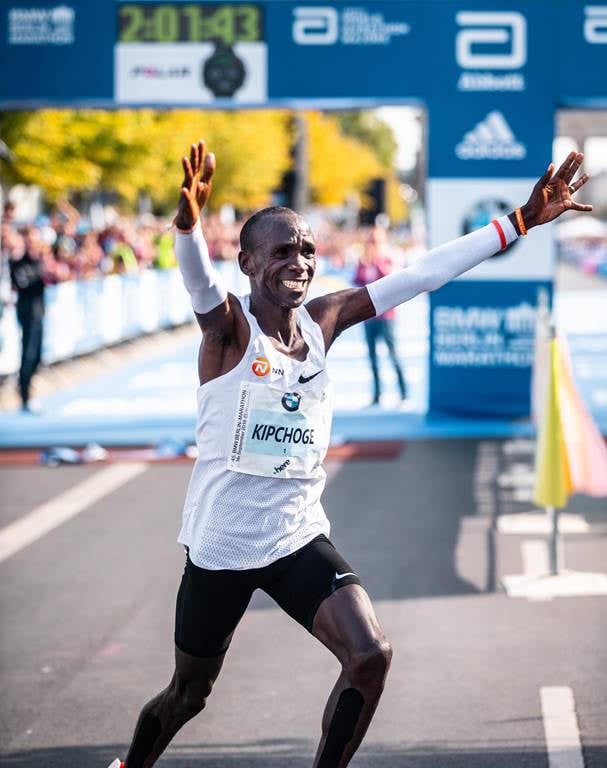 December 17, 2018 to December 31, 2018
By LetsRun.com
January 2, 2019

2018 was quite a year for distance running fans.
The year had a little of everything, including a guy splitting 13:01 in the midst of winning the World Half Marathon Championships, two huge upsets at the 2018 Boston Marathon, a 2:01:39 marathon, and six sub-2:19 runs in the women's marathon.
Article continues below player
Feats like those inspired us to take a look back and recount both the highs and the lows as it's easy to forget what has happened in the year as a whole when we are normally so focused on each day. Without further ado, the 2018 LetsRun.com Awards.
Previous: 2017 LetsRun.com Awards *2015:A Look Back at 2015: Tsepo Mathibelle is My Athlete of Year, Evan Jager's 8:00:45 Is My Race of Year, Plus My Unknown Person Of Year and One Regret *The Year Of Doping And Corruption, No One Is Too Big To Fall, Domination By Stars On The Men's Side And New Faces On The Women's
Men's Runner of the Year: Eliud Kipchoge
Eliud Kipchoge had a season for the ages in 2018, racking up his eighth and ninth straight marathon wins, first winning London in 2:04:17 before lowering the world record by 78 seconds to a ridiculous 2:01:39 in Berlin.
As time goes on, world records are supposed to be harder and harder to break, yet Kipchoge's shattering of the marathon world record by 78 seconds was the largest drop in 51 years, since Derek Clayton lowered it from 2:12:00 to 2:09:37 in 1967.
Kipchoge's splits — 61:06 for the first half, a ridiculous 60:33 for his second half — sound made up. But they were real, and they were spectacular — as was Kipchoge himself.

Women's Runner of the Year: Caster Semenya
Caster Semenya excelled at three distances in 2018 — she was brilliant in the 400 and 1500 in addition to extending her unbeaten streak in the 800 to three years — and that got her the nod over steeplechase world record holder Beatrice Chepkoech.
Coming into the year, Semenya had pbs of 50.40, 1:55.16 and 4:01.99 and now her PBs stand at 49.62 (NR), 1:54.25 (NR) and 3:59.92 (NR). Along the way, she won Commonwealth titles at 800 and 1500 (in the 1500, she actually beat Chepkoech, who took silver), African titles at 400 and 800, and broke 1:55 three times, something she'd never done once before. It was the greatest season by a women's 800 runner in 10 years, since Pamela Jelimo broke 1:55 four times and won Olympic gold in 2008. Semenya remained undefeated at 800 since the end of 2015, which is the year the IAAF decided to suspend its hyperandrogenism guidelines.
Some of you might be surprised that Semenya is our women's runner of the year. We at LetsRun.com are unanimous in our belief that Semenya shouldn't be allowed to compete professionally against women, as we think hyperandrogenic women like her (Semenya is believed to have internal testes) have an unfair advantage. But our beef with Semenya isn't personal. We greatly admire that Semenya went for broke this year, in what may have been her final year on the circuit. She's in a very difficult situation and made the best of it. A lot of people could learn from her example.

Chepkoech redefined excellence in the women's steeplechase in 2018. Coming into the year, ignoring doper Ruth Jebet, the sub-9 barrier had been broken a grand total of three times in history (Celliphine Chespol's 8:58.78 in 2017, Gulnara Galkina's 8:58.81 in 2008 and Chepkoech's 8:59.84 in 2017). Chepkoech broke 9:00 four times in 2018 — in four consecutive races — including her startling 8:44.32 world record in Monaco. Yes, you read that right: 8:44.
No other track woman set a world record in 2018, so you could easily say Chepkoech is the athlete of the year and we would understand. But Semenya excelled at three different distances and even beat Chepkoech at 1500 for the Commonwealth gold (by a whopping 2.3 seconds) so Semenya gets the nod for us.
U.S. Men's Runner of the Year: Paul Chelimo
Chelimo was utterly dominant domestically as he won three US titles on the year (indoor 1500/3000, outdoor 5000) and never finished behind an American in any of the 17 races where he recorded a finish (ignoring his DQ at World Indoors).
He was also the only American distance man to win a Diamond League race as he picked up the biggest win of his career at the London Diamond League, claiming the 5000 over the likes of Yomif Kejelcha, Hagos Gebrhiwet, Birhanu Balew, and Muktar Edris — four of the top six men in the world in our 3k/5k rankings this year. Then he finished off the year by becoming the seventh American to break 13:00 in Brussels, where he ran 12:57 in the DL final, and won the Continental Cup.
The Brooks Beasts' Drew Windle was the only American man to medal in a mid-d or distance event at World Indoors, but he had a horrific outdoor season.
US Women's Runner of the Year: Shelby Houlihan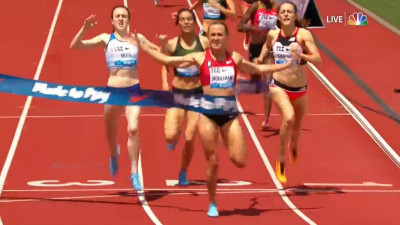 At the start of the year, Shelby Houlihan wasn't ranked in the top 10 in US history in the 5000 (15:00.37) or 1500 (4:03.39). Now, she is the American record holder at 5000 (14:34.45) and #4 all-time at 1500 (3:57.34). Along the way, she won four US titles (indoors at 1500 and 3000, outdoors at 1500 and 5000), finished 4th at World Indoors in the 1500 and 5th in the 3000, and won the 1500 at the Pre Classic and Lausanne Diamond League before finishing second in the DL final.
Houlihan produced one of the greatest seasons in US distance running history and was an easy pick for US runner of the year.
Men's Breakout Performance of the Year: Abraham Kiptum's Half Marathon WR
Coming into the year, Abraham Kiptum had PBs of 59:36 and 2:05:26 but to most he was an unknown Kenyan — the third placer at the Amsterdam Marathon is hardly a household name. Now Kiptum, 29, is a bit of a brand name as he's the half marathon world record holder thanks to the 58:18 he ran in Valencia on October 28.
Kiptum (who had previously lowered his pb to 59:09 in mid-September) ended Zersenay Tadese's eight-year run as the half marathon world record holder. Here's a little-known fact: dating back to 1960 (when the Association of Road Racing Statisticians first recognized the half marathon world record), Tadese had the longest run as the half marathon world record holder, according to Wikipedia.
Women's Breakout Performance of the Year: Shelby Houlihan's 3:59.06 win at the Pre Classic

After a decorated collegiate career at Arizona State, which included an NCAA 1500 title in 2014, Houlihan began her pro career by making the Olympic and World Championship finals in the 5000 in 2016 and 2017. That being said, she was a total nonfactor on the world stage as she finished more than 23 seconds away from the medals in both finals and her 5000 PB was over 15:00.
At World Indoors this year, Houlihan moved up to 4th in the 1500 but that place was misleading as she was still a long away from a medal — 4.67 seconds away from the bronze.
However, Houlihan's role as a supporting cast member on the world stage changed in an instant at the Pre Classic. With many of the world's best lined up on the start line, Houlihan started the race with the 12th-fastest PB (4:03.39) in the 13-person field but ended it as the winner as she chopped 4.33 seconds of her pb to win in 3:59.06.

Houlihan was instantly a major player on the world stage. The rest of the year she'd prove that as she'd lower her 1500 pb to 3:57.34 and finish third in our world rankings.
Most Improved US Runner: Ce'Aira Brown
During her collegiate career at Hampton that ended in 2016, Ce'Aira Brown made only one NCAA final (7th in the 2016 NCAA Indoors). During her first year as a pro for the HOKA One One NJ*NY Track Club in 2017, Brown she lowered her pb to 2:00.84, but failed to make the US final.
This year, making US finals became the norm for Brown as she was 4th indoors and 3rd outdoors. Along the way, she lowered her PB by nearly three full seconds as she ran 1:58.01 in Sweden. She also lowered her 1500 pb by more than 18 seconds — from 4:27.89 to 4:09.44.
In two years with HOKA NJ*NY, Brown has gone from someone who has to get lucky to make an NCAA or US final to someone whom we could see medalling on the global stage. If that sounds like hyperbole, please realize that Brown's pb is just .10 slower than that of 2013 World Champs silver medalist Brenda Martinez.
If the IAAF's new rules on hyperandrogenism stick, then runners like Brown have a real shot at medalling.
One certainly could argue that Shelby Houlihan deserves the most improved title over Brown, but we're not giving Houlihan another award. Last year, we made up a rule that no athlete could win more than one of our awards and Houlihan has already broken that rule by winning two so three is way too many.
Upset of the Year: Japan's Yuki Kawauchi wins the Boston Marathon
If we told you at the beginning of the year that a man would win the Boston Marathon just 22 days after running a half marathon in a Panda Suit, you wouldn't have believed us.
If we told you at the beginning of the year that a man with a 2:08:18 pb who had broken 2:10 once in his last 14 marathons would win the Boston Marathon, you wouldn't have believed us.
Yet that's exactly what happened as Kawauchi won Boston.

More: The People's Marathoner Yuki Kawauchi Wins the 2018 Boston Marathon
*Japan Running News Has The Inside Story On How Yuki Kawauchi Shocked The World By Winning The Boston Marathon
*MB: Holy crap. Yuki Kawauchi had 1 plan for Boston – To break Galen Rupp. That's why he went out in 4:37!!
Men's Race of the Year: Conseslus Kipruto wins the Diamond League steeple title with one shoe
Picking a men's race of the year wasn't easy. There were a lot of great races this year, including the Dubai Marathon (six guys kicking together in final straight, all finishing at 2:04:15 or faster), the DL 5k final in Brussels (three guys under 12:50, eight under 13:00), the NYC Marathon (three guys kicking FTW in Central Park, three of the four fastest times in race history), and the
NCAA XC champs (nine guys still together with 400 to go, with Wisconsin's Morgan McDonald winning on his home course in the snow), but there was no better or more exciting race than Kipruto's win in the men's DL steeple final in Zürich.
As the racers made the turn onto the homestretch after the first water jump, Kipruto's left shoe came loose. Many might have dropped out, but Kipruto merely kicked the shoe off and kept racing. In the end, he earned a mesmerizing come-from-behind-victory over world leader Soufiane El Bakkali in the final meters.
Words don't do this race justice, so watch highlights from it yourself.
If you aren't sure that this race was the race of the year, then watch another video. Here is how the athletes preparing for the other DL final in Brussels reacted to watching Kipruto win:
SCENES IN BRUSSELS!

Did y'all see that 3000 steeplechase finish?!?! With only one spike!!!@Paulchelimo ?#DLFinal pic.twitter.com/mqiCYAScuf

— SPIKES (@spikesmag) August 30, 2018
More: Conseslus Kipruto Unleashes Furious Kick to Win 2018 Diamond League Steeplechase Final with One Shoe!
Women's Race of the Year: USC comes from behind to win women's 4×400 and NCAA outdoor team title
The final race of the final major meet before 99-year-old Hayward Field was torn down was amazing. If USC won the women's 4×400, they would be the team champs for the first time in 17 years. If they didn't, Georgia would win — the first outdoor women's title in program history after coming 1.8 points short a year ago.
After front-loading its squad with NCAA third-placer Brionna Thomas on the second leg, Purdue ran out to a big lead by the final exchange, and USC didn't help itself by botching the final exchange, costing them valuable fractions of a second.
Entering the home straight, even the announcers declared USC dead, but Kendall Ellis came from WAY back to win thanks to a 50.05 split.
Watch it for yourself:
You gotta see this! #ncaaTF pic.twitter.com/vT2sSrKkIR

— NCAA Track & Field (@NCAATrackField) June 10, 2018
More: USC Women Bring the Curtain Down on Hayward Field By Clinching the National Title in Dramatic 4×400 Relay
17-Year-Old of the Year: Jakob Ingebrigtsen
For most athletes, running PRs of 3:31 (1500) and 3:52 (mile) and claiming European titles in the 1500 and 5000 meters would constitute a fine career. Norway's Jakob Ingebrigtsen achieved all that in the span of three months last summer — at the age of 17.
If Ingebrigtsen was American, we're pretty sure the message boards would have imploded by now. Imagine a US high schooler smoking top pros Paul Chelimo and Matthew Centrowitz in the home straight of a 1500. Or running a full second faster than Alan Webb did at the 2001 Pre Classic despite being eight months younger than Webb was at the time. Ingebrigtsen's 3:31.18 in Monaco would have made him the fourth-fastest American of the decade — only Centro, Leo Manzano, and Andrew Wheating have gone faster.
The true mark of a teen phenom is that you're not just comparing them to other athletes their age — you're comparing them to the best in their sport, period. And the fact that Ingebrigtsen swept the 1500/5k at Euros — the first time anyone had ever pulled that off in the meet's 84-year history — and finished #4 in our 1500/mile world rankings showed that he's one of the best runners in the world right now, period.
But amazingly, if everyone in the family is healthy, we still don't think he's the best athlete in the family. It can't be forgotten that older brother Filip won the bronze at Worlds last year and also beat Jakob by 1.17 seconds at Monaco this year before injury ruined his chances for European glory.
Best Day of the Year: September 16
If Eliud Kipchoge running 2:01:39 for the marathon wasn't enough to make September 16, 2018, the day of the year, then France's Kevin Mayer finishing off of his 9126-point world record in the decathlon a few hours later certainly pushed it over the top.
Double of the Year: Edward Cheserek's 3:49/7:38 in Boston
Cheserek's 3:49.44 mile at Boston University on February 9 was crazy enough — it was the second-fastest time ever run indoors, behind only Hicham El Guerrouj's 3:48.45 world record.
But Cheserek wasn't done. Less than 24 hours later, he made the short cross-town trip to the Reggie Lewis Center, where he made mincemeat out of a 3,000m field that included Olympic medalists Hagos Gebrhiwet and Dejen Gebremeskel, winning by over three seconds in 7:38.
"It was a good weekend," Cheserek deadpanned after completing the double. "Not bad for me…I did okay in the mile."
City of the Year: Valencia, Spain
In 2018, Valencia became known as the place to run fast for the 13.1- or 26.2-mile distance. In March, Valencia hosted a spectacular World Half Marathon Championships where Geoffrey Kamworor split a 13:01 5k en route to the men's victory and Netsanet Gudeta set a women's-only world record of 66:11. Then Valencia was the site of an open world record when Abraham Kiptum ran 58:18 in October at the Trinidad Alfonso Valencia Half Marathon. If that wasn't enough, in early December, for only the second time in history, eight men broke 2:06:30 in the same marathon at the Trinidad Alfonso Valencia Marathon as Spanish all-comers records were set in both the men's (2:04:31, Leul Gebrselassie Aleme) and women's (Ashete Bekere Dido, 2:21:14) races.
If those performances weren't amazing enough, the backdrop only adds to it as the race courses in Valencia are beautiful.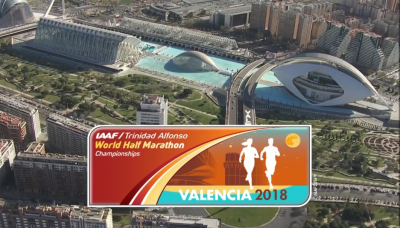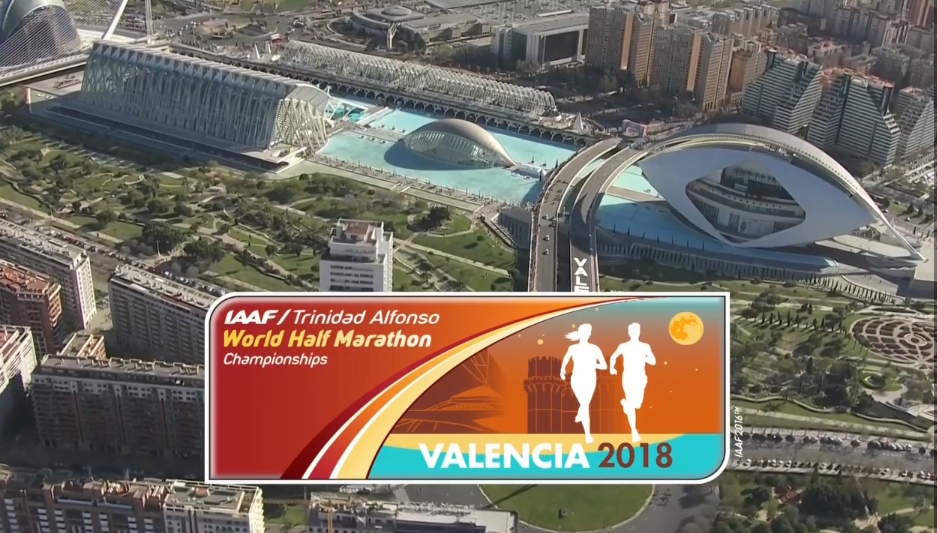 Travesty of the Year: World Indoors DQs/DNSs
The fields at World Indoors are already watered down enough for a "World" Championship as plenty of the sport's biggest stars have no qualms about skipping the event — Usain Bolt and David Rudisha, never competed at one. But we got to see even fewer stars compete than usual in 2018.
The first casualties came in the days before the meet as reigning Olympic/World champion hurdler Omar McLeod of Jamaica and 800 star Emmanuel Korir of Kenya could not even make it into the UK because both lacked visas (this despite both men are from Commonwealth countries and both men competed at the World outdoor champs in London just seven months earlier).
But once the meet started, things got even crazier as there were a string of high-profile DQs for lane violations, including Americans Donavan Brazier, Paul Chelimo, and Shadrack Kipchirchir. No event was hit harder than the 400 meters, which saw a total of 13 DQs between the men's and women's events — including an entire heat in the prelims and the gold and silver medalists in the final on the men's side.
We know the rules are in place so that athletes don't gain an unfair advantage, and the officials can't really be faulted for doing their jobs (though somehow Mo Farah's lane violation on the final lap at 2017 Worlds was allowed to slide). But it made for a disjointed meet where no one was quite sure of the results even after the race was over and Drew Windle had to wait 87 minutes to find out whether he medalled in the 800 or not (he did). We came up with some potential fixes here.
Comeback Performance of the Year: Gwen Jorgensen runs 15:15 less than six months after giving birth
On February 10, 2018, less than six months after giving birth, Gwen Jorgensen ran a lifetime pb of 15:15.64 for the 5000 on the oversized indoor track in Seattle. That's incredibly impressive.
After her 15:15 run, the running world was abuzz with talk about the Olympic triathlon champion Jorgensen — imagine what she will do once she gets a full training block in behind her.
The only problem is that unfortunately, just eight months later in Chicago, Jorgensen only ran 2:36:23 in her first serious marathon. A 2:41 marathoner (her PR from her "debut" in NYC in 2016) running 2:36 less than 14 months after giving birth is nothing to sneeze at. But let's face it, running 2:36 a full training cycle after a 15:15 5000 is disappointing, particularly for someone whose goal is Olympic marathon gold in 2020.
Doping Bust of the Year: Asbel Kiprop
Whenever you amass a resume like Asbel Kiprop's — three world titles and an Olympic title at 1500 meters, a PR of 3:26.69 that is good for #3 all-time — there are going to be some people who assume that it is too good to be true. When we asked LRC nation in 2014 about whether they thought the sport's top stars were "clean or dirty," 26.8% of you said you thought Kiprop was dirty.
So while we were not naive enough to be shocked by the news, which broke in May, that Kiprop had been busted for EPO, a feeling of disappointment still permeated throughout LRC HQ. Kiprop was one of those athletes who was mesmerizing to watch, his long, spindly legs allowing him to gobble up ground seemingly effortlessly. At his peak, in 2015, tactics became irrelevant. Kiprop would toy with Diamond League fields or spot his opponents massive leads only to blow them all away after finding the space to open up his long, loping stride.
As Kiprop dazzled in stadiums in Daegu, Moscow, and Beijing, we watched with the same cautious optimism with which we regarded Usain Bolt. Call it "The Prayer of the Genetic Outlier" — someone who looks so different from their competitors that maybe, just maybe, their dominance was genuine. We can't know for sure if he's clean. But if someone was to run that fast clean, he would look like that. In the case of Kiprop, that optimism now seems misplaced.
As anyone with a Twitter account knows, Kiprop has been steadfastly protesting his innocence, claiming that the EPO found in his sample was there due to sabotage, but he remains provisionally suspended. Should that suspension be upheld, he wouldn't be eligible to return until 2022.
Talk about this article on our fan forum / messageboard. MB: The 2018 LetsRun.com Awards are out. DId your favorite runner make the cut?
---
Previous: 2017 LetsRun.com Awards *2015:A Look Back at 2015: Tsepo Mathibelle is My Athlete of Year, Evan Jager's 8:00:45 Is My Race of Year, Plus My Unknown Person Of Year and One Regret *The Year Of Doping And Corruption, No One Is Too Big To Fall, Domination By Stars On The Men's Side And New Faces On The Women's