2018 LRC World & US Rankings, M 3K/5K: Yomif Kejelcha Edges Selemon Barega For World #1 Honors; Paul Chelimo Is US #1 (Again)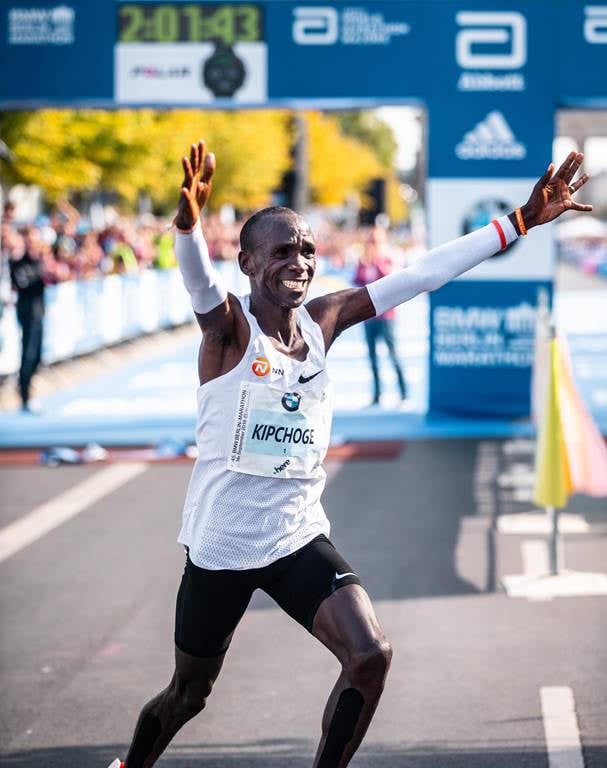 December 17, 2018 to December 31, 2018
By LetsRun.com
December 26, 2018
As 2018 draws to a close, it's once again time to publish the fifth annual LetsRun.com world and US rankings. From now until the end of the year, we'll be ranking the top 10 men and women in the world (plus the top five Americans) in the 800, 1500/mile, 3000 steeplechase, 3,000/5,000, and marathon.
Since these rankings are obviously subjective, we'll lay out the criteria we're using for them:
An emphasis on performance in big races. Obviously there was no global outdoor championship in 2018, but meets like the Diamond League finals, World Indoors and, in the case of the US rankings, USATF Championships, will factor heavily in the rankings. Performance in regular-season Diamond League meets is also an important factor.
Season-best times matter, and if an athlete has a bunch of fast performances, they're more likely to be ranked highly.
Runners who specialized in one event will be considered for other events but can be penalized in the rankings for not running enough races.
Indoor races will be considered and can help an athlete's ranking.
Article continues below player
LRC 2017 men's 3k/5k rankings * LRC All 2018 Year-End Rankings * LRC 2018 World Indoors 3000 Recap Yomif Kejelcha Defends His 3000m World Title With Ease
Men's 3,000/5,000 World Rankings
1. Yomif Kejelcha • Ethiopia • 21 years old • 7:28.00/12:46.79 sbs (#1/#3) • World Indoor champion
DL results: DQ Lausanne, 1st Rabat, 3rd London, 3rd Brussels (DL final)
2. Selemon Barega • Ethiopia • 18 years old • 7:36.64i/12:43.02 sbs • Diamond League champion • World Indoor silver • 4th at African champs • 4th at World U20s
DL results: 1st Pre (non-DL), 1st Stockholm, 2nd Lausanne, 1st Brussels (DL final)
You can make the case for either Kejelcha or his countryman Selemon Barega as World #1 this year, but we're going with Kejelcha, who won the only global title on offer in 2018 and did so in commanding fashion, running a fabulous 2:22.70 final 1000 to beat runner-up Barega by over a second at World Indoors. Outdoors, he also clocked a world leader of 7:28.00 in the 3k — the globe's fastest time in seven years. Kejelcha only won one Diamond League to Barega's two (three if you count the two-mile at Pre, not officially a DL event, though Kejelcha was hurt and didn't run that race), and overall he was 1-2 on the year vs. Barega.
But both of his losses come with caveats. In Lausanne, Kejelcha held the lead with 150 to go as Barega attempted to pass on his outside. Barega clipped Kejelcha, who lost his balance and, as he was tumbling down, grabbed Barega by the shorts to rob him of all momentum (Barega wound up second as Kejelcha was DQ'd). In Brussels, where Barega ran a remarkable 12:43.02 (#4 all-time), Kejelcha was the one pushing the pace for the final two kilometers. Yes, Barega gets the credit for winning the race, but the time would not have been as insane without Kejelcha's hard work (remember, before that race, no one had broken 13:00 all year).
The biggest thing that swayed us to Kejelcha's side was Barega's championship record. His best performance was a silver at World Indoors (behind Kejelcha). Aside from that, he was 3rd at the Ethiopian champs, 4th at World U20s, and 4th at the African champs. Can you really be World #1 if you failed to medal at World U20s and the African champs?
In our opinion, the answer is no. Barega had a fine season and was beyond brilliant in Brussels, but Kejelcha was the more consistent athlete and came through when it mattered most. He's our World #1.
(College football fans, we hope you agree with our reasoning. In many ways, the debate between Barega and Kejelcha reminded us of the debate between Ohio State and Oklahoma for the final college football playoff spot. Sometimes a bigger loss overshadows a bigger victory. Ohio State's loss to Purdue was a really embarrassing loss and kept them out much in the same way that not medalling at the African and World U20 Champs is keeping Barega off the #1 spot here).
LRC 2018 Brussels DL recap: Legendary Company: Selemon Barega Runs 12:43 (#4 All-Time) in Brussels to Join Bekele, Geb, & Komen in the Sub-12:45 Club
3. Hagos Gebrhiwet • Ethiopia • 24 years old • 7:36.49/12:45.82 sbs (#6/#2) • 4th at World Indoors
DL results: 6th Rabat, 5th London, 2nd Brussels (DL final)
Gebrhiwet did not race as consistently well on the Diamond League circuit as Paul Chelimo or Birhanu Balew, each of whom racked up at least three top-four finishes (Gebrhiwet only had one). But Gebrhiwet delivered in the two biggest races of the year, finishing 4th at World Indoors and 2nd at the DL final, where his 12:45.82 would have gone down as the fastest time in 13 years were it not for Barega's epic 12:43 in front of him.
4. Paul Chelimo • USA • 28 years old • 7:34.83/12:57.55 sbs (#4/#6) • World Indoor semifinalist • US Indoor champion • US Outdoor champion
DL results: 2nd Shanghai, 2nd Pre (non-DL), 4th Rabat, 1st London, 6th Brussels (DL final)
It was tight between Chelimo and Balew, as both ran consistently well on the DL circuit and both picked up DL wins. Both also struggled at World Indoors (Chelimo, a pre-meet medal favorite, was DQ'd in the semis, while Balew finished 10th in the final), and while Chelimo was only 6th at the DL final — his lowest showing in a DL this year — Balew didn't show up at all as he was committed to running the Asian Games for Bahrain (which he won). Ultimately, we sided with Chelimo as he was 3-2 head-to-head against Balew, but you could easily argue that Balew — who recorded the fastest non-Brussels time this year with his 13:01 win in Lausanne — should own this spot instead.
2018 was another strong season for Chelimo — his third straight appearance in our top five — and he is steadily climbing the ranks of the all-time greats of American distance running. He cruised to repeat national titles in the 3k (indoors) and 5k (outdoors) and looks set to own those events domestically through at least 2020. He also finally dipped under the 13:00 barrier in August, becoming the seventh American to do so (it's crazy to think that for over two years, his PR was the 13:03 he ran to take silver in the 2016 Olympic final), and became just the second US man to win a Diamond League 5k with his victory in London. Bernard Lagat's 12:53.60 American record is certainly in jeopardy next year, but sub-13:00 races are becoming increasingly rare on the circuit; it will be up to Chelimo to seize the opportunity should another one arise. But priority #1 is to upgrade from bronze to gold at the World Champs in Doha, and with Mo Farah now out of the picture (probably), that is a realistic goal for the American.
LRC 2018 USA Indoors 3000 recap: Army Strong – Paul Chelimo Repeats As Shadrack Kicphirchir Outkicks Ryan Hill
LRC 2018 USA Outdoors 5000 recap: Houlihan, Chelimo, & Jager (7 Straight) Grow Their Legends With Convincing Wins at USAs
5. Birhanu Balew • Bahrain • 22 years old • 7:34.26i/13:01.09 sbs (#2/#9) • 10th at World Indoors • Asian Games Champ
DL results: 1st Shanghai (non-DL), 3rd Pre (non-DL), 2nd Stockholm, 1st Lausanne, 2nd Rabat, 4th London
Balew did finish 9th in the 2016 Olympic final and 12th at Worlds last year, but made a definite leap in 2018, dropping his PRs from 7:44 and 13:09 to 7:34 and 13:01 and contending in every Diamond League he entered. Given how well he ran outdoors, his 10th-place finish at World Indoors looks a little disappointing in retrospect, but overall Balew has to be happy with his breakout year.
6. Muktar Edris • Ethiopia • 24 years old • 7:36.13/12:55.18 sbs (#5/#4)
DL results: 5th Shanghai, 13th Pre (non-DL), 6th Lausanne, 5th Rabat, 2nd London, 4th Brussels (DL final)
After a dream 2017 season in which he won two Diamond Leagues and took down Mo Farah to win the world title in London, Edris came back to Earth this year as he did not win a single race in 2018. He still had a decent season, finishing in the top five at four DL events, including a 12:55 sb in Brussels, but the fact that Edris could not stay on top after last year shows how impressive Farah's year-in, year-out dominance of the 5,000 truly was.
7. Abadi Hadis • Ethiopia • 21 years old • 7:39.10/12:56.27 sbs (#12/#5)
DL results: 7th Shanghai, 3rd Stockholm, 3rd Lausanne, 12th Rabat, 5th Brussels (DL final)
Hadis racked up three top-fives on the DL circuit, including an impressive fifth in Brussels in 12:56, his first time dipping under 13:00. He concluded his season by demonstrating his tremendous range, running 58:44 on the roads at the Valencia Half Marathon in October.
8. Mohammed Ahmed • Canada • 27 years old • 7:52.06/13:03.08 sbs (#47/#10) • Commonwealth silver • Canadian champion
DL results: 4th Pre (non-DL), 4th Stockholm, 7th London, 9th Brussels (DL final)
Even though he trains in the US as part of the Bowerman Track Club, Ahmed tends to fly under the radar somewhat as he competes internationally for Canada. But in recent years, only Evan Jager has been better among the BTC men as this marks Ahmed's third straight appearance in our top 10. Ahmed was denied a pair of gold medals at the Commonwealth Games by Uganda's Joshua Cheptegei, settling for silver in both the 5k and 10k, but there's not shame in losing to a stud like Cheptegei. After that, he ran solidly on the DL circuit, taking 4th in Eugene and Stockholm and running his second-fastest 5k ever (13:03) in Brussels.
9. Edward Zakayo • Kenya • 17 years old • 13:19.74 sb (#48) • World U20 champion • African champion • Commonwealth bronze
DL results: none
Zakayo didn't run any Diamond Leagues, but his three championship performances were impressive enough to land him on this list. You could even argue that he belongs slightly higher in our rankings as his Commonwealth Games bronze was his lone 5000 loss of the year, but the fact is that, even though he ran well in multiple championships, the quality at those meets weren't quite on par with what he would have seen at a Diamond League competition. Still, he managed to beat our World #2, Selemon Barega, not once, but twice (World U20s and African champs), as well as another member of our top 10, Ethiopia's Getaneh Tamire (who was 4th in Lausanne and 8th at the DL final), at the African champs.
Kenya has been searching for its next great 5,000 runner for some time — no Kenyan man has won a global title at that distance since 2005. Zakayo has show promise; how far will he go over the next few years?
10. Getaneh Tamire • Ethiopia • 24 years old • 12:59.58 sb (#8) • African champs silver • Ethiopian champion
DL results: 4th Lausanne, 8th Brussels (DL final)
A win over Barega at the Ethiopian champs, a silver at the African champs (where he beat Barega again), and a sub-13:00 clocking to take 8th at the DL final earned Tamire the #10 spot on our list.
U.S. Rankings
1. Paul Chelimo (see above)
2. Ryan Hill • Nike Bowerman Track Club • 28 years old • 7:36.81/13:25.46 sbs • 2nd at USA Outdoors • 3rd at USA Indoors
DL results: 6th Pre (non-DL), 7th Rabat, 17th London
Here are Hill's results at USAs (either indoor 3k/2-mile or outdoor 5k) since turning pro in 2013: 3rd, 3rd, 4th, 1st, 1st, 1st, 6th, 3rd, 3rd, 3rd, 2nd. He's made the last three US outdoor teams and came just .27 short of making another US indoor team this year, finishing third at USAs behind Chelimo and Shadrack Kipchirchir. Add in a sixth-place finish in the 2-mile at Pre — the second American finisher that included all the major 3k/5k players in the US — and a runner-up finish at USAs and Hill was an easy pick for the #2 spot despite his modest 13:25 sb (his 7:36 was #2 in the US this year behind Chelimo).
But that 13:25 sb is symbolic of a major problem for Hill moving forward. The predicament for Hill is that he's almost a man without an event outdoors. He's a bit of a tweaner. The 3k really is his best event but is not one run globally at outdoor championships. While his 3000 speed plays well in tactical 5000s and he normally does well at US Champs, one must acknowledge that Hill is 28 now and has broken 13:10 a grand total of twice in his career.
3. Ben True • Saucony • 32 years old (33 on December 29) • 7:41.86/13:04.11 sbs
DL results: 8th Pre, 5th Stockholm, 10th London, 10th Brussels (DL final)
True didn't run USAs indoors or outdoors, but he was also the only American other than Chelimo to break 13:10 and the only American other than Chelimo to qualify for the Diamond League final. Now working with Ray Treacy, True showed some impressive range in winning the NYC Half in 62:39 in his first half marathon finish (he ran Houston in 2013 but dropped out due to hypothermia). But he also showed that he can still hack it on the track, running solidly on the DL circuit. It's a fair question to wonder whether, at 33, he will stay with the 5k at USAs next year or move up to the 10k, but True is a gamer, so expect him to be in the hunt no matter what distance he chooses to focus on.
4. Hassan Mead • Nike Oregon Track Club • 29 years old • 7:51.41/13:19.81 sbs • 3rd at USA Outdoors • NACAC champion
DL results: 10th Pre (non-DL), DNF Stockholm, 9th London
Mead didn't run super fast outdoors as he only finished one non-championship 5k (his 13:19 sb was his slowest since 2012), but his performances at USAs (3rd) and NACACs (1st) plus a solid run at the London Diamond League, where he beat both Hill and True, are enough to rank him 4th in the US.
5. Shadrack Kipchirchir • Nike/American Distance Project • 29 years old • 7:42.71i/13:20.28 sbs • World Indoor finalist • 2nd at USA Indoors
DL results: 14th Pre (non-DL), 13th London
There's a case to be made for Riley Masters, who was 4th at USA Outdoors, but we went with Kipchirchir, who was the only American to make the World Indoor 3k final (though he was subsequently DQ'd). Kipchirchir's indoor season — in which he ran a US #2 of 7:42, won a stacked race at Millrose, and finished 2nd at USAs — was better than Masters' outdoor season (4th USAs, 18th London DL, 2nd NACACs) and Kipchirchir prevailed in their only head-to-head meeting of the year in London over 5,000 meters in July.
---
LRC 2017 men's 3k/5k rankings * LRC All 2018 Year-End Rankings * LRC 2018 World Indoors 3000 Recap Yomif Kejelcha Defends His 3000m World Title With Ease