LRC Exclusive

LRC Cross-Country In The Age Of COVID-19: What The 2020 NCAA XC Season Will Look Like … If There Is One Will there be a 2020 NCAA XC season? Jonathan Gault spoke to NCAA coaches, medical experts, and members of the NCAA's coronavirus advisory panel to figure out if a cross-country season is feasible and what it might look like. And there is good news. "I think it is very feasible that there will be a cross-country season," says Dr. Amesh Adalja, senior scholar at the Johns Hopkins University Center for Health Security and a member of the NCAA's coronavirus advisory panel.
This Weekend's Action
World's Top 3 Decathletes – Mayer, Kaul, Uibo – Will Battle In Garden Challenge This Weekend The competition will begin with the pole vault where the athletes will attempt to clear 4.00 meters as many times as possible during a 10-minute period. They'll then move on to the shot put where the challenge is to send the 7.26kg iron ball beyond a 12-meter line as often as possible during a 10-minute period. The triathlon concludes with a shuttle run competition in which two cones are placed 20 meters apart, with the athletes collecting points for each completed back and forth shuttle over the course of five minutes.
Previous George Floyd Reactions
Field Event / Sprint News
Amazing: Californians Built An Entire Pole Vault-Only Facility In Six Weeks During Covid-19 And It's Hosting A Meet This Weekend The 1st Vaulter Magazine Vaulter Club Big Red Barn Meet is Saturday.
Former Jamaican LJ Record Holder James Beckford Says He Was "Very, Very, Very Happy" To See Tajay Gayle Break His NR "I was like yes, there it is, world champion. I was excited. I was very, very, very happy to see my record broken, absolutely. I was very happy," said the 45-year-old Beckford, who has won several world masters LJ titles in recent years.
June 4, 1998 – UCLA Men's 4 X 400 Team Became The 1st NCAA Team To Break 3:00 The team was studly as it contained two Olympic gold medalists and a bronze medalist.
Administrative News
Want a Better Running Shoe?
Beta Better Running Shoe Site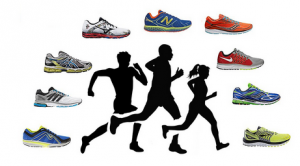 It's Time to Change How We Find Running Shoes