2016 TCS New York City Marathon Fields Released

LRC Might Dathan Ritzenhein Have A Chance To Win The 2016 NYC Marathon? We Break Down the 2016 NYC Marathon Elite Fields We break down the fields for you and note that the men's field is short on African talent – could that open the door for a win by America's Dathan Ritzenhein? Molly Huddle will have her hands full on November 6 as Mary Keitany is looking for a 3-peat against Berlin champ Gladys Cherono, 2015 NYC runner-up Aselefech Mergia and Joyce Chepkirui.
*Press Release from NYRR
*MB: 2016 NYC Marathon Fields released – Does Ritz have a chance (only 4 other sub-2:08 guys in the race)?
WADA Gets Hacked

LRC The Russians Have Hacked WADA and Want You To Think Simone Biles Is A Drug Cheat Because She Takes ADHD Medicine Russian hackers have gotten their way into WADA and published a positive drug test for American star Simone Biles. In reality, the positive test is a good thing for the anti-doping movement as it shows the tests work as Biles should have tested positive for the ADHD med she openly declared she was taking.
*MB: The Russians Have Hacked WADA: Leaked Drug Tests/TUEs – Real or Not?
NY Times article The hacking group "the Fancy Bears" said, "This is just the tip of the iceberg" as they plan to released more medical records of other athletes from around the world. *BBC analysis
More Doping: No Russia, It's Still You
New Podcast Series With Great Guests
Listen To Pace The Nation We had never heard of the podcast until we were on it this week but they've had a ton of great guest in the last year including Matt Centrowitz Sr, Suzy Favor Hamilton, Julie Culley, Kate Grace, Bob Kennedy, Marc Davis, Jenny Simpson,  Chris Lear, and Molly Huddle. *Itunes *Website
*MB: Rojo appeared on a podcast where the female co-host admits she starts each and every day on the LetsRun.com forum
Ultra / Mountain Running News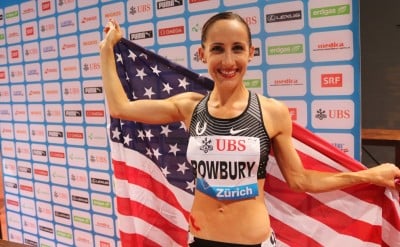 LRC Shannon Rowbury Breaks American Record at 5000 -14:38.92 and Now Holds 1500 and 5000 Records Shannon took some names after her disappointment in Rio.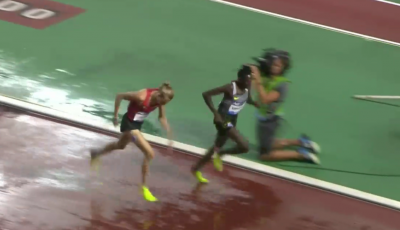 LRC Brussels Everything Else – Evan Jager Challenges Conseslus Kipruto to the Line, Kiprop Has a Problem with His Shorts, Machine Beats Man, Elaine Thompson Runs Fast, Semenya Wins 400 A nice end to the DL season.

LRC Watch Sandi Morris Become Just 2nd Women In History To Clear 5.0 Meters (16′ 4¾") Outdoors In The Pole Vault The Olympic silver medallist ended a magical season in style – with a new American record.
*Spikes takes a look at how Sandi Morris' has gone from a broken wrist to 5.0 meters in the span of months
Good Reads – International Edition
Paralympic News
Assorted Distance News
A Legend Waves Goodbye to the Track

LRC Bernard Lagat Has Run His Final Track Race – What an Amazing Career it Was A track legend is done with the track (but not the roads).
10K Olympian Leonard Korir And Aliphine Tuliamuk Win USATF 20K Champs Hosted At New Haven Road Race Korir beat out Sam Chelanga by one second as Christo Landry was 3rd. On the women's side, Tuliamuk had a 16-second victory over Emily Sisson.
*Hartford Courant Recap: Close Runner-Up Finish Two-Years In A Row For Sam Chelanga
*New Haven Register article
Paralympics Odds And Ends
The Paralympic Opening Ceremony Is Today At 4:30PM ET (NBC Broadcast At 7PM)
Want a Better Running Shoe?
Beta Better Running Shoe Site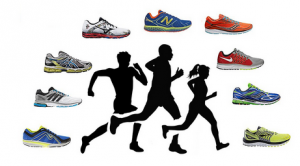 It's Time to Change How We Find Running Shoes