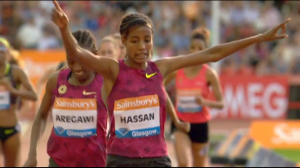 LRC Glasgow Day 1 Distance Recap: Sifan Hassan Wins Again, Hagos Gebrhiwet Returns To Form, The Americans Struggle Mightily in the 5000 and Jordan Hasay PRs Jordan Hasay was dead last in the 1500 but was an American bright spot as she still PR'd by over 2 seconds. The American men struggled big time in the 5000. *Day 1 TV Photos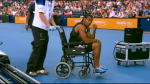 LRC Sprint/Field Ashton Eaton Celebrates, Yohan Blake Leaves in a Wheel Chair, McCorory over Richards-Ross, Big Throws by Americans, Alonso Edward is Back in Glasgow The sprint and field action was interesting to say the least.

Friday Glasgow Talk On The Messageboard: Official 2014 Glasgow DL Discussion Thread

1500: JORDAN HASAY with 3-sec PR over 1500m
5000: DOWN GOES LAGAT… to Cam Levins over 5000m!!!
*Lagat 13:27.08 is this it for him?
*LAGAT, LEVINS, MEAD, SOI, LONGOSIWA, ALAMIREW, ROP, etc. all racing in Glasgow on Friday!
Sprinting: Down goes Blake! Down goes Blake! Down goes Blake!
*Glasgow DL: Proof that Drug-Testing works
*Jamaican sprinters' funk – off the sauce with JADCO's feet to the fire?

News From The Commonwealth
Jr. News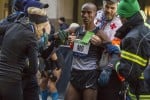 LRC
Mo Farah Was In Hospital Last Week For Two Days, Pulls Out Of This Weekend's Sainsbury Glasgow Grand Prix
A tough year for Mo medically as he passed out after the NYC half in March.
*
Discuss In Our Forums

*
Salazar Was So Concerned About Farah That he Skipped World Juniors And Flew To Park City
The docs never found anything and the stomach ailment is past him and he's back to training.
More Distance News: Tim Danielson Gets Life In Prison
Track And Field Stars Are Beautiful People
USATF DQ Report Analysis / We Refuse To Fall To The Holiday Weekend News Dump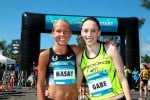 We wonder if it's normal for an official to tell a coach about a foul he admits he didn't see. Then we start to go off into la-la conspiracy land as we notice a key part of the report regarding Salazar shows up in a different font. To us, the whole report reads like a 5th grader's book report, not a report worthy analysis of a decision that (illegally) fixed the outcome of a national championship race.
Mid-D Stars In The News
Good Ajee' Wilson Profile: Why Ajee' Is A Winner "I used to race my mum every year. … It was huge to beat my mum for the first time. I can't remember when I first beat her, but after I did she stopped racing me." And for the record, her name is pronounced "

ah-jhay."
Weekly Recap – The Week That Was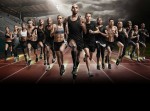 This week we wonder if there is a skip USAs jinx, marvel at some amazing field eventers, get ready for World Juniors, tell the suits how to market our beloved sport better, praise a racewalker, dash the dreams of those who compare Matt Llano to Ryan Hall, and wonder why Nike seems to be embarrassed by the fact that elite runners are skinny.
Want a Better Running Shoe?
Beta Better Running Shoe Site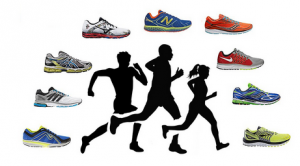 It's Time to Change How We Find Running Shoes