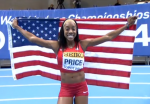 Chanelle Price took it out really hard and hung on to win gold at 800 at the World Indoors. Wire-to-wire, world-leading time for the win. Impressive. Updated with analysis, comments, video interview.
New: Video Interview With Chanelle And Race Video
On The Boards: *CHANELLE MFin PRICE!!!
*Official Chanelle Price Splash Page Request Thread
New Final Day Photo Gallery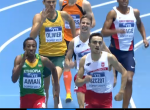 Mo Aman did what champions do - find a way to win. The best 800m runner currently on the planet came from behind to pass Adam Kszczot on the final lap before the raucous packed Polish crowd to get gold. Poland was silver and bronze for a little while until Marcin Lewandowski was DQed and Andrew Osagie upgraded to bronze.
Saturday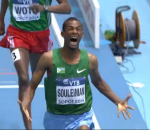 World, meet the newest mid-d star Ayanleh Souleiman. Souleiman controlled the race from start to finish, as Nick Willis came up just short of a medal, Will Leer was a non-factor and talked about a possible boycott of USAs. Recap, results, and video and a dance by Souleiman.
*MBoards: Souleiman 3:37.52 *Leer Ran Stupid
*LRC Post-Race Video With Souleiman, Willis, Leer
*DQ Cost Nick Willis $8,000
*Kenyan Papers Rip Birgen And Kiplagat: "Birgen scoops wooden spoon in Sopot." That means last place.
*"Kiplagat's habit of choking at the big stage continued."
Kenyan News
NCAA News
USATF Controversy Still Garnering News
Non-LRC Day 2 Coverage
Day 1
Rock N Roll Philly Half Marathon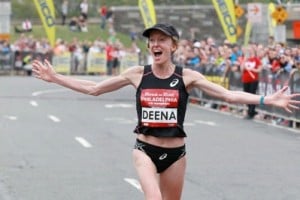 Deena Gets the American Record