LRC 2014 NCAA Indoor Track and Field Projected Team Scores – Florida men favored Is it really possible Arizona could win with just 2 scorers?
LRC The Meeting Of The Minds: Top NCAA Coaches Share Their Thoughts Ahead Of The 2014 NCAA Indoor Championships The topics for discussion at the pre-meet press conference were largely distance-based as the coaches talked about racing at altitude, the men's DMR, and Lawi Lalang's triple (and whether Arizona could win the meet with just two guys). We also had a one-on-one conversation with Coach Franklin on his guys in the 5,000 and got an update on Princeton alum Peter Callahan.
Men's Preview: LRC Lawi Lalang Looks For History And Unprecedented NCAA Triple – Can His Legendary Status Get Even Bigger? (link fixed) Last year, Lawi Lalang set meet records in the mile and 3k. How could he top that? Well, he is set to attempt THE TRIPLE. The triple no one has ever done before, the mile, 5,000, 3,000. Can he pull it off? We break down all the NCAA men's distance action.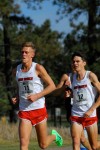 LRC Meet New Mexico's 5,000 Studs Luke Caldwell And Adam Bitchell Caldwell, who was 10th in NCAA XC, has improved from 14:37 to 13:29 in less than a year by running up to 100 mpw at 6:10 pace or faster, Bitchell broke 14:00 on less than 50 mpw. Could one of them take down Lalang?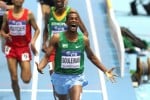 We tell you why Chanelle Price's gold medal was even rarer than you think, why running is definitely a young person's game, discuss what gets your DQed on the international level, ponder how Ashton Eaton isn't a cross-over star, look at the disappointing runs of Ajee' Wilson, Treniere Moser and Genze Bulut, and share with you two message board gems.
LRC 2014 NCAA Indoor Track and Field Projected Team Scores – Oregon women favored Florida is ranked #1 but not according to us.
Women's Preview: LRC Abbey D'Agostino Looks For History To Repeat Itself, Laura Roesler Looks For Individual Glory And A Wide Open Women's Mile Last year, Abbey D became the first American to ever win NCAA indoor crowns in the 3,000 and 5,000 in a career, let alone the same meet. She looks to repeat that feat as Laura Roesler looks to move out of Jordan Hasay's shadow. And a wide-open women's mile is there for the taking; might a steepler like Colleen Quigley win it?
*Oregon Women Looking For 5th Consecutive Indoor Title Laura Roesler: "My sophomore year was a little different. We had Brianne (Theisen), English, Jordan, Anne, Becca – people who would score just a lot of big points. Whereas this year we're going to have to nickel and dime and scrap." *Photos: Ducks Land In Albuquerque
*USTFCCCA Women's Preview Including Sprints / Field Events
*USTFCCCA Event-By-Event Stat Compilation

Some Weekend Reading Material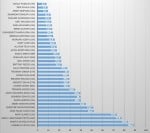 Without further ado, we present to you the results of our current female stars doping polls - from Molly Huddle (8.4%) to Carmelita Jeter (89.4%) and everyone else in between, who do the most sophisticated track and field fans think are "clean" and who do they think are "dirty." *Discuss The Poll Here
Want a Better Running Shoe?
Beta Better Running Shoe Site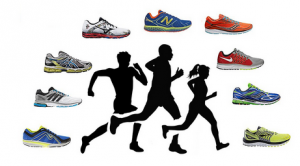 It's Time to Change How We Find Running Shoes