Japanese Distance Updates
RIP To An American Trailblazer Who Has Died Way Too Young
MB: RIP: 2013 World Championships marathon silver medallist – Marianne Dickerson of USA – has died at age 54 Dickerson became a national hero after outkicking a Soviet athlete for silver at the first-ever women's marathon global championship.
A Profile Of A Modern Day Female Trailblazer
A Look At The Life And Career Of Lornah Kiplagat The former World XC champion may be most famous for starting the high altitude training center in Eldoret. She now has her own Lornah Sports women's sports line – check it out here.
*MB: Is this photo of Lornah Kiplagat running next to a lion photoshopped?
How To Make A Dumb Decision At The Last Minute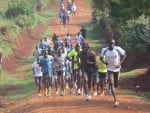 Athletics Kenya doesn't think there is enough time to recover from London to get ready for the Olympics, so they've announced they'll hold an Olympic Trials in mid-February, ignoring the fact that at least the last 8 World Champs all ran an April marathon and the fact that there is less time between now and the Trials than between London and the Olympics.
*MB: Athletics Kenya's decision yesterday to have a February marathon Olympic Trials is totally absurd.
De Grasse Not Going Pro?! Or Going Pro?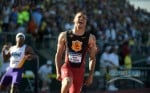 Andre De Grasse's Mom Denies Report He Is Going Pro Earlier we had the news that the Toronto Star reported that Canadian sprint star Andre De Grasse was going pro. Now his mother is denying the report and said De Grasse doesn't even have an agent. Further proof very little good has come out of Toronto this week. *Discuss
News From South Africa
2016 World Indoor News
News From Kenya
Elite Men's Distance News
Want a Better Running Shoe?
Beta Better Running Shoe Site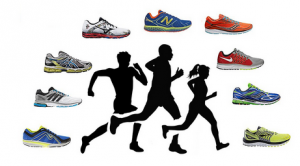 It's Time to Change How We Find Running Shoes