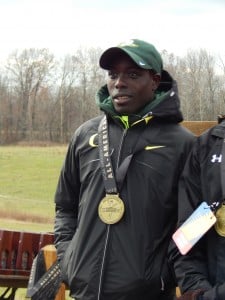 Official List Of Qualifiers Released, Including At-Large Individuals
LRC Who Goes Dancing? NCAA XC  National Qualifiers (Team And Individual) With Analysis We list all the team and individual qualifiers for the Big Dance and give quick analysis of each of the region's action.
LRC Women's Qualifers Who is in? Who is out?
LRC Men's Qualifiers We've unofficially figured out the 13 at-large teams thanks to the genius of Bo Waggoner.
LRC NCAA Regionals Live Coverage
DIII: Official List Of Qualifiers For DIII NCAAs *All Regional Results
Bringing Lydiard To The Masses – Run Faster By Running More Relaxed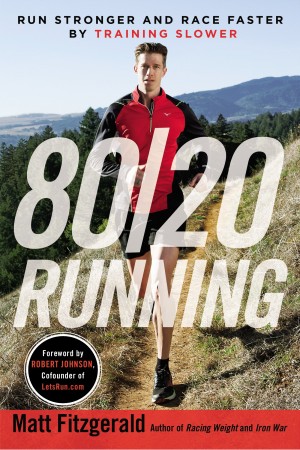 LRC Book Review: 80/20 Running By Matt Fitzgerald Another book by prolific author Matt Fitzgerald is out, but this one, which once had the proposed title of High Mileage Manifesto, intrigued us so much Robert Johnson wrote the foreword as it attempts to bring Lydiard to the masses. "It would have been nice if this book had existed from late 198os to the late 1990s, during the dark days of American distance running."
*MB: Matt Fitzgerald's new book 80/20 Running – Rojo what can u tell us about this book since you wrote the foreward
NCAA Champs Are Almost Here
Germany: Doping Is A Crime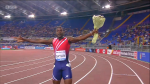 We look at whether the Kenyans are only good because they cheat in light of Frank Shorter's comments, plus we compare Ryan Hall and Josh McDougal, and look at throwback Ingrid Kristiansen.
A Look At What The World Athlete Of The Year Women's Finalists – Val Adams, Genzebe Dibaba, Dafne Schippers – Achieved In 2014 *Video
---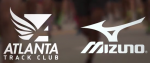 Atlanta Track Club And Mizuno Announce Long-Term Partnership Mizuno will be the Official Footwear and Apparel Partner of Atlanta Track Club starting in January and the deal is being promoted as "More than a Sponsorship: A long-term commitment to the Atlanta community." *Video
.US 12K Champs *Results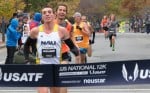 RRW Recap & Results: Molly Huddle Dominates As Unknown Brian Shrader Wins Men's Race Huddle won with a comfortable 13-second lead over Emily Sisson while NAU All-American Shrader won in a sprint finish with Diego Estrada and Aaron Braun. Huddle and Christo Landry finish the year as the overall USARC series winners.
*Mike Wardian And Perry Shoemaker Are US Masters 12K Champs *USATF Recap
*MB: What can you tell me about Brian Shrader? Just won US 12K Champs.
*If you're Shrader, do you take the $20k and skip senior track season?
Sunday's International Results
Not Your Everyday Pro Running News
News From Kenya
Doping News