Kenyan News: Jeptoo Requests "B" Sample Test
Rita Jeptoo's "A" Sample Tests Positive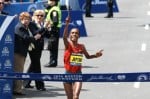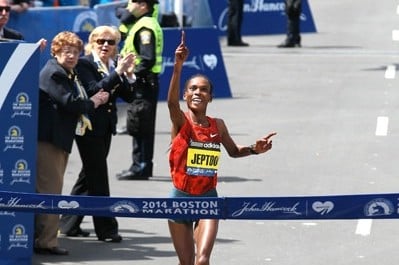 LRC "A" Sample Of World's Best Female Marathoner – Rita Jeptoo – Comes Back Positive For EPO, $500,000 WMM Award Ceremony Postponed  Jeptoo, currently the best female marathoner in the world, was supposed to be in NYC this weekend to pick up her $500,000 WMM payday after winning 4 straight WMM (Boston twice, Chicago twice), but the ceremony has been postponed.
*LRC Looks At Jeptoo's Career In Story Above *WMM Statement
LRC Rita Jeptoo's Agent And Coach, NYC Marathon Pros, & Paul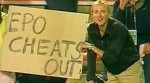 a Radcliffe React To News Of Jeptoo's Positive "A" Drug Test The agent and coach of the world's top marathoner Rita Jeptoo expressed shock and surprise along with many of the top pros at Jeptoo's positive test. Jeptoo's agent said he may have an idea who gave her drugs if she did do drugs.
Discuss On The MB: Rita Jeptoo tests positive
*Jeptoo busted, WHO is next?
Saturday's NYRR Dash To The Finish Line 5K *Results
RRW: Olympians Donn Cabral And Gwen Jorgensen Win NYRR Dash To The Finish Line 5K Cabral won in 14:24 as World Triathlon champion Jorgensen ran 16:03.
US Distance News: New Beer Mile WR
Upcoming: Ryan Hall's First Race In 5 Months
Paralympic News: Oscar P Case Appealed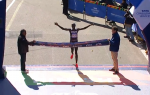 LRC  Wilson Kipsang The World's Best Marathoner, Meb Keflezighi Impresses, 3 Americans In Top 10: Six Thoughts On The 2014 TCS New York City Marathon It came down to the final quarter and Wilson Kipsang was too good. Meb was top American in 4th. Top 40 results including Mark Coogan and German Silva in 39 and 40th.
*Interviews With Meb, Ryan Vail, Nick Arciniaga
*Top Results
*NY Times Recap Of Men's Race *IAAF
LRC Official 2014 TCS New York City Marathon Live Discussion Thread Blow by blow as it's happening.
More Marathon On The Boards: 
Our Weekly Recap – Better Late Than Never
WTW Don't Believe Doug Logan, Mbulaeni Mulaudzi Dies Too Young, 40-Year-Old Aces, And Jeff Nelson (Not Austin Tamagno) Is Still The Fastest Ever At Mt. SAC This week, we tell you not to believe everything Doug Logan (or the NY Times) tells you, remember Mbulaeni Mulaudzi at his finest and recall his stunning victory over a totally stacked field in 2009, determine that Jeff Nelson, not Austin Tamagno, is still the greatest in Mt. SAC history, and much more.
Official TCS NYC Marathon Highlight Video (If you only want marathon highlights, skip to the 1:30 mark)

UK Lottery Funding Released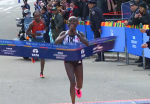 LRC 5 Thoughts On The Women's Race: Keitany Is Back, Moreira's Impressive Debut, Linden Gets 5th, And Kara And Deena Struggle Mary Keitany outkicked Jemima Sumgong and the sport was saved a bunch of drug questions. Desi Linden was the top American as Deena and Kara struggled.
More NYC News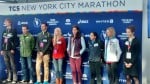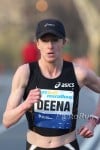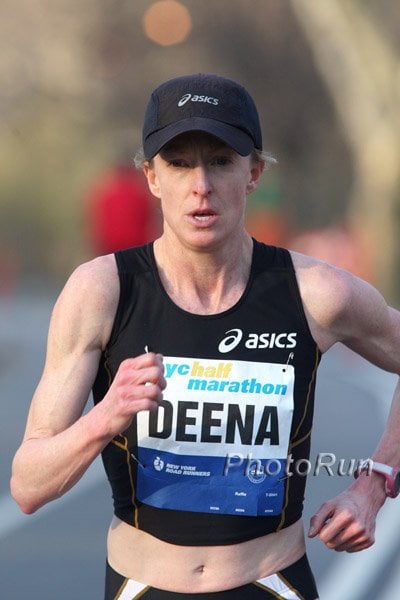 LRC 41-Year-Old Deena Kastor Ready To Take Names And Inspire In NYC: "To call it (running) a job is a joke." Deena Kastor is the Queen of America's current marathoners and on Sunday she could prove to be one of the best as she's running tremendously in 2014 with the "running as a lifestyle" mantra.
Want a Better Running Shoe?
Beta Better Running Shoe Site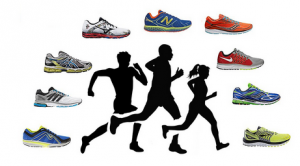 It's Time to Change How We Find Running Shoes