Amateur Hour II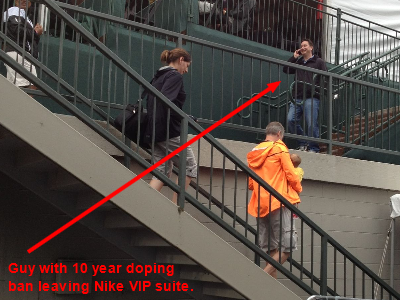 LRC Why Was A Man In The Midst Of A 10-Year Doping Ban Enjoying The 2012 US Olympic Track & Field Trials From The Nike Sky Box? If you thought the days of looking the other way at doping were totally over, then you need to read this. Supposed former agent/coach Mark Block, who is in the midst of a 10 year doping ban, was seen by LetsRun.com enjoying the Trials in the sky box of the #1 sponsor of both USATF and the Olympic Trials - Nike. All we can say is shameful. *MB: Discuss
Kenyan/African News Of Note
Post-Olympic Trials Distance (US And Canada) News
LRC Three Best Punch Their Tickets To London As Leo Gets US Title #1 Leo Manzano, the man who had been top three every year since 2006, finally got the win he deserved but even he didn't expect. Manzano chased down Centro to get his first national title as Wheating pulled away from Robby Andrews to get third. *Men's Race Video


LRC World #1 Uceny, World Champ Simpson And Medallist Rowbury Get It Done The Big 3 came through as US #1 Morgan Uceny got her second straight US title with Rowbury 2nd and Simpson third. LetsRun.com recap hopefully coming later. *Women's Race Video
*After Winning The State XC Title As A Freshman, Morgan Uceny Quit Her Junior Year To Focus On Basketball That's what you do when you live in Indiana in a small town of 10,033 that has a high school basketball gym that seats 4,600.

*Oregonian Recap Of Men's 1,500m Where Leo Wins And 2 Former Ducks Make Team
RRW: Manzano And Uceny Win Trials 1,500 Crowns

*Good Read: USATF's Handling Of The Felix-Tarmoh Match Race Undercuts A Good Meet The Eugene Register-Guard also criticized USATF for its bumbling on the runoff (insisting that the team would be selected last week by Sunday).

(Non-distance Trials Sunday coverage in the middle column)
Top International News
Europeans: Renaud Lavillenie Of France Vaults 5.97 At Europeans
*Borlee Brothers Lead Belgium To European 4 X 400 Gold
*Jo Pavey Gets Silver At Europeans In 10k
*Britain Drops Baton In 4 X 100 At Europeans
*Carl Myerscough Finds Meet At Last Second To Qualify For Shot Put At London Olympics

African Champs: Gladys Cherono Wins 10k To Complete 10k/5k Double At African Champs
Previous International News
Down Goes The Champ: Yohan Blake 9.75 Over Usain Bolt 9.86 At Jamaican Champs, Shelly-Ann Fraser-Pryce Runs 10.70 This makes both Blake and Fraser-Pryce the fourth-fastest of all time. FloJo, Jones, and Jeter are the only ones faster than Fraser-Pryce.
*Race Video

Thread: Usain Bolt Crushed By Yohan Blake - 9.75 to 9.86

Oscar P's Olympic 400m Dream Is Likely Over: Pistorius Runs 45.52 For African Silver, But Not Good Enough To Qualify For Olympics

African Champs: Montsho 49.54 African Gold, Algeria's Taoufik Makhloufi 1:43.88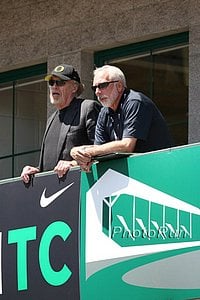 Lananna Expected To Leave As Oregon Coach Curtis Anderson reports Lananna will stay at Oregon in an administrative role, so we guess that means the Stanford AD job is out.
*US Spokesman Greg Walker Says Lananna Not Stepping Down We'll take Curtis Anderson's word that Vin is out.
On The Boards: Binder Tweets Weir and Lannana are out at Oregon
Friday Photo Gallery (Click Here)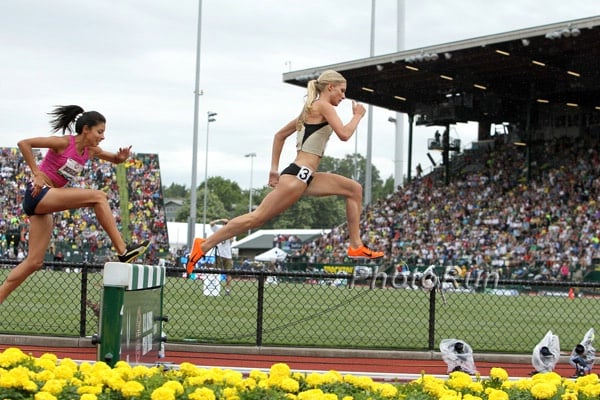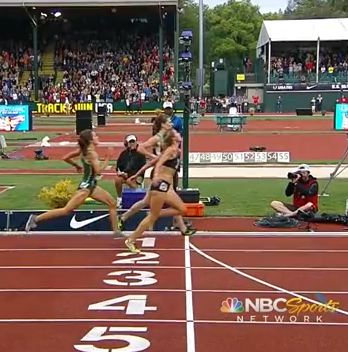 LRC The Women's 5,000 Final - The Olympic Trials At Its Absolute Best This race is what the Olympic Trials are all about. The race had the American record holder in the race, it had seven women with the "A" standard in it, and it had a bunch without the "A" who dreamed of the "A" and were wiling to do the work to try to get it. At the finish, there was a surprise winner in Julie Culley and American record holder Molly Huddle finished 2nd to make her first Olympic team. But for eternity, this race will be remembered for one thing - the most thrilling of victories and the most agonizing of defeats - and by victory and defeat we mean the victory of finishing third and defeat of finishing fourth.
Thursday Photo Gallery (Click Below. We Don't Have A Great Photo Of The Women's 5k Finish. For A Great Photo Of It, Click Here.)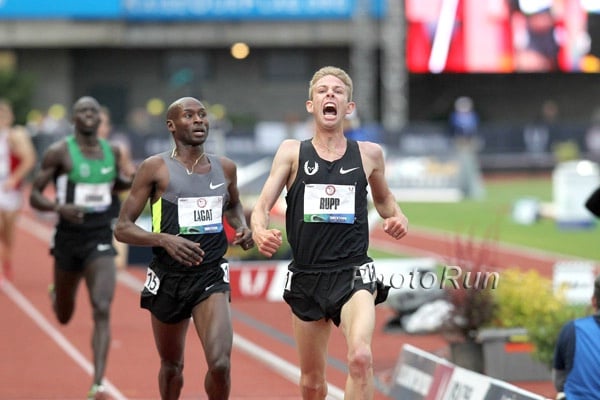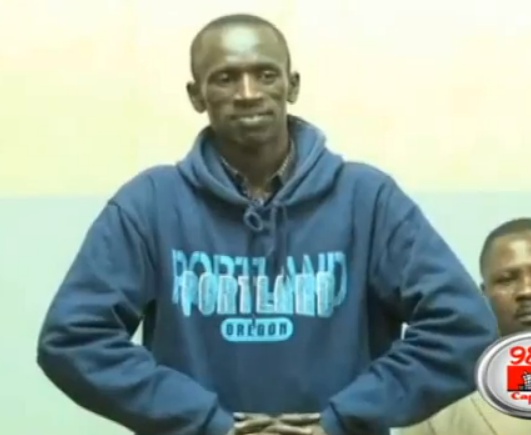 Ezekiel Kemboi Arrested In Stabbing Charge The Olympic steeplechase champion has been arrested for allegedly stabbing a woman who denied his sexual advances. He denies the charge and says he tried to take the woman home and attackers tried to rob him. Picture of Kemboi at court (to left) and here.
*More From The BBC
*Raw Video Of Kemboi At Court / Woman Speaking In Bed
Previous Trials
LRC Justin Gatlin Did Not PR, And Other Drug-Related News Justin Gatlin is back, running a 9.80 PR after 4 years away, with a new coach. What sort of fantasy world is the media living in?
*San Diego Tribune: Doping pasts haunt Olympic track trials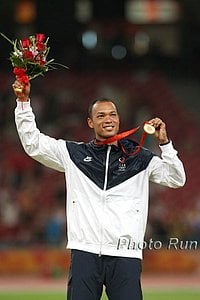 LRC Bryan Clay - Don't Let A Pointless USATF Rule Keep You From London Another poorly thought-out USATF rule is possibly keeping Bryan Clay from London. He should follow Genevieve LaCaze's lead and hit the standard and we guarantee the USOC sends him to London.

LRC 1,500 Starts Thursday: What Big Names Go Home? A Waste Of Time The 1,500s should be epic, as in both the men's and women's races one very famous person is bound to go home empty-handed. One of the following men will go home: Matt Centrowitz, Leo Manzano, Andrew Wheating or Robby Andrews. One of the following women will go home: Morgan Uceny, Jenny Simpson, Shannon Rowbury or Anna Pierce.

Administrative News
Did You Make The Olympic Team? We've Got A Prize For You - 3 Hours Of Paperwork To Fill Out The article reveals that Ashton Eaton can get a single room in the village if he wants it - everyone else is double occupancy.
More Trials
Canadian Marathoners Lanni Marchant & Krista DuChene Are Denied Entry Into Olympics Despite Having "A" Standard They didn't meet the stricter Athletics Canada standard.
*MB: Canadians: What is up with your crazy Olympic qualifying process?
Olympic Trials Monday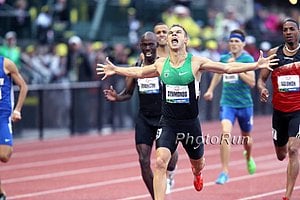 LRC Mr. Hayward, Nick Symmonds, Makes It 5 In A Row, KD Goes To London And So Does Duane Solomon Nick Symmonds ran faster than any American ever at Hayward field (1:43.92) to get the dominant win, veteran rival Khadevis Robinson "KD" made his second team, and the Johnny Gray-coached Duane Solomon came up huge with a PR and "A" standard to book his ticket to london. Recap and analysis. *Race Video
*Nick Symmonds, KD, And Duane Solomon Get Olympic Spots
*USA Today Article On Symmonds And Webb
*Unsponsored Mark Wieczorek PRs And Places Seventh In 800
*Great Pre-Race Article: KD is running with purpose

More Trials: Reuters Recap Of Monday At The Olympic Trials
USATF Sunday
*Latest Sunday Photo Gallery (Men's 100, Women's/Men's 400m, LJ, More)

Justin Gatlin Wins The 100, Tyson Gay Makes The Team, Jeremy Wariner Goes Home, And Gunshot Victim Bryshon Nellum Makes The Team Nellum is a great story, as he was shot in both legs and has been coming back from that. He did not even make the NCAA final but made the London team. Interview with him here.
Sunday Photo Gallery, Saturday (Eaton World Record Here) Friday (10,000m Finals Here
)
USATF Saturday
LRC Ashton Eaton Sets WR & Mesmerizes On And Off The Track The former Oregon star was sensational and got the world record after a big PR in the 1,500 that sent the Hayward faithful into a frenzy. Afterwards, he sent the media into a frenzy with an amazing press conference.
LRC If You've Got 20 Minutes, Watch This Ashton Eaton Press Conference The world record holder is cerebral and fascinating.

Classy Move Of Year: Curtis Beach Lets Eaton Cross Line First As He Breaks WR - Eaton Wishes He "Could Be As Graceful" As Beach (link fixed) "I just thought it would be better for Ashton to win as he broke the world record."
*Eaton Uses Hayward Field Magic To Help Set World Record
*Ashton Eaton World Record Photo Essay

Olympic Champ Bryan Clay DQed In Hurdles *Clay, After Hurdles DQ: "It's The Worst Feeling Ever"

What About The Sport? LRC This Doesn't Have To Be The End For Bryan Clay; He Should Do A Decathlon Next Week
Friday At The Trials - Day 1
LRC Galen Rupp Puts On A Clinic As The Sub-13 Guys Punch Their Tickets To London Galen Rupp won and the three sub-13:00 guys made the team but this race held in a downpour was full of drama. Chris Derrick continued his fine 2012 in fourth. Recap, splits, results, and post-race interviews.
LRC Day 1 Photos Gallery
LRC Men's Post-Race 10,000m Reaction
Day 1 Trials Photo Gallery
Amateur Hour Comes To An End
Rec. Read: Tim Layden's Final Column On The Non-Runoff After a tiny bit of help from the initial LRC interview with timer Roger Jennings that kicked this off in some ways, Layden owned this story. Another excellent, in-depth read. Three cheers for Tim Layden's coverage. Layden reveals the timer Roger Jennings has only now been overruled twice in his life. Layden has criticism for Max Siegel and Stephanie Hightower who "enacted a stunning display of non-leadership throughout the week."
*Tarmoh Wouldn't Have Much Of A Legal Case If She Filed Suit, Says Expert

More General Post-Trials: A Look At First-Time Olympians, Including 32-Year-Old Carmelita Jeter USA Today "Historically, most people weren't able to go to a second or third Games because they had to put food on the table."
*A Look At US Team: Dix, Clay, Wariner, Jackson, Oliver Staying Home
*Arizona's Brigetta Barrett Now A Medal Threat For The US In The High Jump
Swimming: 45-Year-Old Swimmer Dana Torres Misses Olympics By .10
Previous Run-Off Drama
USATF Official Update: Jeneba Tarmoh Has Conceded Her Spot To Allyson Felix And There Will Be No Runoff

*Jeneba Tarmoh Says She Felt Bullied By USATF To Make A Decision, But That She's At Peace With It Now "I felt pressured into having to make a decision. They said, 'Do you want to concede or do you want to run?' I was like, 'Are those my only two options?' They said yes, so I said, 'Yes, I will run.' But then as I was going throughout the day, I thought about it and I ran that 100m, I took my victory lap, I went through the press conference, I got my medal, and then they tell me I have to run again, after I ran six rounds of the 100m and 200m? I just had a whole lot of emotions and was heartbroken because in my mind, I felt like my joy was kind of taken ..."

Previous:

Tarmoh Feels Tired & Robbed, Tarmoh-Felix May Be Off Friend of LRC Tim Layden of Sports Illustrated has an exclusive story saying the run-off may be off. The first year pro Tarmoh feels robbed because Roger Jennings told SI.com (thanks to the exclusive LRC interview with Jennings that set this whole thing off), "If I went back and read that photo 100 times, I would call it the same way every time (for Tarmoh)." Amazingly, USATF asked Layden for a copy of the article late Sunday night. Did USATF not know what their head timer said over a week ago? Have they not heard of Google? Unbelievable. Tarmoh: "In my heart of hearts, I just feel like I earned the third spot. I almost feel like I was kind of robbed."
*Deadspin: Amateur Hour At The U.S. Track And Field Olympic Trials
Down Goes Bolt #2: Blake 19.80 Over Bolt 19.83 Bolt had the lead in this one and ran horribly the last 100. Video here.
*Bolt: "It is not like I was blown away. I know what I need to do to get it right."

On The Boards: BOLT IS DONE!!!!
*Jamaica 200m Trials
*Blake wins again!
Sunday Trials Non-Distance *Results
Greatest Long Jump In US History? Chelsea Hayes Jumps 17-Inch PR To Make Olympic Team In Long Jump It was the first long jump in US history with 3 women over 23 feet, as Hayes had the huge PR on her final jump to take the lead. Reese passed her on the final jump of the competition that was called a foul, then overturned.

400 Hurdles: Michael Tinsley Wins Hurdles As Angelo Taylor Clips Hurdle, Batman Misses Out, Lashinda Demus Wins Women's Batman tweeted here about Taylor hitting his hurdle.

Men's 200m: Wallace Spearmon: "If I didn't make the team this year, that would have been on my mind for the rest of my life."

Javelin: Brittany Borman Hits "A" Standard On Final Throw To Win Javelin And Go To London



LRC *Check Final Prediction Contest Scores The scores are unofficial and we still need to put Felix in there for a tie for third (we'll have two thirds regardless of the runoff) so that will be one more point.
Felix, Tarmoh Runoff At 5:30pm On Monday


LRC Allyson Felix 21.69!!!, Aries Merritt 12.93 Allyson Felix ran the fastest time in the world in 14 years in a brilliant performance. Merritt picked the right occasion for the first sub-13 clocking of his life. Jason Richardson went under 13 for the first time in the semis and backed it up with a 12.98 in the final. Jeff Porter did a superman dive to make the team in a dramatic effort with PRs in the semis and final. David Oliver did not make the team. Amy Acuff became the 6th 5-time track Olympian, Christian Taylor won and Walter Davis retired.
*Video Of Hurdles *Video Of 200

More Saturday:
Previous
LRC USATF Explanation On Why Alice Schmidt Is In The Final Let us just say for the record: "Alice Schmidt should not be in the final." It is not logical.

LRC Gabriele Anderson Reinstated And Put In Final: "She's in. There is a god in track and field after all." That's the quote from Anderson's fiancee Justin Grunewald. Video of the rightfully-reversed DQ is here. Thread on DQ here.


LRC Steeple Recap: Coburn Cruises, Kipp Gets "A" To Join Franek In London (link updated with article) The last 3 NCAA champions in this event secured the Olympic spots for the US.
LRC Emma Coburn Gets Emotional, Shalaya Kipp, Bridget Franek, Delilah DiCrescenzo Olympic Trials Interviews Delilah: "Not everyone is meant to be an Olympian."
*MB: 1,500, 5,000 & steeple play by plays - women and men
*CU's Emma Coburn, Shalaya Kipp Book Tickets To London In Steeple Denver Post
*Patience Pays Off For Bridget Franek As She Makes Olympic Team Oregonian

LRC Gabriele Anderson DQed, Alice Schmidt Put Into Final Anderson was a clear second in her semifinal but has been DQed with an appeal to be held in the morning.
Video Of Alleged Foul It does not look like a foul to us. If a foul was committed, it seems logical the athlete fouled should be put in the final as well. If it's not big enough to put Mortimer in the final, how can it DQ Anderson?
*RRW Article On DQ

LRC Flash Women's 1,500m Semifinal: Favorites Advance As Uceny And Rowbury Impress, Alice Schmidt Goes Out
*Women's 1,500m Post-Race Interviews: Simpson, Uceny, Rowbury, Hasay, and more.

LRC Flash Men's 1,500m Semifinal: Wheating Has To Make Late Charge To Advance, Favorites Advance Russell Brown did not get through.
LRC Men's 1,500m Interviews: Andrew Wheating, Matt Centrowitz, German Fernandez, Will Leer, Russell Brown Men's 1,500m Semifinal Interviews
*Andrew Wheating Makes Final, Russell Brown Goes Home Oregonian
*Wheating Says Russell Brown Trains Harder Than Him, Deserves To Be On Team More Than Him

LRC German Fernandez Is Turning Professional updated Fernandez looks back on his collegiate career and says the 5,000 is his best event.

More Trials:
M 5,000: LRC Lucky 13 - Galen Rupp Snaps Winless Streak In Style - 52.54 Last Lap Beats Bernard Lagat & Steve Prefontaine's Meet Record Galen Rupp entered the Olympic Trials 0 for 12 against Bernard Lagat during his lifetime but he left 1 for 13 and boy was it impressive. Not only did he win, but Rupp let it came down to the last 400 and then outkicked the 2nd-fastest man ever at 1,500. His last 400 was faster than what won Mo Farah World Championships gold last year.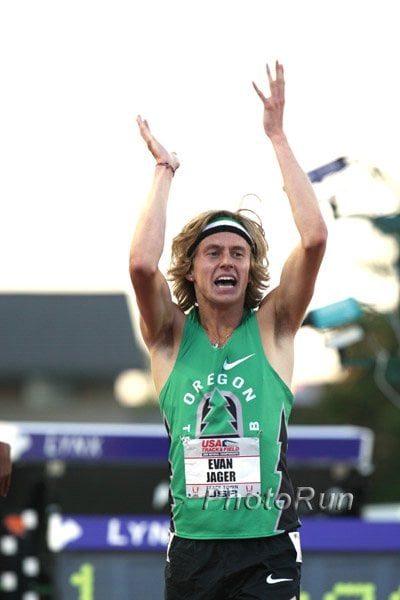 M Steeple: LRC Evan Jager Wins With Ease As Three First-Time Olympians Punch Their Tickets To London Jager, Cabral, Alcorn. And a very happy 4th placer - former 4:22 HSer Donald Cowart.
*LRC Steeplechase Interviews
*Oregonian Recap Of Jager's Tongue-Wagging, Fist-Pumping Win

1,500s: LRC Recap Of 1,500 Prelims Since USATF in its brilliance only ran three heats of 10 instead of three or four heats of 12, hardly anyone was eliminated. The favorites all looked pretty good. Two guys without the "A" - Will Leer & Jordan McNamara - looked great in the men's action as well and got heat wins.
*More: LRC Women's 1,500m Round 1 Post-Race Interviews
*LRC Men's 1,500m Round 1 Post-Race Interviews

LRC Semi-Live MB Coverage/Discussion Of Thursday's Action The women's 1,500 first round is in the books.
*MB: How long would it take Lagat to break the American Record in the steeple??
More Olympic Trials Monday Distance
LRC Montano Hangs On, Gall Comes On, Schmidt Sneaks In, And Beckwith Has A 4-Year Wait Alysia Montano won as expected, but this one was close. 5 women were in contention for 3 Olympic spots and Molly Beckwith was the unlucky 4th place loser in a dramatic final 20 meters. *Race Video

LRC Alan Webb's 2012 Olympic Dream Is Over article link updated w comments from USA Today, SI The dad-to-be faded to last in his 5,000m heat and immediately after said he would not run the 1,500 at the Trials. It's soul-searching time for Alan Webb. Article, links and video.
*MBoard Thread

LRC 5k Prelims: Alan Webb, Jackie Areson And Brie Felnagle Go Home - Lauren Fleshman Does Not Alan Webb finished last in his heat and then announced he won't be running the 1,500. Some other big names went home as well, including 2012 US #3 Jackie Areson.

LRC Steeple Prelims: All The Favorites Are Through As US Champ Billy Nelson Barely Makes The Final Former US Champ Steve Slattery did not advance. In the women's race, Emma Coburn showed why she's the favorite as she tempoed to victory in her heat while some others tried and failed to hit the "A" standard.
800m Final Photos (Click Below For Gallery)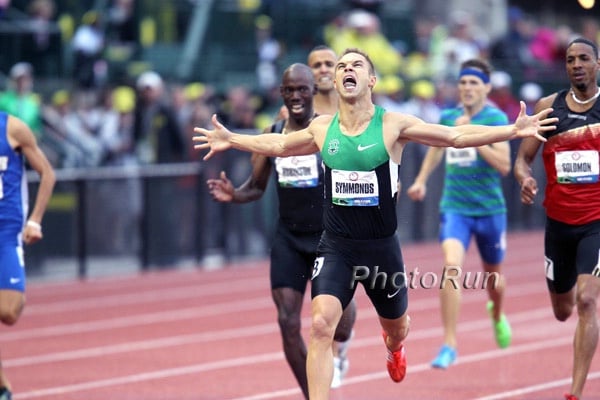 24 Hours Of Amateur Hour At USATF Comes To An End (In Case You Missed LRC Featured On The Homepage Of Deadpsin)
USATF Tie-Breaking Procedures Announced A run-off will break all ties unless BOTH athletes agree to a coinflip. We can't wait to see a run-off in a 10,000m.

Employee #1.1 Editorial: A Rule Still With A Million Loopholes USATF needs a rule that will solve all situations; this one does not.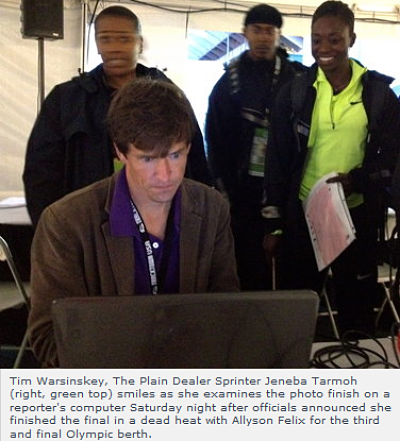 LRC The Inside Story Of How Jeneba Tarmoh First Saw The 100m Finish Photo On The LetsRun.com Laptop Roughly 3 Hours After The Race Carmelita Jeter won the 100m, but the story was the battle for the third spot between training partners Jeneba Tarmoh and Allyson Felix. At first, Tarmoh was announced in third by .001 but then after the stands had emptied, a dead heat was announced. We thought we were the only ones not knowing what was going on, until next thing we knew Tarmoh was looking at the finish photo on Wejo's laptop (pic on right).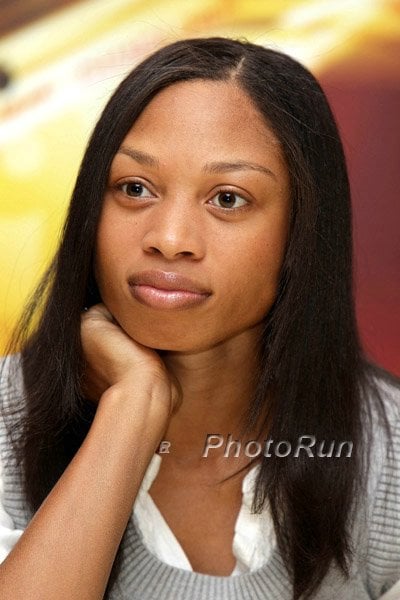 LRC An Exclusive Interview With The Man Responsible For Reading The Allyson Felix 100m Finish Picture LetsRun.com exclusively caught up Roger Jennings, the man whose job it is to determine who finished third and who got fourth, and the timing whiz explained how it was determined there was a dead heat. Plus we do a little bit of research and determine that even though USATF has said there is no protocol for breaking a tie, that the USATF rule book does in fact envision such a scenario and has a solution - a old-fashioned drawing of lots!!!


LRC Lolo Jones' Third Place Steals The Show In The Olympic Trials Hurdles Final Lolo turned around her season in 24 hours after a "reality meltdown" following round one. She said, "I woke up today and did not think I would make the team. I was fighting a constant head battle to get through this. I had my sports psychologist on speed dial 1, my pastor on speed dial 2, and my mom on speed dial 3 ..."

Shot Put Stunner: LRC 5-Time World/Olympic Silver Medallist & One-Time World Champ Adam Nelson Misses Final, Gives Emotional Presser And Advice For Us All Nelson may still compete but had great advice for us all: "When you do it the right way and you do it every single day, the hard work pays off time and time again." Full video and recap.
LRC Women's 10,000m Amy Hastings Outkicks Suprising Natosha Rogers And Shalane Flanagan For Redemption This race had no drama for the Olympic spots the final mile but it was full of drama. Lisa Uhl's shoe came untied, Natosha Rogers fell and then got up and in the fourth 10k of her life beat Olympic medallist Shalane Flanagan. The laurel wreath went to Amy Hastings, the fourth place finisher at the Marathon Trials.
*LRC 10,000m Photos
*Post-Race Reaction
LRC Hammer Time Kicks Off 2012 Olympic Trials Successfully And The First LetsRun.com Hammer Interview Ever With The Guy In The Green T-Shirt Best hammer throw we've ever seen. Plus the exclusive first-ever LetsRun.com hammer interview with the guy (Chris Cralle) who finished second in a plain green T-shirt.
*Kibwe Johnson And Amber Campbell Win Hammer Throws To Kick Off Olympic Trials In Portland
Sprint News
Blake Beats Bolt X 2 In 200
Leo The Lion After Winning The Trials
Morgan Uceny After Winning Her First Trials
Latest Euro/Arican Champs News (More Below)
Euros: High Jumper Robbie Grabarz And Hurdler Rhys Williams Win Gold For Britain
*800: Russia's Yelena Arzhakova Wins Gold Over Britain's Lynsey Sharp
*800 Men: Yuriy Borzakovskiy Wins European Title In 1:48.61

Africa: Gabon's Ruddy Zang Milam Runs 11.16 At African Champs
*Oscar P Runs 45.52 For African Silver, But Not Good Enough To Qualify For Olympics

Kenyan Athletes Opposed To Plan To Ship Them To Training Camp In Bristol, England On July 3
*Look Out, Galen: Wilson Kiprop Wants To Win 10,000m Gold In Honor Of His Deceased Mom
Emma Coburn Gets Emotional With Teammate Shalaya Kipp After Making Olympics
The Race Of The Trials So Far: Julia Lucas' Agony Of Defeat (Race Video Here, More 5k W Interviews Here, Men 5k Here, Men Steeple Here)
News From The Rest Of The World
Jamaican: Jamaican 100m Heats: Yohan Blake 10.0, Usain Bolt 10.06, Asafa Powell 10.19 *Live Stream Here. *Schedule

European Champs: *Full Results
*Christophe Lemaitre's 10.06 Defeats Jimmy Vicaut's 10.09 To Win Europeans
*Russia's Olga Golovkina Wins 5,000m
*Ivet Lalova Wins European 100m She's the one who blew Employee #1 a kiss at Worlds.
*After Pulling Out Of Europeans, Jenny Meadows Hopes To Be Selected For London Without Running A Race In 2012 (She Ran A 2:00.8 Time Trial)
*British Olympic 5,000m Spot To Come Down To Steph Twell And Julia Bleasdale
*Mo Farah Closes In 53 Seconds (1:55 Last 800) To Win Euros 5,000 In 13:29 Germany's Arne Gabius was 2nd in 13:31. *Play-By-Play

Kenya: Kenyan Gold Medalists Will Be Awarded $20,588 Paid Out By Kenyan Olympic Committee And Government
*Kenyan President Meets With Olympic Athletes David Rudisha has been named team Captain.
Galen Rupp After Beating Lagat (More 5,000m Here)
Evan Jager After Making His First Olympic Team
Andrew Wheating And Russell Brown After Round 1 Of 1,500
Non-Trials US News
Alan Webb's 2012 Olympic Dream Is Over (More On This Here (Link Fixed)). More Trials Videos Here
Tyler Mulder Showing The Emotion Of The Trials
Geoffrey Mutai Runs 27:29 In Boston, Kim Smith Wins
We think Sam Chelanga still has a good chance to win $100,000 despite being crushed by nearly a minute.
LRC Exclusive: Timer Explains The Allyson Felix Tie
Matt Taylor Speaks #2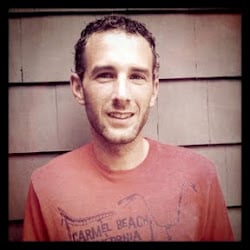 LRC Redefine Running: Who's In Charge Of "The Sport" (link fixed) Last week Matt Taylor, the guy behind ChasingTradition, ChasingKimbia, ChasingGlory, and an upcoming Usain Bolt video game, told you running was dying. This week he tells you it's thriving. He explains the inconsistency. While the activity of running is thriving, the sport is dead with the mainstream sports fan. In the internet era, diehards get their fix, while Joe Sports-Fan has no idea who Matt Centrowitz is. How do we fix this?