Evan Jager Wins With Ease As Three First Time Olympians Punch Their Tickets To London
60.55 Last Lap Is Too Much For Anyone Else To Handle
by LetsRun.com
June 28, 2012

More: *MB: 1500, 5000 & steeple play by plays - women and men
Evan Jager is officially back.
The 20-year old who ran 13:22 back in 2009 just three months after leaving his teens but struggled with injuries in 2010 and 2011 is on his first Olympic team as he ran away from everyone else on the last lap thanks to a 60.55 and got the win in a new PR of 8:17.40.
The second and third finishers also are first time Olympians. Princeton alum Donn Cabral finished second in 8:19.81 and Kyle Alcorn third in 8:22.17.
The fourth place finisher was the happiest 4th place guy in history. Donnie Cowart, a former 4:22 guy in HS, ran 8:27.49 for fourth and was full of excitement afterwards. He said, "For everyone out there it is doable. You can do it. You have to work hard. You have to put in the hours You have to sacrifice.".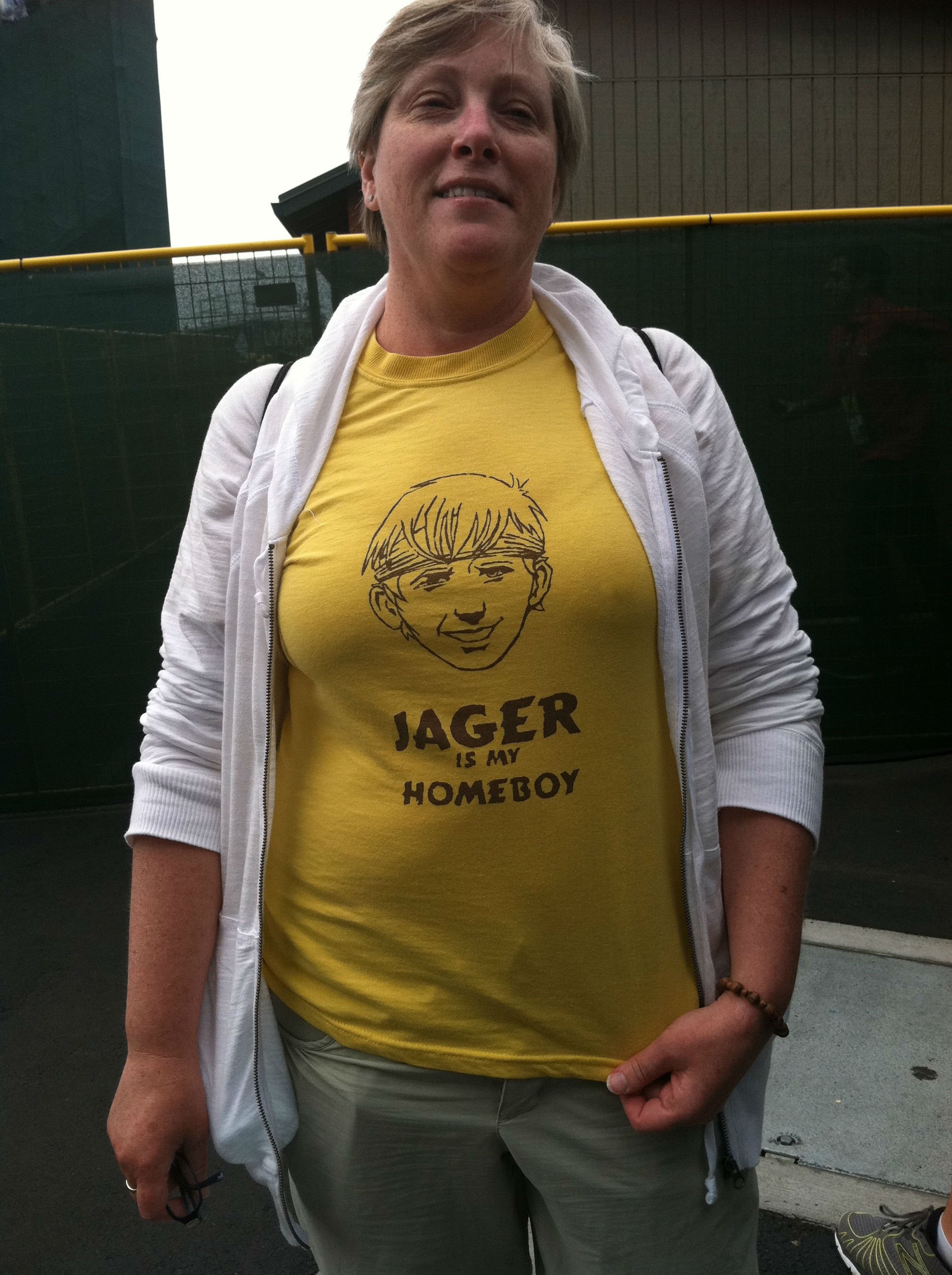 The Race
After couple of moderate early laps led by Ben Bruce, Brian Olinger took over and started pushing to keep the pace honest as he needed the 8:23.10 "A" standard. His time at the front was short however, as he was passed by Dan Huling after they went through 4 laps in 4:28.0. Soon, Olinger started to fade quickly. Huling led as the eventual top 3 followed right up until the last lap when Jager took over and it was a four man race for the 3 Olympic spots. Huling kept it interesting until the last 200 when he started to fade badly and barely survived the last water barrier, landing awkwardly before cratering in the final 150 and finishing 7th.
Quick Take #1: Jager is the real deal. Barring injury, we'd be stunned if he eventually doesn't get the American record. This is a guy who works out with Matt Tegenkamp and has to be in sub 13:15 5k shape. If Jager gets in a fast race with top international competition, it's not totally inconceivable to think he could get the American Record this year - in his first year as a steeplechaser. Pretty crazy. It's 'only' 8:08.82 and he just ran 8:17.40 absolutely dominating this field in his fourth steeple. The only reason he might not get it this year is because he's only running one more steeplechase before the Olympics and we know he's said he wants to try to get in a fast 5k at some point too. (We think he's good for around a 13:10).
Quick Take #2: Cabral ran the prelim in his Princeton uniform, but was running for Nike for the first time today (MB: Cabral is Wearing Nike - There Goes Colorado's NCAA XC Title!!!). In this day and age of lawsuits, it's crazy to think that he told us after the race though that the contract hadn't actually been signed yet- it is going to be signed later tonight.
We didn't get a chance to confirm this but we heard that even though he's not going to be running for the Colorado Buffaloes next fall he is still going to go to Boulder to train with Mark Wetmore.
Quick Take #3: Everyone always says that in the steeple you don't need the "A" coming in because if you get top 3 then you'll run the "A" standard anyway. Well that was definitely true today as all 3 Olympians broke 8:23.
Quick Take #3: In his interview, Ben Bruce talked about how much American performances in the steeplechases have improved over the last few years. He said,"The steeplechase became a really good event this year. The last couple years we could run 8:40 in the prelims no problem and get through. Now you got 10 or 12 guys running 8:30 in the prelim and then coming back and it taking 8:21 to make the team.". There are only 3 Kenyans at the Olympics and not many Ethiopians focus on it. But we don't want to hear anyone talk about Jager being a medal threat until he breaks 8:10.
More race details, results, splits below.
For interviews, look below or go to the LetsRun.com YouTube channel.
Race Details:
Ben Bruce took the lead at 200 and brought the field through the first lap in 65.4. By a lap and a half he was closely followed by Donn Cabral (now wearing Nike, not his Princeton uniform so apparently he will not be competing for Colorado this fall) and Evan Jager.

68.6 was the second lap and over the second barrier, Cabral surged to the lead with Jager in second on the inside. Coming in on three laps, Brian Ollinger took the lead...he is in need of the A standard. He was closely followed by Dan Huling, Jager, Cabral, Corey Lesie and a resurgent Max King.

They hit the four lap mark at 4:28.0 and then Huling surged to the front with Jager making it look very easy in second. Kyle Acorn surged into third with Cabral sitting in fourth.

With two laps to go, Huling, Jager, Acorn, Cabral were the main contenders.

On the penultimate water-jump, Jager surged to the lead. Huling was still there and as they hit the bell lap, Cabral surged to third with Kyle Acord sitting in fourth. Cabral clipped the barrier immediately after the finish line but righted himself.

Going into the last water jump, Jager, Cabral and Alcorn were well clear as Huling struggled mightily over the last barrier. Jager looked incredibly strong, starting his celebration with 50 to go to make his first Olympic team. Donn Cabral held on strongly for second and Kyle Alcorn ws third. Max King set a PR to get sixth in only his third steeplechase in four years.

Laps:
65.4 (Bruce)
68.6 (Bruce)
67.6 (Ollinger)
66.5 (Ollinger - 4:28.0)
67.1 (Huling)
64.4 (Huling)
63.9 (Jager)
33.8 (Jager - 8:17.40)
| Place | Athlete Name | Affiliation | Time | | | | | | | |
| --- | --- | --- | --- | --- | --- | --- | --- | --- | --- | --- |
| 1 | Evan Jager | Nike / Oregon TC Elite | 8:17.40 | | | | | | | |
| 2 | Donald Cabral | Nike | 8:19.81 | | | | | | | |
| 3 | Kyle Alcorn | Nike | 8:22.17 | | | | | | | |
| 4 | Donald Cowart | Ragged Mountain Racing | 8:27.49 | | | | | | | |
| 5 | Benjamin Bruce | adidas/McMillan Elite | 8:29.61 | | | | | | | |
| 6 | Max King | Central Oregon Running Klub | 8:30.54 | | | | | | | |
| 7 | Daniel Huling | Reebok | 8:30.76 | | | | | | | |
| 8 | William Nelson | New Balance | 8:32.21 | | | | | | | |
| 9 | Cory Leslie | Ohio State | 8:33.94 | | | | | | | |
| 10 | Augustus Maiyo | Unattached | 8:35.61 | | | | | | | |
| 11 | Brian Olinger | Reebok | 8:37.93 | | | | | | | |
| 12 | Joshua McAdams | New Balance | 8:41.10 | | | | | | | |
| 13 | Craig Forys | Michigan | 8:46.81 | | | | | | | |
| 14 | David Adams | Team Nebraska | 8:48.83 | | | | | | | |
Interviews:
| | |
| --- | --- |
| US Trials Champion Evan Jager | New Olympian and Nike Athlete Donn Cabral |
| Surprise 4th Placer Donnie Cowart | Dan Huling Who Led With 1 To Go |
| Ultramarathon Man Max King After Amazingly Setting a Steeple PR In 3rd Steeple in 4 Years | Ben Bruce After 5th Place Finish |
| 2008 Olympian Billy Nelson After Not Making Team | |
---
Comments, questions, suggestions, story you'd like to submit? Email us