Redefine Running Episode II: Who's In Charge Of "The Sport"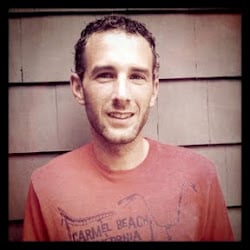 By Matt Taylor
June 20, 2012
The second in a series. The first article is here.
The sport of running is thriving and has been for quite some time. You and I know that, but the rest of the world . . .
. . . "Wait, wait, wait!" you're screaming. "Last week you said the sport was dying. That the outlook was gloomy. Now it's thriving? What gives?"
Fair point. I can explain the inconsistency in three parts.
First, we need to define the sport. Lots of people talk about "the sport" when they really mean participation in an activity. Just because more adults are running marathons and more high schoolers are going out for the track team doesn't mean "the sport" is growing. All you had to do was watch the Boston Marathon broadcast - hearing the frustration in Toni Reavis' voice when trying to discuss the race with the other commentators - to understand that "the sport" of road racing has been hijacked by the health & wellness and charity industries. Or go to a local track practice and ask the kids if they know who Matthew Centrowitz is. I did, and this was the look I got.
Anyone can run a road race or be on the track team, the same way anyone can play basketball. And while no one would confuse your corporate league for the NBA, we've somehow allowed the public to define our sport as any activity where you travel by foot from a start line to a finish line.
So here's the first part: We need to change public perception and find a way to separate "the sport" from everything else. To elevate it above fitness, charity, activity, grassroots and participation. Professional running, put simply, involves athletes who make a living running fast.
Second, let me explain how "the sport" is dying and thriving at the same time. For mainstream sports fans, track & field couldn't be further off their radar. It's hard to imagine a scenario where professional running is less accessible to these fans. For them, the sport is dead.
But for us diehard fans the sport is more accessible than ever. With LetsRun, Flotrack, RunnerSpace, MileSplit and Running Times, we have everything we ever wanted - content, excitement, controversy, heroes, villains, and so on. The problem is that these outlets cater to you and me, not Joe Sports-Fan. (Yes, his last name is hyphenated.) You might want to watch a seven-minute interview with Cam Levins, but Joe does not.
So here's the second part: LetsRun, Flotrack and others have rallied the base like never before, and to them we are grateful. But now "the sport" needs to find a way to beat soccer, UFC, fishing, car racing and the X Games in a general election. And to do so requires something we don't currently have, which leads me to the third part . . .
No one is in charge of "the sport." This might seem silly, but there is no professional organization responsible for our sport. Jesse Squires wrote a great piece for the TFAA suggesting that we need a communications manager responsible for the promotion of the sport. But I think it's more than that: We need a for-profit business entity that can build a new and profitable model from scratch. And I know what some of you are thinking: Isn't that the role of USATF? No, it's not. In a recent interview with Runner's World, new USATF CEO Max Siegel said this about USATF's role in generating interest in our sport:
"I'm actually intrigued by a concept that we have right now, the Win With Integrity program, where we were out there from the grade school, high school level, doing outreach, where we have athletes in there talking about character building, great choices, setting a standard for training and competition. The partnership with St. Vincent's [an Indianapolis hospital] on both the sports performance and the health care issue. So all these things, I think if you're going to generate a sustainable, long-term interest in the sport, the younger that we can get people excited about running, and not necessarily on the elite level, the healthier that the sport will be." [Emphasis mine]
I don't think the NFL is looking at Play60 and Punt, Pass & Kick as the sustainable, long-term drivers of their sport. Neither should we. These are important initiatives, but separate from promoting "the sport."
So here's the third part: While several organizations support our professional sport, USATF included, there's no single organization responsible for its success or failure as a business. Until that happens, we'll never do more than rally the base.
With the Olympic Trials set to begin, it's easy to ignore these issues because the Trials give us false hope that things are headed in the right direction - great drama, live broadcast TV, and stories that stick, like Christian Smith's dive for the line and Amy Yoder Begley's emotional run. But all we have to do is look at one small detail to realize that "the sport" isn't trying - or doesn't know how - to draw in new fans. The Trials will kick off with a special hammer throw at Nike's Beaverton campus. Nike and USATF constructed a special cage, gave it a catchy name (Hammer Time), and spent money and resources to promote it. I promise I have nothing against the hammer throw, but this effort will not convert general sports fans to track fans. And so while the sport is thriving for diehard fans, it's still dead to everyone else.
You can follow Matt on Twitter: @matt_tay
Matt Taylor created chasingTRADITION in 2005 and followed it up with chasingKIMBIA, chasingGLORY and chasingBOLT. For the last four years he was the global head of marketing for running and training at PUMA. He currently sits on the board of directors for Shoefitr and in July will launch a mobile video game with Usain Bolt. Matt was Wejo's teammate at Yale. You can read his first LetsRun article here.