Zane Robertson Pulls a Ryan Hall, Alberto Salazar is Track's Bill Belichick, Will Claye is Not Canadian But Good For the Sport, Tweet of the Week
by LetsRun.com
February 3, 2015
Previous versions of The Week That Was can be found here.
****
New Zealand's "Ryan Hall Moment" – Zane Robertson's Dream Comes True
Last week, New Zealand's Zane Robertson pulled an absolute stunner, as in his half-marathon debut he ran a 59:47 at the Marugame Half-Marathon, making him the first Oceania athlete and and fifth non-African-born runner under 60:00 ever (Spain's Fabián Roncero, Portugal's António Pinto, Brazil's Marilson dos Santos and the U.S.'s Ryan Hall have all done it).
When we saw the result, we instantly thought, "Wow, New Zealand has found their Ryan Hall."
The parallels between the two are striking. Both come from unconventional training backgrounds and both have spent a considerable time at altitude. Hall grew up in Big Bear, California which is at 6,700 feet and did twenty mile runs as a high schooler and ten mile tempo runs (For an interesting LRC interview with Ryan as a high schooler in 2000 click here). Zane, at the age 19, in search of being the best in the world, moved to Kenya with his twin brother Jake to train and has lived for the last six years in Kenya or Ethiopia at altitude pursing his dream. Both Ryan Hall and Zane Robertson initially tried to make their mark at 1500 before reluctantly moving up to moderate success at 5000, before becoming a totally unexpected sensation in the half-marathon.
The parallels between the two are eerie:
Article continues below player.
Hall ran 3:42.70 at 18, 13:16.03 at 22 and 59:43 in his half marathon debut at 24.
Robertson ran 3:41.77 at 21, 13:13.83 at 23, and 59:47 in his half marathon debut at 25.
(Note, in an interview Zane says he ran 3:41 at age 19 but no stats site lists that)
It will be fun to see if Zane goes on to have great success at the 26.2 distance in the years to come.
###
American Shalane Flanagan was scheduled to race in Japan but didn't compete. Agent Tom Ratcliffe told us that Flanagan "had a slight hip problem and thus did not go to Japan."
More: Zane MF Robertson 59:48 Half Debut!!!
Zane Robertson Talk in Our Fan Forum Over The Years:
2011: Let Us Introduce You To The 21 Yr Old Robertson Twins of NZ – Been Living In Kenya For 4 Yrs Training To Be World's Best
2012: Where can I find more about Jake and Zane Robertson?
2014: Zane Robertson out of Great South Run, "Maybe Dubai or London next year."
2014: Jake and zane robertson!?
2014: Zane Robertson 59:47!!! The future is here!!! How fast will he go?
LRC Wayback Machine
Interview from Ryan Hall Before His Senior Year of High School
****
Fast Times At the Camel City Elite Races / Proof Positive That You Can Run Fast On A Flat Track
Did you hear that Cory Leslie ran a 3:54.00 mile last week?
Did you hear that Brandon Johnson ran a 1:46.74 800 last week?
Or what about Shannon Rowbury's 4:20.12 mile?
No, you didn't, because the actual times run by all three at the Camel City Elite Races at the JDL Fast Track in Winston-Salem, N.C., were 3:56.99, 1:48.27 and 4:22.66. But the track in Winston-Salem is not banked and those are the times you get if you apply the NCAA flat-to-banked track conversion.
Kudos to the meet organizers for helping grow the sport. The meet featured $40,000 in prize money and bonuses and likely $50,000+ if one considers appearance fees. The meet also established something very important for the sport – it proved that you can run very fast on a flat, indoor track.
Maybe all of the colleges around the globe don't need to spend tens of thousands to travel far and wide to chase fast times on banked/oversized tracks. The NCAA conversion is very generous.
Three of the top seven on the 2015 NCAA men's mile list are people who ran their marks on flat tracks including Virginia Tech's Patrick Joseph, who ran 4:00.47 in the Camel City race. His 4:00.47 converts to 3:57.44. His teammate, Thomas Curtin, ran 7:56.10 in the 3000 at Camel City, but with the conversion he's #2 in the NCAA at 7:50.63.
Speaking of conversions, the NCAA leader right now in the men's mile is Montana State's Cristian Soratos. The Salina, CA native ran 4:05.18 at Montana State – a flat track at altitude – which with an altitude and flat track conversion got converted all the way down to 3:56.87 (Soratos has a 3:43 1500 pb).
The women's NCAA leader in the mile also comes from a flat track. North Dakota State's Erin Teschuk ran 6.41 seconds faster than her seed time last week, putting down a 4:34.78 in Minnesota which coverts to 4:32.09. Teschuk, a Canadian who is a 10:23 steepler, ran a 16+ second pb in the race (previous pb of 4:51.31).
More: LetsRun.com's Full Coverage of the 2015 Camel City Elite Races
****
The Nike Oregon Project Is On Fire Except For Its Two Most Prized Pupils
Last week was a great week for the Nike Oregon Project. Shannon Rowbury became the fifth-fastest indoor performer in women's mile history, Cam Levins pulled off a ridiculous 3:54 mile, 8:15 2-mile double in the span of about 30 minutes, Jordan Hasay won the women's 2-mile in NY, and Japan's Suguru Osako (8:16.47) set a new Japanese record for 2 miles.
Yet it was hard not to wonder what coach Alberto Salazar thought of the weekend. Why? Well his two most prized pupils, Galen Rupp on the men's side and Mary Cain on the women's, were a little disappointing with their results. Rupp was just fourth in the men's 2-mile at the Armory in 8:17.24 and Cain just fifth in the women's 800 in 2:02.75.
We believe there is little reason for concern and the losses for Cain and Rupp could actually be a good thing, as it only can fuel their motivation. Remember, last year, Cain only opened up outdoors with a 2:02.31 800 at Pre and yet she was dominating World Juniors later in the summer. Rupp's turnaround was even quicker. Two weeks after losing to Collis Birmingham in a tactical 5000 where Rupp ran just 13:19, he ran an American record of 26:44.36 for 10,000 at Pre, closing his last 5000 faster than he ran two weeks before.
In 2014, Rupp and Cain both showed at least outdoors (Rupp did open indoors with a ridiculous 13:01 5k) that it takes a race or two for them to get their racing legs underneath them. We'll find out if history repeats itself in 2015 in the coming weeks.
More: Full Coverage of 2015 Armory Track Invite
USATF.TV has full race videos from the first nationally televised meet of the year.
****
Alberto Salazar Is Track And Field's Bill Belichick
It struck us on Sunday that Alberto Salazar is our sport's version of Bill Belichick.
Mention the name Bill Belichick to an NFL fan and the reactions are very strong and generally go in one of two directions.
"Genius," say his fans, citing his four Super Bowl wins, six Super Bowl appearances, and 12 AFC East titles in 15 years as the Patriots head coach.
"Cheater," say his detractors, citing Spygate (which may not have been as big of a deal as people think as explained here; Belichick was doing something that was allowed the year before) and Deflategate (which hasn't been proven) and formations no one else has used before. (This sentence from Pro Football Talk on the formations sums up the attitudes perfectly, "Depending on whom you ask, Belichick is either a genius or a cheater…")
The same is true for Salazar.
"Genius," say his fans, citing the Olympic medals won by Rupp and Farah, plus his success with Dathan Ritzenhein, Mary Cain, and now Shannon Rowbury and Cam Levins.
"Cheater," say his detractors, citing his association with Athletics West, his coaching of Mary Slaney when she tested positive and his use of technological (AlterGs, underwater treadmills, altitude tents) and pharmaceutical (his athletes' use of thyroid medication under Dr. Jeffrey Brown, his own use of Prozac and prednisone) aids. Of course, AlterGs, underwater treadmills, altitude tents, thyroid check-ups are legal and available to any coach or athlete willing to pay for them. Like Belichick, the most serious allegations about Salazar remain unproven.
The analogy goes further as both didn't have great success in their initial coaching forays with modest talent. Belichick was let go after five seasons in Cleveland and Salazar's NOP was far from a world beater when it started and he was working with the likes of Dan Browne, Mike Donnelly and Chad Johnson.
The contrasting views of Salazar were perfectly summed up by the following two threads that popped up on the messageboard last week:
*NOP Haters It's Time to Waive the White Flag – Levins Wins Proves Alberto Salazar is the Best Coach PERIOD
*Curious? Here's what I think the NOP is doing.
****
Quote of the Week (that wasn't Quote of the Day) / The Armory Can't Make Up Its Mind
The Armory Foundation announces an exciting addition to the 2015 indoor track and field season: the Armory Track Invitational on January 31, 2015 at the New Balance Track and Field Center. The Armory Track Invitational, a new event featuring some of the country's best professional, collegiate and high school athletes, will replace the former Collegiate Invitational.
– opening of a press release sent out by the Armory in November talking about the new Armory Track Invitational.
That's all fine and dandy until we got to New York for the pre-meet press conference on Friday and Armory head (and former NYC marathon champ) Norb Sander starting things off by saying the meet had a long tradition and held up a program which he said was from the first meet 15 years ago.
That small criticism aside, the addition of the Armory Track Invitational to the 2015 schedule was certainly a bonus for fans of professional track and field. Last year, with the decline of the Tyson meet in Arkansas, there were only three pro meets nationally televised as part of the USATF indoor season – the Millrose Games, the New Balance Indoor Grand Prix and USAs. With the new Armory Track Invite replacing the role of what the Tyson meet used to be, there are once again four.
A little bit more geographic diversity would be nice. Two meets are in NYC and the other two are in Boston. How about a dry run in Portland, the home for 2016 World Indoors? Could Camel City in North Carolina make the cut? But beggars can't be choosers. So thank you, Armory.
(disclosure: The Armory is a paid advertiser on LetsRun.com)
****
Will Claye Is Not Canadian / He's Just Good For The Sport of Track and Field
Olympic triple jump silver medallist Will Claye was one of the four featured athletes at the pre-meet press conference for the Armory Track Invite, and for good reason. In addition to being a great athlete, Claye is a showman as well who admits to being inspired by Willie Banks — the man who invented the pre-jump clap. Claye is a fan favorite as he hams it up for the crowd. At the Armory, he jumped with a baseball cap on (as he usually does) as shown below.
We didn't know that made him Canadian:
If the sport had more innovators like Will Claye, it would be a lot more popular. While sponsored by Nike, Claye is allowed to wear his own clothing line to certain events as shown by how he was dressed at the pre-meet presser.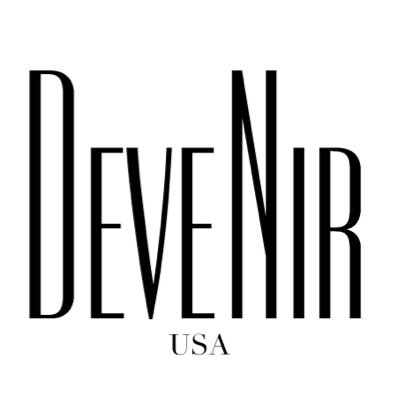 Claye's clothing line is called DeveNir as devenir means "become" in French and Claye claims he's always aspiring to be more, in life and track and field. You can check Will Claye's clothing line out at DevenirUSA.com.
But what most impressed us was the T-shirt Claye has produced.
There are several t-shirts which can purchase here.
You can learn more about Claye at his website: WillClayeInFlight.com
****
Tweet of the Week (Male)
In case you didn't believe that Mo Farah really is an identical twin (his identical twin brother Hassan was left in Somalia when Mo emigrated to the UK), this tweet from Africa should convince you.
https://twitter.com/Mo_Farah/status/562524976365174784/
****
Tweet Of The Week (Female)
During the Super Bowl, Proctor and Gamble asked people to tweet out photos of what it's like to do things as a girl, using the hashtag #LikeAGirl. The Providence Friars got in on the action with a photo of Kim Smith dominating the 2004 NCAA Cross Country Championships, right from the gun.
#LikeAGirl pic.twitter.com/EfTxn8nfEb

— ProvidenceXC | Track (@FriarsXCTrack) February 2, 2015
****
It's Official: Rita Jeptoo Is Still The 2014 Boston Marathon Champion – But She Won't Be Getting the World Marathon Majors $500,000
There were a lot of doping bans handed out last week. Rita Jeptoo of Kenya was officially banned for an EPO violation, but only the results from 25 September 2014 (the date of the test) onward were annulled, meaning she remains the Boston champ for last year.
Astute fans will also know that with her 2014 Boston win still to her name, Jeptoo is still atop the 2013-2014 $500,000 World Marathon Majors standings. With four wins, Jeptoo had 100 points (25 points per win) but even without her Chicago win, she still has have three wins and 75 points – 10 more than runner-up Edna Kiplagat.
The good news is the WMM will not be paying Jeptoo $500,000.
We reached out the WMM majors and asked them if there was anything in their bylaws or contracts that would prevent them from paying Jeptoo. Chris Weiller of the NYRR reponded as follows:
Bottom line is yes, if a runner is guilty of doping they are ruled ineligible for the WMM title in the series period that their race results were annulled in.   They are also ruled ineligible for any subsequent WMM title for the remainder of their careers.
The WMM also released this press release saying the same thing.
That's great news. Mega kudos to the WMM for really taking a strong stance against doping. Before hearing back from them, we had written that any doping positive should automatically disqualify an athlete from the series and we encouraged the WMM to simply not pay Jeptoo and dare her to sue them. That isn't necessary anymore.
Kenya's Edna Kiplagat now stands to earn the $500,000.
****
More than 60% of Russian Gold Medallists from 2012 Appear To Be Dopers
Jeptoo wasn't the only star to be banned last week. Russia's 2012 Olympic steeple champ Yulia Zaripova was banned last week as well. She was handed a two-year, six-month ban for "use of prohibited substance and (or) a prohibited method" beginning July 25, 2013. Her results were also wiped out for the periods from June 20, 2011 through August 20, 2011 and July 3, 2012 through September 3, 2012, meaning that she gets to keep her 2011 world title (her win came on August 30, 2011, 10 days after the period for which her results were annulled ended. This makes no sense but we'll save that for later), but loses her Olympic title.
With that ban, it now means that five of Russia's eight Olympic track and field gold medalists from 2012 have either served a doping ban or been implicated in a doping scandal. So far only one of them is on track to lose their gold medal.
The Five 2012 Russian Gold Medallists Who Have Some Explaining To Do (Only 1 Lost Their Medal)
1. Sergey Kirdyapkin (m 50k walk) – has a three-year ban (that doesn't cover his 2012 Olympic win).
2. Mariya Savinova (w 800) – hasn't been given a ban but implicated in the German TV report by Hajo Seppelt.
3. Elena Lashmanova (w 20km) – has a two-year ban (that doesn't cover her 2012 Olympic win).
4. Tatyana Lysenko (w hammer) – banned for two years in 2008 (didn't cover her 2012 Olympic win)
5. Yuliya Zaripova (w steeple) – banned for 2.5 years including her Olympic win.
The Three Russian Gold Medallists Who Haven't Been Implicated in A Doping Scandal
1. Ivan Ukhov (m high jump) – no ban or drug implications that we've seen.
2. Anna Chicherova (w high jump) – no ban or drug implications that we've seen.
3. Natalya Antyukh (w 400h) – no ban or drug implications that we've seen.
And yet there are still many people who say track and field does't have a doping problem or wonder why we allowed doping talk on our running messageboard.
Major, intentional doping bans need to result in a lifetime ban and a wiping out of all previous results. Wiping out any previous result is the easiest place to start. Even if athletes don't have to pay back prize money for races where it can't be proven they doped how about stripping all results prior to the doping ban?
***
Quote of The Day and Last' Week's Home Pages
To see the quotes of the day from last week or last week's homepage or any homepage, go to our archive page.
Questions, comments, please email us or post them in our fan forum.