2015 Camel City Elite Races
Winston Salem, NC
January 31, 2015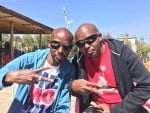 Zane Robertson and Ryan Hall are way more similar than you thought, Alberto Salazar is track's Bill Belichick, Will Claye is not Canadian but good for the sport, the Russian are really good at doping, plus the tweet of the week, fast races on a flat track and more.
Manzano and Leer will take on Riley Masters, Matt Elliott and Cory Leslie in the men's mile while Rowbury faces Stephanie Garcia, Heather Kampf and Morgan Uceny in the women's mile. 2013 Team USA member Brandon Johnson features in the men's 800 against Harun Abda and Ryan Martin.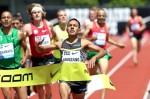 Manzano will open 2015 on Saturday in the mile at the Camel City Elite races in Winston-Salem, N.C. against Will Leer, Matt Elliott, Riley Masters and others. He's also planning on running the Wanamaker Mile at Millrose and the USATF Indoor Championships.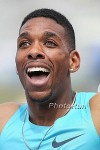 Johnson was the talk of US track in 2013 but was nowhere to be seen in 2014 as a shift from 50 to 60 mpw to 80 to 90 mpw backfired. Before his season opener at the Camel City Elite Meet in Winston-Salem, N.C. on Saturday, Johnson talks about what it's like to room with Dathan Ritzenhein, his coaching change to an Olympic gold medalist and how his training has been going "awesome."
Outside Letsrun