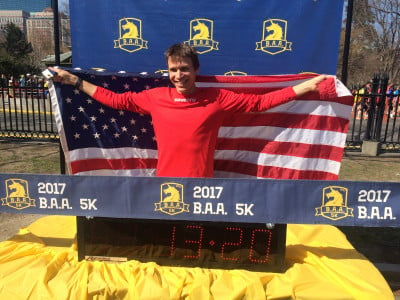 BAA 5k: LRC Ben True (13:20) Breaks His Own American Record, Molly Huddles Gets Another Sub 15 But is Outkicked by Buze Diriba (14:54) True has mixed up his approach this year and Huddle is going for the AR at Pre.
Discuss: While you were sleeping: Ben True just broke the American 5k record
BAA Mile: LRC 2017 BAA Mile: Michigan Alums Nick Willis (4:13) & Nicole Sifuentes (4:33) Prevail Soratos and McGee were your runner ups.
The Inside Scoop From Friday's Press Event

LRC Desi Linden Is All-In (And Wasn't Surprised by Sumgong's Positive Test), Alberto Salazar Says Jordan Hasay Is More Prepared For The Marathon Than Anyone He's Seen Since He Set The WR & More From the Elite Women in Boston Desi Linden says she'll be devastated if she doesn't win on Monday while Jordan Hasay revealed that Alberto Salazar has a TON of faith in her.

LRC A Smiling Galen Rupp Says He's Been Pain-Free Since the Prague Half Marathon — "It's Just Been Such a Weight Lifted Off My Shoulders" An American born man hasn't won Boston since 1983. That definitely could change on Monday as today Galen Rupp was practically giddy when talking about the status of his foot injury.
LRC Meb Keflezighi Discusses His Rough Buildup Ahead of His Final Boston Marathon, Plus More From the Elite Men At Friday's Press Conference Get the inside scoop from Friday's press conference. What racer did famed coach Renato Canova call a "big talent?" What does Wesley Korir think of Jemima Sumgong being busted and can Luke P rebound from his disaster in Chicago?

RRW If Emmanuel Mutai Finishes The Boston Marathon On Monday, He'll Be The First Person To Have Run All 8 Majors Mutai, who has won nearly $1.5 million in prize money during his career, is basically guaranteed to be a winner as long as he finished on Monday, but the 2:03:13 man also thinks he can actually win the race, "I'm looking forward to winning."
More Drug News: Russia Crash And Burn
International Sprints, Jumps And Throws
Want a Better Running Shoe?
Beta Better Running Shoe Site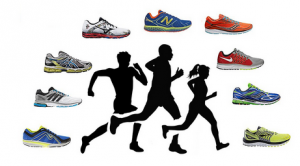 It's Time to Change How We Find Running Shoes