Sunday's Boston Runners Digest Radio Show With Toni Reavis Presented By LRC
Listen Here Or Download It To Itunes. We gave our final predictions, discussed SkyBet betting odds for Boston and talked whether the weather could help an American win.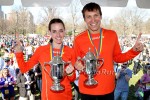 Updated, with quotes and analysis as the two Saucony-based athletes got the AR at a "hometown" race. Marc Davis was on hand to see his record go down. *Ben True Vid *Molly Huddle Vid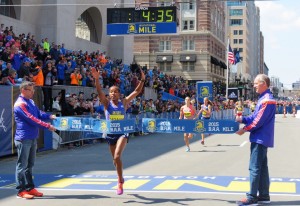 Ethiopians Dejen Gebremeskel And Dawit Seyaum Win BAA Invitational Mile Seyaum ran 4:35 as Heather Kampf (4:37.0) and Morgan Uceny (4:37.7) were a close 2-3. Gebremeskel won easily in 4:04.1 as Chris O'Hare was 2nd (4:07.0). *Results
*LRC Video Interviews: Dejen Gebremeskel, Heather Kampf, Morgan Uceny, Chris O'Hare
Huge Upset At Pepsi Relays In Oregon
Mary Cain Gets Beaten By Annie Leblanc 4:16.17 To 4:17.91 (discuss) Leblanc is an Oregon junior who did not make NCAAs indoors this year but has run 2:04 in the past. The importance of Cain's outdoor season only got even bigger. Ken Goe has article on the race here that has quotes from Leblanc. More Pepsi Relays and Mt. SAC below.
*MB: Annie LeBlanc does it again – Takes down Moser in 800 after beating Cain in 1500!!
*Annie Leblanc Stays Humble After Beating The Pros "I'm pretty sure she had been training hard before this race. It's really early for her, just like for Mary Cain. This doesn't show how good they are."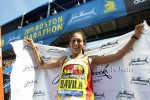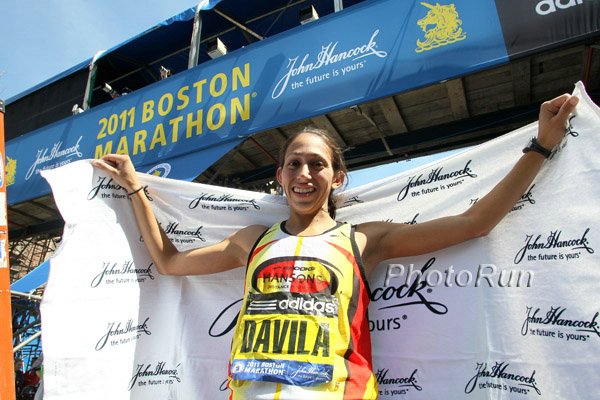 LRC 2016 Olympic Trials 2015 Boston Marathon American Women's Preview: Can Flanagan, Linden Or Cragg End The American Drought? It's been 30 years since an American woman won Boston. Can Shalane Flanagan, Desiree Linden or Amy (Hastings) Cragg follow in Meb's footsteps and take the laurel wreath? We break down this preview of the Olympic Trials.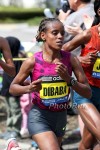 LRC 2015 Boston Marathon International Women's Preview 2014 Chicago champ Mare Dibaba leads the field, though she'll be challenged by fellow sub-2:20 woman Buzunesh Deba, who would have set a course record last year if not for drug cheat Rita Jeptoo. World junior record holder Shure Demise Ware and former champs Caroline Kilel and Sharon Cherop will also be on the start line.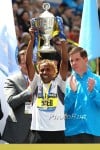 LRC 2015 Boston Marathon American Men's Preview: Can Meb Keflezighi Shock The World Again? For the first time in 31 years, an American enters Boston as the defending champion. If Meb can't repeat, can Ritz, Teg, Eggleston, Arciniaga, Cabada or anyone else from the US of A shock the world?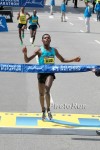 LRC 2015 Boston Marathon International Men's Preview: Which Of These Men Will Snap The American Win Streak At One? 2013 champ Lelisa Desisa and former world record holder Patrick Makau (2:03:38 PR) are the headliners, but there's depth behind them with five sub-2:05 men overall and five more sub-2:07 + HM world record holder Zersenay Tadese (58:23).
More Men's News On Chebet: "I have polished what it needed to be done." … Ritz "I have under-prepared just to stay healthy." … Meb "… is the frosting on the cake." And Cabada In Our Boston Special Section
Women's News
Boston On The MB:
Full Coverage Here
We Knew It'd Been Too Many Days Without A Doping Ban
Sh&t Just Hit The Fan In Kenya *Discuss
Saturday Desi Linden Talks About Her Chances For Victory, Amy Cragg Talks About Her Boston Marathon Preparation And Training With Molly Huddle Linden is thrilled that there is no longer one seemingly unbeatable person (and drug cheat) in the race.
Friday Good News/Bad News For Desi And Shalane's American Chances We break down the women's press day in terms of good news/bad news for the American women. Mare Dibaba is ready to go; so is Buzenesh Deba and nearly everyone we spoke to. And some words of wisdom: "Life is today. Tomorrow is a dream."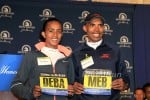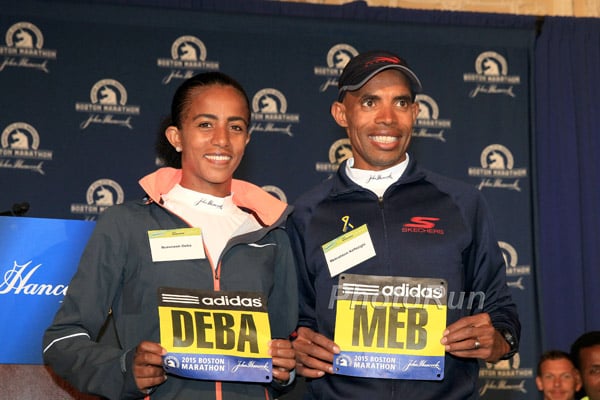 Friday Everything You Want To Know About The Boston Marathon Men's Pro Field From Friday, Guaranteed If you want to dominate your Boston office pool read this as we give you insight on just about everyone. Ritz is getting help from Greg Meyer and Hartmann, Tadese hopes to have figured out the marathon, Makau is ready, Tadese still looks great, not to mention Teg, Cabada and – oh, yeah – a guy named Meb. Interviews and more.
Non-Boston Stories From Wednesday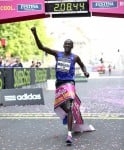 Kenneth Mungara took down Andres Espinosa's master's WR in the marathon, Ryan Hall lost another high school record to Webb, Kodiak, Alaska pop 6,423 has had 2 sub-8:50 2 milers, Jake Riley ran a tremendous race of an unspecified distance, and two reasons why you should never quit.
Angry Reactions To AK Announcements
Non-Boston Marathon Stuff
The Place To Be In Boston With Secret LRC Shirts And A Bar (More Info Here)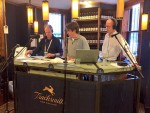 Listen To / Download Friday's LetsRun.com's Toni Reavis' Runner's Digest Radio Show LRC's Rojo was at the Tracksmith popup shop in Boston for the first time and the crew discussed what they learned at Friday's Boston Marathon pro media day.
Eugene 2021!
LRC Analysis: Eugene Worlds 2021: Details And Three Quick Takes – USATF Thriving Under "Old School" Way Of Doing Business In a special vote, the IAAF decided to bypass the normal bidding process to give the 2021 championships to TrackTown USA. We break it down.
Not Everyone Is Happy: Gothenburg Says Eugene Bid For 2021 Worlds Was "Unfair" Gothenburg wanted 2021 to celebrate the 400th anniversary of their city.
European Athletics Head Svein Arne Hansen Congratulates Vinny But Says, "This type of decision would just not happen within European Athletics as we have a comprehensive bidding process that all candidates must follow."
MB: Eugene Awarded World Champs in 2021!
15 Minutes Of Fame – 51 Seconds Of Fame (Shame?)
The Search For A Better Running Shoe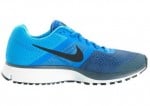 LRC The Most Popular Running Shoe On LetsRun.com Is … Not Made Anymore … The Nike Pegasus+ 30 Thousands of you filled out our detailed running shoe survey in the fall and more of you ran in the Nike Pegasus+30 than any other shoe. Only problem is all of you need to find a new shoe, help us out below: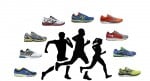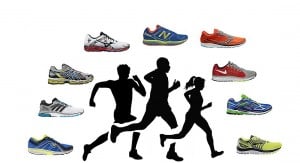 LRC The Improved LRC Running Shoe Survey Is Back – Three Minutes To A Better Running Shoe The running shoe buying process sucks and we want to improve it with data. We took your reviews from the fall, made a running shoe beta site, and have improved our survey to ask you what shoe your previously ran in. We now need more reviews from you on the latest shoes.
Want a Better Running Shoe?
Beta Better Running Shoe Site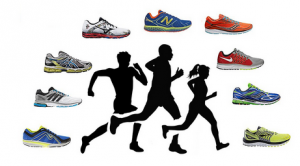 It's Time to Change How We Find Running Shoes