Week That Was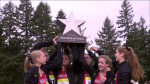 LRC WTW: Double Wins For Bill Aris, Sarah Disanza Rocks It, Jeff Eggleston Goes For It, Paula Radcliffe Improves, And More We recap the week that was and talk about Sarah Disanza rocking it, Jeff Eggleston going for it, Paula Radcliffe improving, Patrick Makau returning and investigate whether Bill Aris is the greatest high school coach ever?
Q&A With 2:10 American Jeffrey Eggleston
*MB: Who says Americans don't go for it? Jeffrey Eggleston sure did. 2:10 marathoner went out in 63 at Fukuoka last weekend!!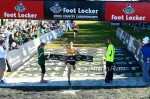 LRC 2014 Boys' Preview: A Race For The Ages For the first time in history, the top three boys from last year all return, led by 2013 champ/4:02 miler Grant Fisher. He'll try to hold off John Dressel (2nd last year), Matthew Maton (3rd last year, 4:03 mile, broke Galen Rupp's Oregon state meet course record) and a slew of other contenders in one of the deepest Foot Locker fields ever.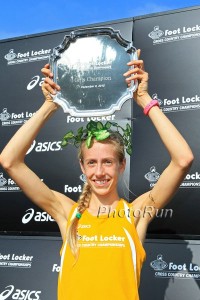 LRC 2014 Girls' Preview: 2012 Champ Anna Rohrer Seeks To Reclaim Her Title Hannah Debalsi is back, as is two-time FL West champ and four-time qualifier Makena Morley, who won her region by an astonishing 38 seconds. But neither of them is the favorite. That would be 2012 champ Anna Rohrer, who ran 16:57 at FL Midwest (just missing her CR) despite not running this summer.
Time To Vote
[gravityform action="polls" id="52″ mode="poll" cookie="1 month" show_results_link="true" display_results="true" percentages="true" counts="false"]
Airing The Sport's Dirty Laundry
SA News: Oscar P Isn't Off The Hook Yet
More Post-USATF Annual Meeting News
What Happened To Foot Locker Legend Kenny Cormier?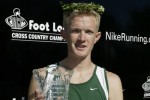 LRC 10 Years Later: Finding Kenny Cormier 10 years ago today, Kenny Cormier was atop the running world after winning the 2004 Foot Locker National Championship thanks to his legendary 100+ miles per week. Three years later, even though Arkansas coach John McDonnell said, "He had it all – the head, the body," he was completely out of the sport and joining the Marines. Where is he today? That is a bit complicated.
IAAF / Russian Doping Scandal News Continues
Honolulu Marathon Is Sunday
Catch Up On More Olympic Reform News
The Triple Jump Might Be Safe, But Not The 10K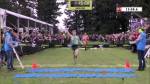 LRC Unbelievable: Fayetteville-Manlius Sweeps Boys' & Girls' Titles At NXN High School Team Nationals The F-M girls were upset last year to snap their streak of seven straight NXN titles but they're back on top in 2014 and had some company on the podium; the F-M boys, runners up in 2004 and 2010, broke through to win their first NXN title. Individually, Tanner Anderson (15:11) and Allie Ostrander (17:19) got the wins.
*DyeStat: FM Breaks In New Course With Historic Sweep
*Coach Bill Aris Post-Race Video Interview
*MileSplit: Tanner Anderson's Individual Sacrifice (Not Racing FL) Rewards Him Well In addition to the individual win, his team got 3rd.
High School Talk On The Message Board: 
*FM SWEEPS NXN BOYS & GIRLS!
*Petition to let Tanner Anderson Race Footlocker
*Wayzata in 9th at 4k, finishes 2nd?! And only ranked 24th in Dyestat??!!
*BEST COMPROMISE between Footlocker and NXN
*Meanwhile in Wisconsin, the Hacker legacy lives on
*Footlocker West Results

Want a Better Running Shoe?
Beta Better Running Shoe Site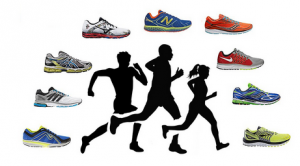 It's Time to Change How We Find Running Shoes