Interesting Distance News
More IAAF And Post-Doha Decision News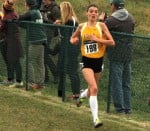 RRW  Kate Avery, Michigan State Run Away With NCAA Titles There was no doubt about it. Michigan State was the best team and Kate Avery of Iona the best runner at the 2014 NCAAs. Recap with results.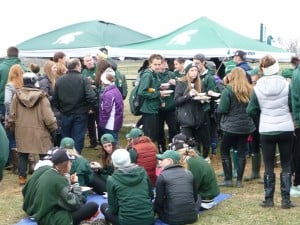 LRC 8 Thoughts On The Women's NCAA XC Championships: Michigan State And Walt Drenth Get It Done We give Walt Drenth, Michigan State and Kate Avery the praise they deserve, plus talk Sarah Disanza, Emma Bates, Providence, and freshmen.
Photos: Men's Race *Women's Race *All-Americans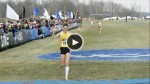 Miss The Race?: Full Video Replay Of Women's Race
LRC Women's Video: MSU's Walt Drenth, Leah O'Connor And Team Celebration, Iowa State Coach Andrea Grove-McDonough, ASU's Shelby Houlihan
NCAA Women On The Boards: How did Michigan State beat the women's race and beat teams like Georgetown, Oregon, Colorado, Stanford, etc.?!?! link fixed
*Kate Avery: NCAA Champ And Sally's Record

International Weekend Results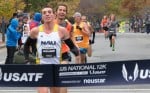 Molly Huddle got another big win to bring her prize money total to $128,000 in 2014, collegian Brian Shrader (born at 7,000 feet of altitude) turned heads by beating the pros at the .US 12k Champs, Priscah Jeptoo showed she's on her way back, and Duke did not show anything.
Award Night In Monaco: AOY Announced
Doping News: Great Quotes From Travis Tygart
The Distance Pros In Monaco Speak
Genzebe Dibaba Is Going For The 5,000 World Indoor Record And 5,000 World Title In 2015 Genzebe's sister Anna translated for her and they both spoke on the Dibaba sister running legacy.
Interesting Stuff: Nijel Amos Says The Commonwealth Games 800 Final, Which He Won Over David Rudisha, Was The Hardest Race Of His Life Apparently Amos was coached to an 800 Olympic silver by a geography teacher and he is a musician going by the name of "DJ Zorro" on YouTube. He has a single coming out with his band, "Black Brothers."
Hicham El Guerrouj Says The Only Athlete He Can See Breaking His 1,500 WR Is Asbel Kiprop El Guerrouj is a bit critical of Kiprop's racing, though, saying he tries to do too much and needs to prioritize – winning titles or breaking records.
Dennis Kimetto Talks About How Poverty Inspired Him To Become A Runner Once a poor farmer, now he's won more than $100,000 in a single race for his WR in Berlin. Looking ahead, Kimetto thinks the sub-2 hour marathon is possible.
Doping News
News From The UK
Want a Better Running Shoe?
Beta Better Running Shoe Site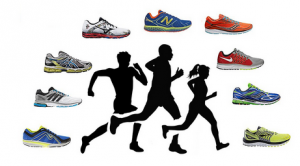 It's Time to Change How We Find Running Shoes