LRC One Of The Greatest 1,500s Ever: Silas Kiplagat Fastest Time In 10 Years, World Junior Record, 7 Men (Including Nick Willis) Sub-3:30, Leo Manzano And Matt Centrowitz PR
The world record of 3:26.00 remains safe, but the much-hyped men's 1,500 delivered, producing one of the greatest races in the history of the event. *IAAF Recap
Discuss:  What a 1500!!! Kiplagat 3:27.64. 5 guys break 3:30. Leo the Lion roars again – Manzano over Centro in 3:30.98!!!
*MB: Nick Willis!!! 3:29.91! Greatest non African since the Brits ! 
*MB: Time for people to start worrying about Ronald Kwemoi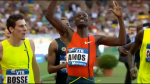 LRC What An 800: Nijel Amos Takes Down King David As Five Men Run 1:42 This was historically good and brought back memories of the fantastic men's 800 Olympic final from 2012. The 800 is now a "must-watch" event.
MB: Amos wins in 1:42.45. 1:42.53 LIKE A BOSSE!!! Rudisha was only 5th!
Latest Pre-Commonwealth Games Stuff
IAAF Recap Of Lucerne: Valerie Adams won #52 in a row, Michelle-Lee Ahye won the 100 and 200 but pulled up injured after 200. Here is a video of Ahye pulling up in the 200.
*Distance: Andy Bayer 12-Second PR To 8:25!! Donn Cabral 8:22, Forys 8:24, Torrence 1:46, Grunewald 15:33
Lots Of US 800 Men In Liege On Wed. – Rutt, Wieczorek, Martin, Loxsom, Abda, Greer, Andrews
Want a Better Running Shoe?
Beta Better Running Shoe Site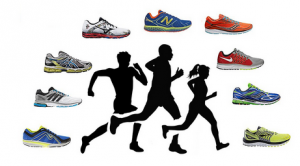 It's Time to Change How We Find Running Shoes