More to Come? #FridayAfternoonNewsDump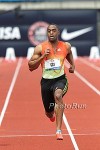 Gay's drug ban came down today and it was cut in half to one year for his cooperation with anti-doping authorities. There are no details on what substance Gay took or who gave it to him, so expect more from USADA. Gay did admit to doping at the 2012 Olympics (the US will lose its 4 x 100 silver medals), but not the Olympic Trials. We are also to believe Gay started doping mid-week between the London and Monaco meets.
Distance News: Ryan Hall Speaks
Week That Was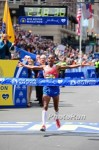 LRC
Meb Has Won Boston, Emails From Meb's Brother And Ryan Hall's Mom, Rita Jeptoo, Sub-5 Beer Mile, Annie Bersagel, Drake, Penn And More
Meb
,
Meb
,
Meb:
We break down Meb's amazing win at Boston and
Rita Jeptoo
's finish. Plus, emails from
Ryan Hall's mom
,
Meb's brother
, some praise for
Dan O'Brien
, a
sub-5 beer mile
,
Annie Bersagel
joins the sub-2:30 club, and some tremendous pro action at
Drake
.
More On Rutherford LJ Controversy
Doping Updates: Shobukhova Owes A Lot Of $$$
Field Event News: Greg Rutherford's LJ NR Being Scrutinized
Doping: Liliya Shobukhova Goes Down
Russian Marathoner Liliya Shobukhova (#2 Fastest All-Time) Gets 2-Year Doping Ban After Getting Caught By Biological Passport All her results since October 9, 2009 have been annulled, including her win at London, 3 wins at Chicago and her 2:18:20 PR and she'll have to pay back the prize money she won at London/Chicago.
*Paula Radcliffe Tweets: "Lilya Shobukhova finally exposed as a drug cheat. Disqualified using blood passport, results since 2009 annulled."
*MB: down goes liliya shobukhova
10 Months Later, Tyson Gay's Doping Case Could Be Finally Resolved Soon Gay's agent Mark Wetmore said, "It has been a long process, so I think it is nearing a conclusion. Let's hope that in the coming days or weeks, we will all know where this one stands."
Correction From Yesterday: Jamaican Doctor Who Was Arrested For Corruption Charges Wasn't On The Jamaican Doping Diciplinary Panel; It Was His Brother Original article is here.
Doping In Soccer: Fifty Years Of Evidence Convicted agent Stefan Matschiner: "Doping is just as much a problem in football (soccer) as it is in tennis, athletics, swimming and cycling. It's part of daily life."
Did USATF Get Ripped Off?
Distance News
Andrew Bumbalough On Sunday's Payton Jordan 5,000: "The pace won't lag. We decided as a group that we wanted it to be hard, and we've asked the rabbit to make it that way." Bumbalough also talks about the indoor DQ debacle and says in the last 2 months no one from USATF has contacted him, despite the supposed "working group" being formed that is supposed to deliver a report in June.
*MB: Stacked Payton Jordan 5k
Ryan Hall Has Full Racing Schedule Planned For May He'll race the Flying Pig 10K this Saturday, Bay to Breakers 12K May 18th and Boulder Boulder 10K May 24th.
Did You Know Jerry Schumacher's Group Finally Got An Official Name? Meet The Bowerman Track Club Link is to an interview with Nike's Chris Cook, who leads the Bowerman Track Club about the inclusion of Team Schumacher into the rebranding of the already existing Bowerman Athletics Club.
Abeba Aregawi Will Lead Stacked 1,500 For May 31st Pre Classic She faces Jenny Simpson, Hellen Obiri, Faith Kipyegon, Eunice Sum, Brenda Martinez, Treniere Moser and more.
GB's 19-Year-Old Sub-2 800 Runner Jessica Judd Ready For Commonwealth Games Judd got a stress fracture in her back at the end of last year, but has made a full recovery and says her training has gone great.
Admin/Random: Rio 2016 Way Behind Schedule
Forget Sub-4, How About Sub-5? Beer Mile WR Goes Down
Meb Still Making News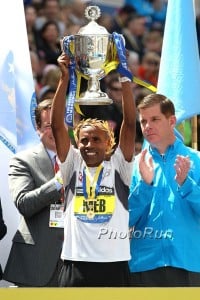 A MUST READ: The Inside Story: How Did Meb Get Far Enough Ahead To Win 2014 Boston? Toni ReavisTells You Reavis has the scoop of what went on in the top African pack.
A Lot Of US Road Action On Tap For Sunday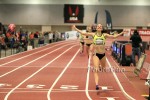 Update From USATF: Report On 3k DQs Coming In June It doesn't take 4 months to acknowledge Andrew Bumbalough was DQed improperly.

Distance News
Haile G's Masters Marathon World Record Attempt In Hamburg Is Off As He Pulls Out Due To Pollen Allergies It's a shame as the world record holder Andres Espinosa is being flown into Hamburg by meet organizers.
*LRC World Record Holder Andres Espinosa Of Mexico To Be Guest Of Hamburg Marathon Espinosa's masters world record of 2:08:46 was going to be no easy feat for Geb, as it is the best Masters World Record in all of track according to the IAAF tables.
25,000 Likes on Facebook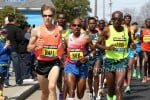 LRC American Strong: The Untold Story Of American Teamwork And How Ryan Hall Helped Meb Win Boston American Meb Keflezighi rightfully got the glory but his American competitors helped him out. The untold story of American Strong.
"Best @letsrundotcom article I've ever read I believe." – @GreccoCole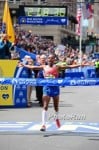 LRC Dick Patrick – Meb Strong: How Meb Worked His Magic Once Again Meb once again pulled it off, when very few thought he could. Dick Patrick tells us how the deserving champ did it.
Want a Better Running Shoe?
Beta Better Running Shoe Site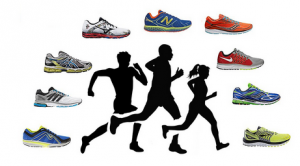 It's Time to Change How We Find Running Shoes