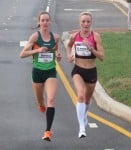 Molly Huddle and Shalane Flanagan put on a show as both women better the previous world's best for 12k at the inaugural .US 12k Championships. In the end, Huddle was too good and took home $20,000 and the world's best.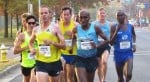 Braun earned a big payday as he pulled away late after Abdi suffered a bad mid-race fall. Shadrack Biwott was second and won the 2013 USARC series over Matt Tegenkamp. Chris Solinsky was a DNF.
One Of The Year's Biggest Questions Has Been Answered: Cain Goes Pro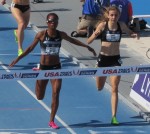 Cain will continue to run under Alberto Salazar and attend college while competing as a professional.
*Discuss
Doping
The new code also offers flexibility and reduced sentences for accidental doping and cooperating with authorities.

"His official resume says he earned a master's in chemistry from Columbia University and a medical degree and a Ph.D. in biochemistry from Université Libre de Bruxelles, but available official records don't indicate he submitted work at either University."

Shelly-Ann Fraser-Pryce Threatens To Stop Running Internationally Unless Jamaica Federation Defends Its Athletes We understand her sentiment but if she does that, then all of the cynics will think they are dirty.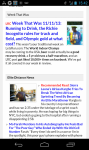 We're proud to reveal today a new refined version of LRC. It's still the same site you know and love, but with a cleaner design and lots of new features. Click here to read about the changes and give your feedback.
Erik Speaks: The mysterious man behind the cleaner LetsRun.com speaks. He also reveals his 5k PR here.
Athletics Illustrated Reviews LRC Renovation "It's getting a makeover and it looks good, and familiar. Of all the changes that are being undertaken, remaining familiar is the smartest marketing stratagem they could make."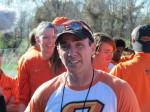 The LRC super computer has crunched its numbers with the help of Bo Waggoner's incredible program and we have the 31 teams going to the Big Dance for you. Four Ivy League teams made it.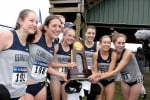 Duke - ranked #4 in the coaches' polls to start the season (and #1 in the LRC poll) - will not be going dancing. We've got all 31 teams for you.
World Indoors Coming To America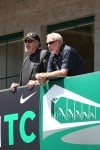 The World Indoor Championships are returning to the USA for the second time ever as Portland won the right to host World Indoors in 2016.
The Sensation That Is Sweeping The Country And Possibly The Most-Read Article In
LRC

History
Want a Better Running Shoe?
Beta Better Running Shoe Site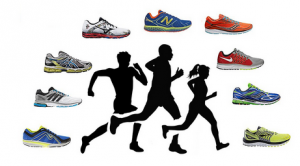 It's Time to Change How We Find Running Shoes