LetsRun's Best Articles of 2017: A Day With Eliud Kipchoge in Kenya, The Summer of Alan Webb, The Rise of Syracuse & More
By LetsRun.com
December 21, 2017
With the end of the year rapidly approaching, it's time for a look back at the year that was. We began on Tuesday by recalling our favorite races of 2017 and continue today by looking at our favorite pieces of original LetsRun.com content. If you didn't get a chance to read these when they were originally published, no worries. Bookmark this page, and when you find yourself with some free time over the holidays, grab your iPad and a glass of eggnog, plop down in your favorite comfy chair, and get reading.
Most of the articles below are profiles by Jonathan Gault, but we've got a few LRC debates, and included Galen Rupp's win in Chicago and Shalane Flanagan's win in New York, but if you want to read about any of the amazing action at the World Champs our entire 2017 World Championship coverage is here.
Gollish quit the sport as a 20-year-old but recommitted herself at age 32 in 2014 and improved rapidly, winning the Canadian and NACAC XC titles last winter. She finished as the top Canadian (40th) at World XC in March.
Article continues below player.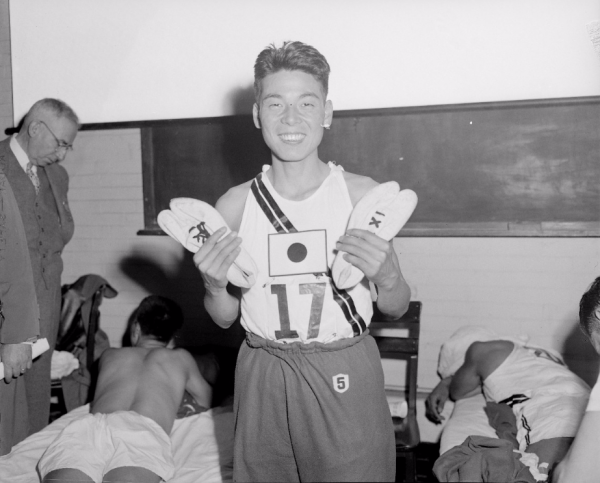 In 1951, Japan was still under U.S. occupation, and its athletes had been largely barred from the international sporting scene. But in that year's Boston Marathon, a 20-year-old named Shigeki Tanaka, who grew up just outside Hiroshima, won the Boston Marathon — the first major U.S. sporting event to feature Japanese athletes since World War II.
Two months before Kipchoge ran 2:00:25 in Monza, we visited his training camp in Kenya. Part I details a track workout as the sun comes up at Eldoret's Moi University. Part II offers an inside look at the Global Sports camp in Kaptagat and his thoughts before Breaking2.
While he didn't break 2:00:00, Eliud Kipchoge showed why he's the greatest marathoner in history.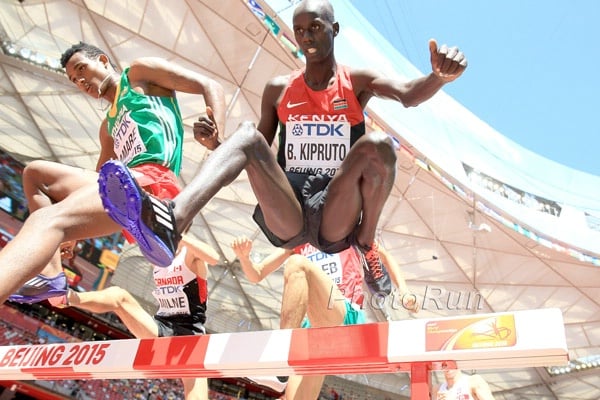 Everyone prepares for the steeplechase in their own way, from the Olympic champion who claims he never practices hurdling to Evan Jager, who works on his hurdle form every week. LetsRun.com consulted the experts to explore the differences between the top Kenyan and American steeplers and the importance of hurdle form.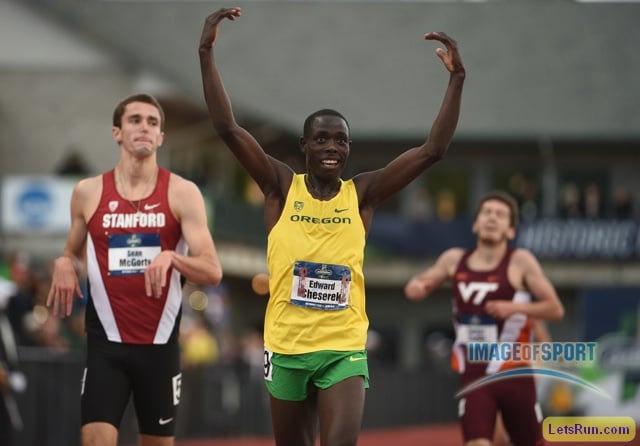 King Ches certainly had an amazing career but Gerry Lindgren only lost once at NCAA championship, Henry Rono set a world record in four different events in one season, and Suleiman Nyambui won just as many NCAA individual titles but also secured an Olympic medal and had better pbs at the 1,500, mile, 5000 and 10,000.
For a few months in 2007, American Alan Webb was the world's best miler. Ten years later, we take a look back at Webb's magical summer.
Our column from London on the night that Gatlin shocked Bolt to win the 100 meters at Worlds.
Farah said it came down to Ethiopian team tactics, but we think Edris' brilliance was a bigger reason.
LetsRun sent staff writer Jonathan Gault to Zurich for the Diamond League final and he shared his thoughts on what makes the famous meet so great.
In 2005, Syracuse was a middling Big East team over 30 years removed from its last NCAA championship appearance. Now it's one of the premier cross country programs in the nation. How did it happen?
Whatever he is, he is a stud marathoner and showed it below.
Speaks for itself.
The best interview we conducted in 2017 was with Gray, the longest holder of a US track record in an Olympic distance (32 years and counting), who shared it all in this no-holds-barred interview. Who does he think has more potential – Clayton Murphy, Donavan Brazier, or Boris Berian? Does he have doubts about Ajee Wilson after her positive test? All of that and more.
Ten years ago this week, the running world lost one of its own when Ryan Shay collapsed and died 5.5 miles into the Olympic Marathon Trials. A decade later, we examined his legacy and found that while his loss still hurts, his ability to inspire lives on.
In a rare interview, Bowerman Track Club coach Jerry Schumacher explained how his star athlete Shalane Flanagan was able to win New York and how Flanagan helped to build BTC into one of the greatest women's training groups in the world.
Hard to believe Meb has really hung them up but we share our favorite memories.
Olympic triathlon champion Gwen Jorgensen shocked the world — or at least the endurance sports world — when she announced in November that she is making the move from triathlete to marathoner, setting herself an ambitious goal of Olympic gold at Tokyo 2020. LetsRun.com convened its braintrust (including triathlon nut Lars Finanger) to discuss Jorgensen's move and her future in the marathon.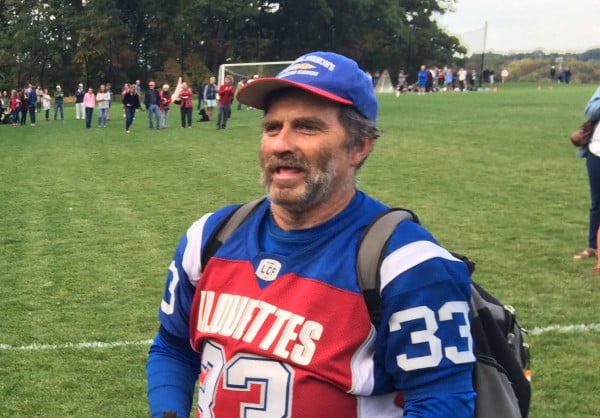 Cross country's biggest fan resides in Massachusetts, where for the past 33 years, Michael Mahon, has traveled to over 1,747 career meets, bag of cans in tow. And he doesn't plan on stopping anytime soon.
Want more races? Our entire 2017 World Championship coverage is here.