It's time to start the debate. Sponsored by HOKA ONE ONE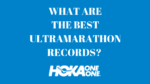 There are some AMAZING ultra records out there, but we want to know what are the best. Tell us your choice and you could win a pair of HOKA ONE ONE shoes.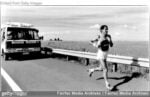 Kouros holds the #1 ultramarathon record in the books - the men's 24 hour record of 188.68 miles (303.506 km).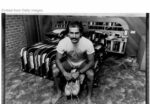 There's no world record easier to understand in the ultramarathon world than, "How far can you run in a day?" And there's been no human in history that has come anywhere close to Yiannis Kouros in a 24 hour period.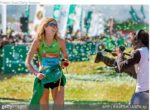 We share with you 7 of our favorite ultramarathon records. On Monday, we'll unveil the GOAT. *MB: Who are the greatest ultramarathon runners in history? *MB: What are the best ultramarathon records?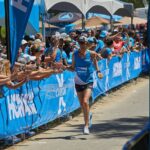 Ultramarathon legend Jim Walmsley shares all. He talks about how he hopes to complete the Triple Crown of ultra running, what events he could beat
Eliud Kipchoge
in, how he'd rather be the top US marathoner rather than ultramarathoner, and more.

Our deep dive in the ultra scene continues as Sabrina Little and Michael Wardian reveal what they view as the best races, records and runners (Sponsored content by HOKA ONE ONE). *

MB:

What are the best ultramarathon records? *

MB: 

What are the best ultras in the world?
HOKA's got a new shoe out that they are really proud of they and they've enlisted many of their top ultramarathoners to go after the 100k world record in the new shoes this Saturday, broadcast live, world-wide for free.
Our exploration of the ultra scene sponsored by HOKA ONE ONE continues.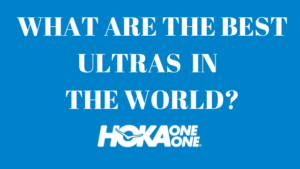 Worldwide
April 25, 2019 to May 31, 2019
In this HOKA ONE ONE sponsored event, we take a deep-dive in the ultramarathoning world and ask the world:
What are the best ultras in the world?
What are the best ultra records?
Who are the best ultra runners in history?
Outside Letsrun