The "Majors" of Ultrarunning
April 25, 2019 to May 31, 2019
by LetsRun.com (Sponsored by HOKA ONE ONE) June 15, 2019 HOKA ONE ONE sponsored LetsRun.com's exploration of the ultramarathon over the month of May (and a little bit before and after), trying to determine the answer to the question: "What are the best ultramarathons in the world?" You can see the debate here. While this is sponsored […]
Join Our Supporters Club To Keep Reading
Sign up today to get a free 12-week training program and t-shirt.
by LetsRun.com (Sponsored by HOKA ONE ONE)
June 15, 2019
HOKA ONE ONE sponsored LetsRun.com's exploration of the ultramarathon over the month of May (and a little bit before and after), trying to determine the answer to the question: "What are the best ultramarathons in the world?" You can see the debate here. While this is sponsored content, HOKA had no say in what was written.
Earlier this week as we wind down our HOKA ONE ONE sponsored exploration of the greatest ultra marathons in the world, we unveiled our "Triple Crown" of ultras: Comrades, Western States, and UTMB.
Article continues below player
Considering there are there are six Abbott World Marathon Majors each year — Tokyo, Boston, London, Chicago, Berlin, and New York — that we pay big-time attention to, plus Worlds/Olympics and Dubai, it might be a bit unfair to give special status to just three ultramarathons. There are A LOT of other amazing races in the ultramarathon world besides Western States, UTMB, and Comrades.
Which ones should we focus on? As we got deeper and deeper into our exploration of the best ultramarathons out there, the more we came to realize that a good way for us to think of it is, "What ultras do we at LetsRun.com want to really pay attention to/cover each year?"
Here are the other ultras we think we'll put the most emphasis on. Three of them are official world championships. It doesn't mean we won't look at other races, as just in traditional marathoning, what makes a race most interesting is which stars are running it.
Lake Saroma 100k
Established: 1987
Distance: 100k
Terrain: Road
Location: Hokkaido, Japan
If you asked ultramarathoners what is the one Asian ultramarathon they'd most like to win, most would quickly say Lake Saroma, and for good reason. If you asked Japanese runners what their number one ultra is, Lake Saroma would top the list.
But while the Lake Saroma 100k is the ultramarathon in Asia that is the most prestigious, we decided to go with a "triple crown of ultras" rather than a "grand slam." The Lake Saroma 100k isn't necessarily even the most prestigious 100k in the world — the IAU holds a World 100k champs — and Lake Saroma doesn't normally attract an international field. The winner is almost always Japanese. (Western States used to almost always have an American winner, but three of the last five Western States champs have been from overseas on the men's side).
While not in our triple crown, Lake Saroma definitely should be considered a major. The current men's and women's 100k world records (6:09:14 by Nao Kazami in 2018, 6:33:11 by Tomoe Abe in 2011) both were set at Lake Saroma, but not without a little controversy as the Lake Saroma course has a huge start-finish separation of 47% (30% separation used to be the max allowable for world records).
Andy Milroy, one of the founders of the International Association of Ultrarunners and author of North American Ultraunning: A History who has been following the sport for 40+ years, explains the controversy.
"When American Ken Young was developing the basis for United States Road Records in the 1970s, he deliberately limited the parameters to ensure comparability between road records. Ken was an atmosphere physicist and modelled different parameters carefully. He arrived at two simple rules a drop of no more than one metre per kilometre and a separation between start and finish of no more than 30%. This was agreed internationally when calibrated bike measured was popularised across the world.
"Unfortunately when the IAAF moved to setting up their own world road records [in 2003], they changed the separation limits to 50%. This was done to ensure that one course was suitable for world road records – Lake Saroma in Japan.
"A 50% separation rule means that performances can be subjected to prolonged wind aid. This invalidates the carefully established balance of factors that made road records credible."
Regardless, Lake Saroma provides us perhaps a glimpse of where the sport of ultramarathoning goes in the future. We've long wondered, "What happens if you put an elite marathoner in an ultra?" And for road ultras of the 100k distance, it seems pretty clear that many would do very well.
1996 Olympic marathon bronze medallist and 2000 Olympic marathon silver medallist Erick Wainaina won Lake Saroma in 2009 and Tomoe Abe, the 1993 world championship bronze medallist in the marathon, set the women's world record at Lake Saroma in 2000.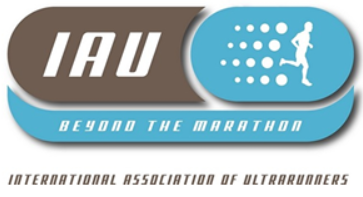 IAU 100k World Championships
Established: 1987 (now held biannually)
Distance: 100k
Terrain: Road
Location: Various
The beauty of the World 100k Champs, which is now sponsored by the IAAF, is you get many of the world's best runners from all over the world competing. Many Japanese runners don't run Comrades as they'd rather do Lake Saroma, but at the World 100k, you often get the top 100k runners from all over the globe squaring off every other year. For example, triple Comrades champ Bongmusa Mthembu has earned two World 100k medals during his career.
Plus the course is normally flat and fast, so no previous knowledge of it is required to do well.

IAU Trail World Championships
Established: 2007
Distance: Varies
Terrain: Trail
Location: Various
The recent rise in importance of the IAU Trail World Championships shows you how trail running has been on the rise in the ultramarathon world. This event started as a biannual affair in 2007 but has been held annually since 2015. It's a huge deal for many Europeans (every winner, save for Japan's Norimi Sakurai in the first edition of the race in 2007, has been a European).
The fact that this race's date changes (it's been held May, June, July, October, and December) means it conflicts with different races depending on when it's being held.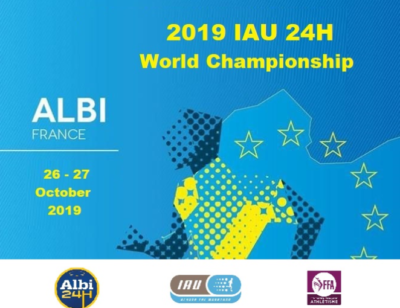 IAU 24-Hour World Championship
Established: 2001 (biannual)
Terrain: Flat loop course
Location: Various
How far can you run in a day? That has a simplistic, universal appeal and is one reason why we selected Yiannis Kouros' 24-hour world record as the greatest world record in the sport of ultrarunning.
The 24-Hour World Champs is definitely an event worth paying attention to. That being said, the event doesn't always attract the top talent on a consistent basis. Records often are set at other 24-hour runs and deserve attention.
Last year American Camille Herron set a world record at the Desert Solstice 24-hour run in Arizona — an event which has produced 13 world records.
Random Record Attempts
Apart from traditional races, there are going to be many individual record attempts that captivate people's attention.
Part of the beauty of ultramarathoning is it is a test of what the human body and mind can do and there are hundreds of "courses" that make sense in keeping track of who has the FKT (fastest known time), whether it's Rim-to-Rim at the Grand Canyon or a run across America, Australia, or the United Kingdom. We'll definitely be paying close attention to record attempts at events like that, plus record attempts at the classic distances of 48 hours and six days. The six-day race dates all the way back to the 1800s. If someone wants to take a crack at Yiannis Kouros's legendary Spartathlon record of 20:25:00 that has stood since 1984 on the 246 km (153 mi) course that we know Pheidippides actually ran, then that will get major coverage as well.
Part of the appeal of ultrarunning is there are many other races that capture the public's attention. Marathon des Sables gets tons of profiles. The Barkley Marathons is very popular with the public these days, and there are great races like the North Face 50, Leadville 100 and more.
Are you a big ultra fan who is unhappy with the races we selected? Well, that's ok and actually one of the best most appealing aspects of the ultra world.
"It's impossible to say who's the best ultra trail guy, what's the best course record and [what's the best race]. That's one of the best parts about the sport is you get to have your opinion and I get to have mine," said Jim Walmsley.
We have one final article on some of our favorites that didn't make the cut. The founders of LetsRun.com, Rojo and Wejo, share their personal thoughts on their favorite ultras here.
*****

LRC The Greatest Ultramarathons In The World: The "Triple Crown Of Ultras": Comrades, Western States, UTMB There are a ton of great ultras in the world, but after a month plus of debate we've come up with a big 3.
LRC The G.O.A.T. Of The Ultramarathon Is … We can't give it away as we want you to read the article. On the women's side, our winner is an American.