What Are The Best Ultramarathon Records?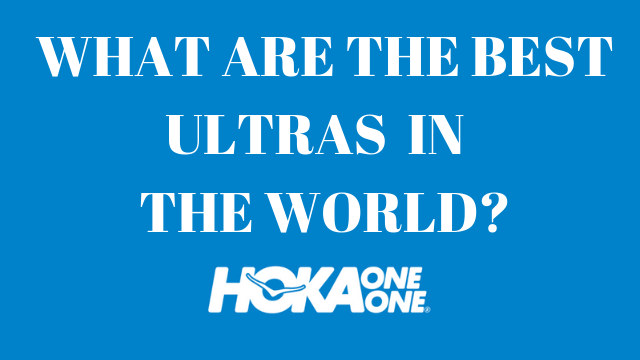 April 25, 2019 to May 31, 2019
By LetsRun.com
May 9, 2019
Editor's note: HOKA ONE ONE is sponsoring LetsRun.com's exploration of the ultramarathon over the month of May, trying to determine the answer to the question: "What are the best ultramarathons in the world?" You can join the debate here. While this is sponsored content, HOKA had no say in what was written.
Hello, ultra fans.
Article continues below player
We just wanted to update everyone on the status of our month-plus deep dive into the world of ultramarathons during the month of May. So far things are off to a great start with the introduction of this project, the unveiling of HOKA's Project Carbon X, and Jim Walmsley's subsequent 50-mile world best.
There are three weeks left in May for us to continue this discussion. After much thought and with a lot of help from your posts on the messageboard, we've decided to focus on three separate week-long discussions.
For the next week, we want to focus the discussion on, "What are the best ultramarathon records?"
The week after that, we hope to focus on "Who are the best ultra runners in history?"
Along the way, we'll be learning more and more and then we'll still have the final week to get back to our original mission of finalizing a list of the best ultra races on the planet.
So for the next week, we want to hear about what you consider to be the greatest records in the sport of ultrarunning. Post your thoughts in a new thread dedicated directly to that topic:
MB: What are the best ultramarathon records?
And we're handing out our first pair of free HOKA shoes to messageboard poster mgc, who did a great job of explaining why it's helpful to break our discussions of ultras down into smaller discussions. We still have nine more pairs of shoes to hand out.
If you want to win a prize, please post on the forum or email us your submission to ultras@letsrun.com. Even if you don't have a submission and want to try to win the shoes, just email us. MGC, please email us to claim your prize as you aren't a registered user and we don't have your email address.
More: MB: What are the best ultramarathon records?
---
Previous: MB: What are the best ultras in the world?