MB: Galen Rupp solo 1:01:20 half marathon today in Portland
Sunday Dallas Marathon Duo To Rio Relay

LRC The Greatest American Starting Line Of 2015 Was In Dallas For The Marathon Relays: Meb, Deena, Ryan Hall, Leo, Centro, Molly And More, Video And Recap What a star-studded field in Dallas. Interviews with Ryan Hall, Abdi, Chelanga, Ward, Puskedra, Leo, Centro, Robby, Ryan Hill, and Deena, Bersagel, and Becky Wade.
More LRC: Leo, Centro, Ryan Hill, And Robby Andrews Talk Mid-D, Pro Sports And World Indoors After Dallas Relays Good news for track fans as all 4 want to do World Indoors.
*Becky Wade TV Profile Her mom says, "If you had asked me the most athletic of my children, Becky would not be at the top of that list."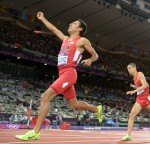 Leo Manzano now has the standard but the bigger news is 25 US marathoners now have the Olympic standard but won't even be at the Trials as the US standard is more stringent. Should USATF let them in?
*MB: 25 Americans now have the Olympic standard in marathon but won't be at the Trials. Should USATF let them in?
---
Good (Although Depressing) Read: Toni Reavis Gives A State Of The Sport Summary To End 2015 Reavis says, "… we find a sport existing, barely, on life-support, reeling from the toxic shock of massive corruption" and drug scandals. He calls on athletes to take ownership and unite into a "player's union."
Seb Coe, Doping, Eugene 2021
Ashton Eaton May Retire After Rio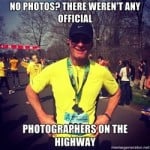 Has Mike Rossi cut yet another course, this time in an attempt to win $10,000 from LetsRun.com?
*MB: Did Mike Rossi (viral marathon dad) cheat his way into Boston?
Book Review – The Animal Keepers Is Certainly A Keeper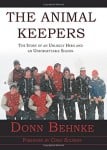 We highly recommend this book - hell, we call it "a triumph" - by Chris Solinsky's high school coach, Donn Behnke. Purchase here. 5 out 5 stars.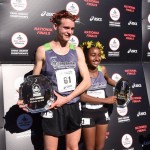 Hunter led by 17 seconds at two miles and won by 12 as he ran 14:55.7, the fastest time since Edward Cheserek in 2011. Kelati, who like Hunter is from Loudoun County, Va., held off a hard-charging Maryjeanne Gilbert to earn a wire-to-wire victory in 17:09.7.
Russia / Kenya Doping Updates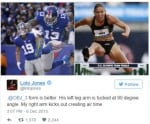 We break down the week in running by introducing you to Odell Beckham's mom and the most-improved pro in the US and tell Kara Goucher fans to be encouraged but keep things in perspective.
From Tragedy To Triumph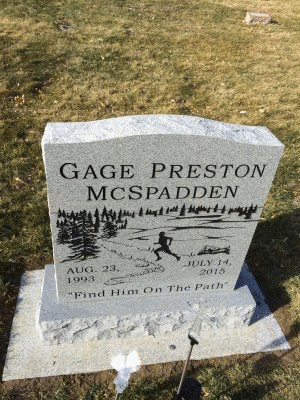 LRC Feature The Miracle In The Black Hills: A Coach, A Fallen Teammate And A Season For The Ages In July, Black Hills State's Gage McSpadden was struck by lightning and tragically killed at the age of 21. The team's dream of a first-ever NCAA appearance, one that McSpadden had guaranteed, appeared to be shot. No one will ever forget how they responded.
Might Galen Rupp Run The Marathon Trials?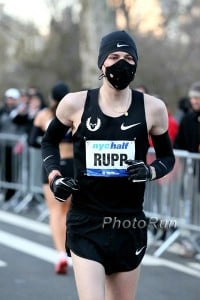 LRC Galen Rupp Is Running A Half Marathon This Sunday; Will He Do The Olympic Marathon Trials? Is Galen Rupp serious about doing the Olympic Marathon Trials this time? Does he possibly have a better shot at Olympic gold in the marathon than in 10,000?
*MB: Galen Rupp Running Half Marathon in Portland This Weekend; Will He Run Marathon Trials?
Eugene 2021 / Portland 2016 News
Did You Not Get All Your Gifts On Black Friday And Cyber Monday? We Have A Solution For You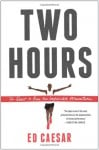 Looking for a great Christmas present? We have a suggestion. Ed Caesar's new book Two Hours covers everything you would want to know about the marathon, from its roots in ancient Greek lore all the way up to the establishment of big-money major-city marathons in the late 20th century. It includes incredible behind-the-scenes access of Geoffrey Mutai in 2011 when he destroyed the course records in both Boston and New York. 5 out 5 stars.
Banquet Photos (Click For Gallery)
Want a Better Running Shoe?
Beta Better Running Shoe Site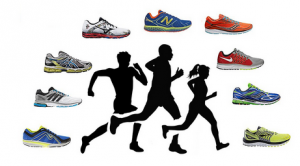 It's Time to Change How We Find Running Shoes