LetsRun.com Holiday Special – 2 Shirts for the Price of One
by: LetsRun.com
December 1, 2015
To celebrate the holidays, the LetsRun.com"Not Rupp Certified Since 2000″ Tshirts are 2 for the price of one.
That means two shirts for $20 with free shipping. 4 shirts for $40. (If you want 1 shirt, it will be $20, but we will still ship you a bonus shirt).
Article continues below player
The shirts are grey, made of a tri blend, and have that soft feel. If you are deciding between sizes pick the larger one as LRC's Steve Soprano said if anything "they are tight in the chest" as they have a fashion fit vs an athletic fit.
LRC shirts Holiday Special 2 for 1 – $20 + Free Shipping
[raw]
[/raw]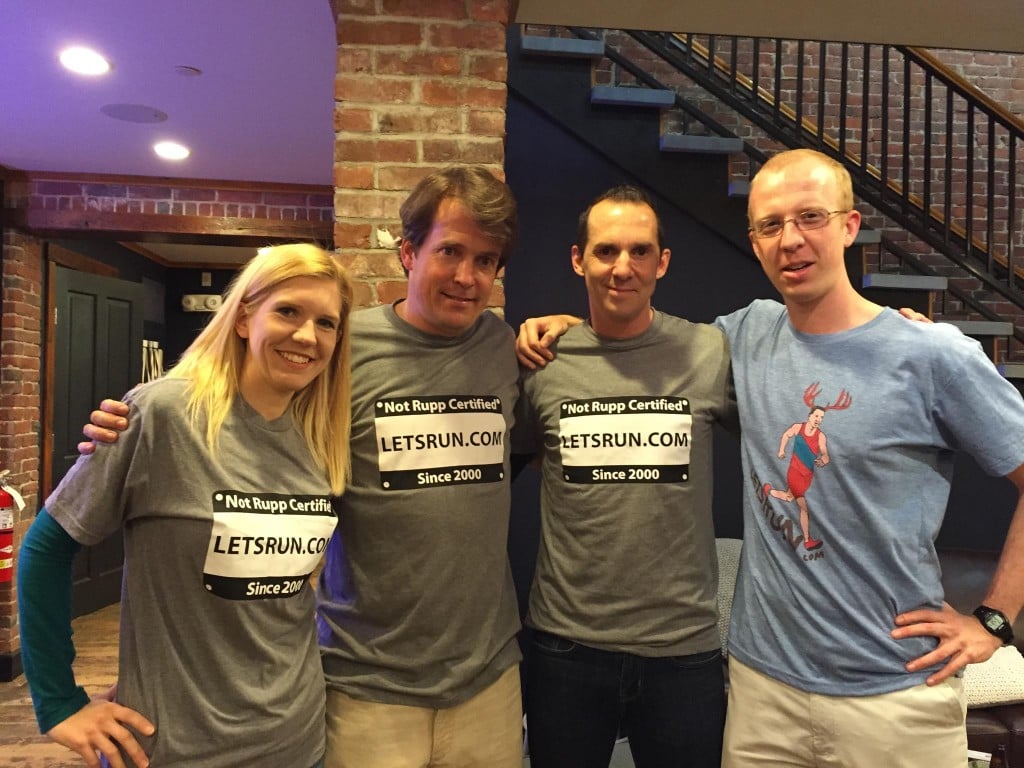 There is a slight surcharge for international shipping.