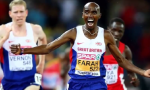 LRC Mo Can Still Kick: Wins 10,000m Gold At Europeans The last kilometer was slower than usual, but in the end, it was vintage Mo Farah with a 54.4 final lap. Recap, analysis and video of final lap. *Discuss Mo's Win Here
*RRW: Farah Dominant In European Champs
*Telegraph: Farah Back To Brilliant Best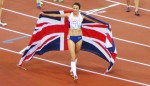 RRW 40-Year-Old Jo Pavey Makes History, Wins 2014 European 10,000 Title Pavey finally has European gold and is the oldest European champion in any event in history. She's also the slowest 10,000 winner (32:22).
*Pavey Has No Plans On Retiring And Still Wants To Break Her 2:28:24 Marathon PR
*BBC
W1,500: RRW Sifan Hassan And Abebe Aregawi Win Heats, Set Up Clash For Women's 1,500 Final The women's final is Friday at 1:25 pm ET. Laura Muir won't be in it, nor will Olympic silver medalist Gamze Bulut.
*GB's 4:00.07 Woman Laura Muir "Gutted" After Going Out Heats In other news, Paula Radcliffe denies criticizing Mo Farah, saying, "Mo's maybe seen the headline and not read further in the article."
*MB: Guess who bombed out of 1st round of women's European 1500?
Men's Steeple: Mahiedine Mekhissi-Benabbad Begins Quest For Double Gold The reigning champ took it easy in the steeple prelims.
*Video: Spain's Victor Garcia Knocked Out When He Hits The Track Face First In A Steeple Fall He has no lasting injuries, but has no memory of the crash.
Week That Was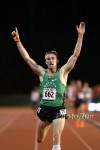 WTW
Chris Solinsky Or Galen Rupp? Mo Farah Is No Bannister Or Rudisha, Anniversary For Joan Benoit, Love For Kendal Williams
Hard to believe now, but before he got injured,
Chris Solinsky
may have had a better career than
Galen Rupp
. That and much more as we analyze the past week.
Day 2 African Champs News
IAAF Day 2 Recap: Shock Result In Women's 5,000 As Ethiopia's Almaz Ayana Wins Over Genzebe Dibaba And Mercy Cherono Ayana ran 15:32 to beat Dibaba by almost 10 seconds as Cherono was way back in 5th (16:08). In the men's 800 semifinal, Mohammed Aman just beat Nijel Amos (1:46.63 to 1:46.73) as both advanced to the final along with Olympic 1,500 champ Taoufik Makhloufi. Despite a strong headwind, Nigeria's Blesing Okagbare won the 100 in a championship record of 11.00.
Previous European Champs News
Mo Farah Reveals That He Was Airlifted To The Hospital Last Month Because Doctors Feared Something Was Wrong With His Heart Farah collapsed on his bathroom floor and called Cam Levins for help, who then called the hospital. Farah said, "I then had to be airlifted to the main hospital as they thought something was going on with my heart – it was just crazy."
Farah Hits Back At Paula Radcliffe's Comment That He Took The "Easy Option" Doing Euros, Calling It "Not Fair" He said she even timed one of his workouts when he was really struggling and added, "I'm not going to turn up in my home country and get beaten. A lot of those Kenyan guys I can beat, but when I'm only 80 or 90 per cent I'm just asking to be beaten."
GB's Laura Muir Hoping For Euros Success After Commonwealth Games "Heartbreak" At CGs she felt she was in good position with 100 to go, but got clipped and finished second to last.
UK 400 Runner Christine Ohuruogu Will Compete At Euros, Saying She Regreats Taking Break Year Following Her 2013 World Champs Win "I am not at that level where I can afford to squander a year and take a break like that," she told BBC Sport.
Pole Vault WR Holder Renaud Lavillenie Going For His 3rd Straight Euro Title And 20th Straight Victory
The Netherlands' Dafne Schippers Started Season A Promising Heptathlete But Has Moved To Major Contender In 100/200
UK Sprinter Jodie Williams Aims To Add European Gold To Commonwealth Silver Williams says there is a friendly competition between the GB men and women over who will bring home the most medals and she thinks the women could finally win.
European Athletics Day 1 Preview Of Euro Champs Day 1 finals in men's shot put and women's 10,000m.
Unique New Track In Zurich Promises Faster Times For Euro Champs The organizing committee head said, "It is now probably the thickest track surface in the world."
British Athletics Performances Director Neil Black Says There Won't Be A Commonwealth Games "Hangover" For The GB Squad At Euro Champs
Random To Extremely Random
Chicago Just Got Really Interesting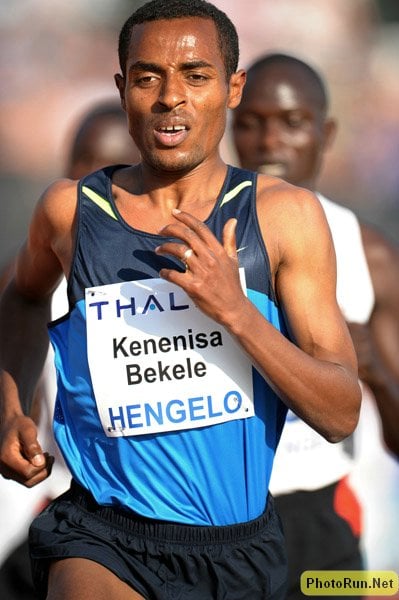 Kenenisa Bekele Will Run His Second Career Marathon At The 2014 Bank Of America Chicago Marathon Bekele ran 2:05:03 in Paris and says his goal is to break the 2:03:45 CR in Chicago. *Discuss
A Real Running Hero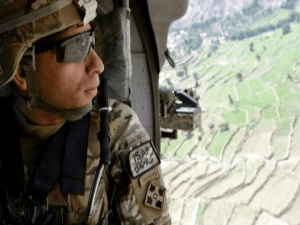 LRC A Real Running Hero: The Flo Groberg Story Two years ago, former Maryland track and field and cross-country runner Flo Groberg helped thwart a suicide bomb attack in Afghanistan. This is his story.
Previous African Champs News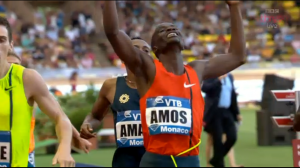 LRC Nijel Amos Slays Another Giant, Takes Down Mo Aman And Wins 2014 African Championships 800 Let there be no doubt, Amos is the current ruler of the men's 800. Talk about a negative split: 57-51.
MB: Nijel Amos does it again, Amos beats Aman to win 2014 African Championships
MB: Tuesday at 2014 African Champs – Hellen Obiri (w1500) and Jairus Birech (m steeple) win gold
Full Day 3 Recap: African 400 Record Holder Isaac Makwala Wins In 44.23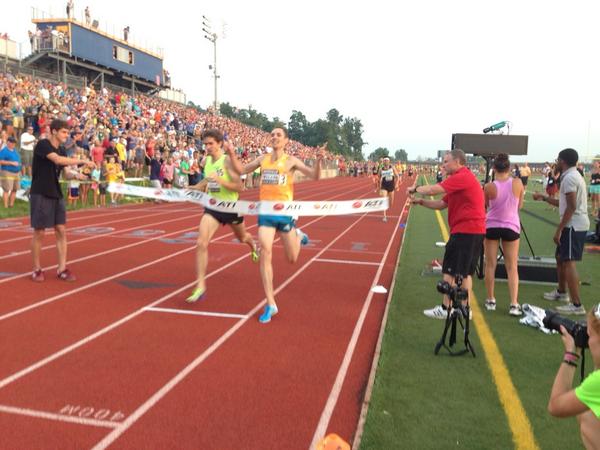 MB: Nick Willis runs fastest mile ever in Michigan (3:53.50) wins 2014 Michigan Track Classic, Ajee Wilson wins 800 in 2:00.29 (updated) 7 guys broke 4:00 and Wilson won by nearly a second. *MLive.com Recap

Other Weekend Results
Want a Better Running Shoe?
Beta Better Running Shoe Site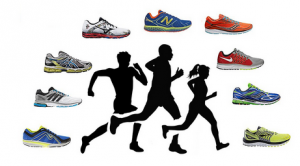 It's Time to Change How We Find Running Shoes