IAAF Recap Of Lucerne: Valerie Adams won #52 in a row, Michelle-Lee Ahye won the 100 and 200 but pulled up injured after 200. Here is a video of Ahye pulling up in the 200.
*Distance: Andy Bayer 12-Second PR To 8:25!! Donn Cabral 8:22, Forys 8:24, Torrence 1:46, Grunewald 15:33
Lots Of US 800 Men In Liege On Wed. – Rutt, Wieczorek, Martin, Loxsom, Abda, Greer, Andrews
Commonwealth Games News – Boycott Avoided
Good Read: Christian Malcolm, Who Is Retiring This Year, Sheds Tears Running For Final Time In Wales Malcolm was twice 5th in the Olympic 200 and has a 20.08 PR.
Track News/Results: Gatlin Stays Perfect; Joe Stilin Gets Big Scalp In Belgium
Joe Stilin Runs 3:39.47 For 2nd In Belgium 1,500 As Kenya's Steeple World Silver Medalist Conseslus Kipruto Is 3rd And Andy Bayer 4th The race was won by Germany's Carsten Schlangen in 3:38.85; Peter Callahan was 5th (3:40.58) and German Fernandez a DNF. Michael Rutt won the 800 in 1:47.44 while Lopez Lomong was 4th (1:48.87).
Gugl Games: Laura Roesler Wins 800 In 2:01.59 Over Charlene Lipsey And Treniere Moser

 

USA swept the top 6. Kenya's Anthony Chemut

 

won the 1,000 (2:18.20) as Dorian Ulrey

 was 

9th,

 

Elijah Greer

 

10th,

 

Erik Sowinski

 

12th,

 

Mac Fleet

 

14th (2:21.18).
Justin Gatlin Keeps His 100m Winning Streak Going With Win At The Gugl Games Gatlin got his 11th straight win with 9.82. Will Claye won the LJ with 8.19m.
Italy: Michael Rutt Runs 3:40.46 For 6th In 1,500 Won By Manuel Olmedo In 3:37.84

 

Jeff Risley

 

3rd,

 

Collis Birmingham

 

5th,

 

Pat Casey

 

9th,

 

Robby Andrews

 

15th (3:45.91).
Cork City Meet In Ireland: Marielle Hall Wins 3,000 In 8:54.48 As Fionnuala Britton Is 3rd (9:01.01) Kyle Merber got the victory in the mile (3:56.72) over Riley Masters and Trevor Dunbar. Heather Kampf won the 800 (2:01.25); NZ's Zane Robertson the 3K (7:41.37).
Mo Farah Might Not Race Commonwealth Games As He Lost Training Time With Medical Issues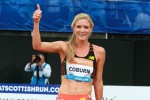 All of that and more, including wise words of wisdom from David Rudisha who says "Don't spoil your kids."
Road News: Stephen Kiprotich Wins, Fast 8Ks, Slow 15Ks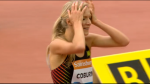 Day 2: LRC Emma Coburn Takes Down Jenny Simpson's American Record, Runs 9:11.42 In Glasgow Emma Coburn's torrid 2014 continued as she set her fourth PR of the year in the steeple but this one was historic for her and many others in the race. Read all about it.
*LRC Exclusive: Emma Coburn Speaks After Setting American Record In Glasgow A focus on competition, not time, gave Coburn the AR. 
*MB Talk: Emma Coburn 9:11.42 American Record – THANK YOU
*Video Of Emma's Run
*Coburn Now Dominates All-Time US List With 5 Of The 6 Fastest US Steeple Times And 7 Of The Top 14 A bit overlooked, Stephanie Garcia is now 4th on the US all-time list behind Coburn, Jenny Simpson and Anna Willard as she ran 9:24 in Paris and then again in Glasgow.
World Juniors Start Next Week
Big Sprint News – Big Wins For Powell And Simpson + CAS Makes JADCO Pay, Oscar P Fights & Tweets, Blake Done
Big News CAS Officially Reduces Asafa Powell's And Sherone Simpson's Drug Bans From 18 To 6 Months – They Can Compete Immediately It's also important to note that CAS has ordered JADCO to pay for Powell's and Simpson's legal fees.
*MB: Powell and Simpson's Drug ban reduced to six months. They are now free to compete again.
Wow: Oscar P Allegedly Gets Into Drunken Altercation At A Night Club It turned physical and Oscar P was knocked down. There's debate whether the altercation will show up at sentencing.
*Oscar P Breaks Long Social Networking Silence With Series Of Tweets On Love And Pain The tweets triggered many reactions with some wishing him well and others calling him "murderer." The trial resumes August 7th for closing arguments.
Yohan Blake's Season Is Over After Suffering A "Slight Tear" In Glasgow DL He'll only be out of action for 2 weeks, but has decided he should shut it down for the season.
Ultra/Mountain: Hardrock 100 Mile CR Goes Down
Commonwealth Games Start In 9 Days
It's Sad It Took An Online Campaign To Start This
Want a Better Running Shoe?
Beta Better Running Shoe Site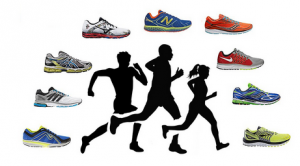 It's Time to Change How We Find Running Shoes