1015,000+ Likes on Facebook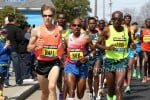 LRC American Strong: The Untold Story Of American Teamwork And How Ryan Hall Helped Meb Win Boston American Meb Keflezighi rightfully got the glory but his American competitors helped him out. The untold story of American Strong.
"Best @letsrundotcom article I've ever read I believe."-@GreccoCole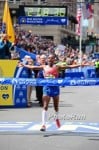 LRC Dick Patrick – Meb Strong: How Meb Worked His Magic Once Again Meb once again pulled it off, when very few thought he could. Dick Patrick tells us how the deserving champ did it.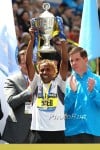 LRC The American Drought Is Over: Meb Keflezighi Wins The 2014 Boston Marathon The American drought is over. American Meb Keflezighi ran an extremely gutsy race to hold off Wilson Chebet and win the 2014 Boston Marathon. Nick Arciniaga and Jeff Eggleston were in the top 10 as Ryan Hall was 20th in finishing his first marathon in three years.
Literal Drama In The Courtroom?
Non-Boston Weekend Distance Results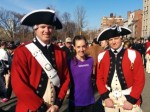 Photos: Rojo's Personal Saturday Photos Of Boston Scene, BAA 5k, Mile, Desi Davila Brooks Press Conference Rojo's are always more interesting than the pro photos above.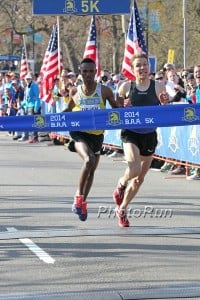 5k Analysis: 5 Takeaways From The 2014 BAA 5k: Molly Surprises Herself, Gebremeskel Says True Can Break 13:00, Sambu Says Abdi Can Run 2:08, More Also post-race interviews with the pros or get them below.
Interviews: Molly Huddle, Ben True, Dejen Gebremeskel, Stephen Sambu
Recap: Gebremeskel Edges Ben True, Molly Huddle Gets Poignant Win Ben True keeps upping his game.
On The Boards: Watch out world,the Americans r coming: Molly Huddle gets upset win, Ben True just misses against Gebremeskel!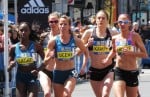 BAA Mile: Morgan Uceny And Nick Willis Get Convincing Wins (link fixed) Heather Kampf 2nd, Felnagle 3rd. Paul Robinson of Ireland 2nd, Leo 3rd.
Interviews Above Or Here: Men: Leo, Robinson Women: Uceny, Kampf, Felnagle
*Photos: Victor Sailers', Rojo's
LRC Mt. SAC 5k: Jordan Hasay Goes For It, Abbey D'Agostino Outkicks Her, But Sweden's Meraf Bahta Wins Abbey-Hasay-Brenda Matchup In the end, Abbey D was only 3rd, Jordan Hasay 6th, and Brenda Martinez 8th, but there was a lot of drama getting there as Jordan showed no fear once again, Abbey outkicked her, but the internationals came out on top. Jordan did set a PR. In other action, Matt Hughes won the steeple and Kennedy Kithuka the 5k. *Results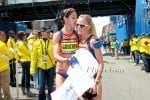 This week we tell you who had a good week: Shalane, Deena, Chanelle, Leo, Hawi, John Hayes, a 9.99 guy, and a few you haven't heard of, and who had a bad week: Oscar P and the sport of running. Plus some praise for Kim Collins, some free marathon training advice and a $3,000 challenge for Kara Goucher.
Want a Better Running Shoe?
Beta Better Running Shoe Site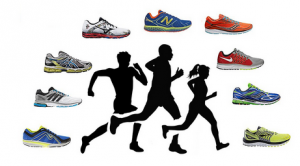 It's Time to Change How We Find Running Shoes