USATF Announces It Will Become A Subsidiary Of Nike – Move Will Remove All Complaints About Potential Conflicts Of Interest
by David Greenberg for LetsRun.com
Additional edits by LetsRun.com.
April 1, 2014
Indianapolis, IN
United States Track and Field, the governing body for track and field in the US, announced today April 1, 2014 that it has agreed to be taken over by Nike, Inc. of Beaverton, Oregon. The move will consolidate what has long been a 'close working arrangement' according to senior Nike and USATF officials.
Article continues below player
"Honestly, after being paid indirectly by Nike for so many years, this felt like a natural next step," said Stephanie Hightower, chair of the USATF Board. "We believe this will benefit all parties involved."
USATF's move comes as a direct response to the mounting criticism the organization has received over the last month, ever since the controversial disqualification and subsequent reinstatement of a Brooks athlete, Gabe Grunewald, in favor of a Nike sponsored athlete, Jordan Hasay, at the 2014 USA Indoor meet.
"Quite honestly, the fans were right. They were complaining about potential conflicts of interest. Now those are 100% gone and we have 100% transparency. People won't question if we are unfairly favoring one party if we are an actual subdivision of Nike. Now there is nothing unfair about it. You get what you pay for," said USATF CEO Max Siegel.
Deal Will Lead To Huge Cost Savings For USATF
In a rare act of transparency, Siegel offered great detail on how today's agreement will greatly enhance USATF's finances. In addition to Nike upping its sponsorship by 100%, a key part of the deal that many may not grasp initially is that USATF will now be able to eliminate its marketing, timing and communications budgets.
"Since USATF is officially part of Nike, there is no need to pay flashresults.com for their timing services. We can just put down the results the way Phil (Knight) wants them. He's promised to talk to Alberto (Salazar) on Monday before every USA meet and email us a file of the desired results by Wednesday," said Siegel who added that he thought his background in NASCAR, where things are often fixed allowed him to be creative enough to conceive of the deal.
"We also are likely to be able to totally eliminate both our PR and marketing departments. We don't need a marketing staff any more as there's no need to try to sell the sport to anyone else. Non running companies don't care anyway and thus we were spending more trying to get than we were actually bringing in. As for PR, there is no one better at PR than Nike. When they promote themselves, they'll be promoting us," added Siegel.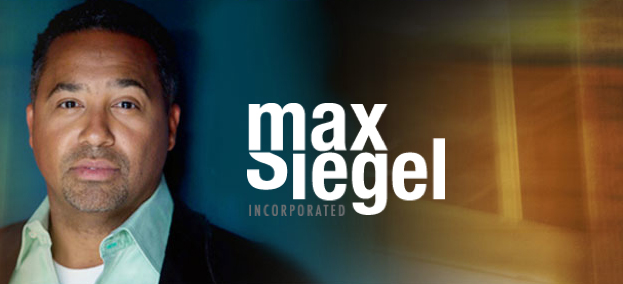 Other Shoes Companies Are Upset – But Not For The Reason You Think
Not everyone thinks the consolidation is a good idea. Other shoe companies are concerned that Nike's consolidation of power will expose how little they actually spend on the elite side of the sport.
"While we have benefited massively over the years from having Nike basically keep the whole sport of track and field afloat financially, we never thought they would cross the imaginary line and buy the organization outright. This is really scary. Fans may soon realize we barely sponsor anyone," said an executive of another US shoe company, who spoke only on the condition of anonymity. "Up until now, we could sponsor one good-looking American and every now and then give $500 to an African to wear our singlet, and the fans actually believed we were spending a lot on the sport, when it basically was a rounding error."
A top distance agent also said today's deal makes it clear to him that Nike in recent years been cutting athletes to save money to ultimately hand to USATF. "No one could figure out why they recently threw Kara Goucher, Nick Symmonds and Leo Manzano to the curb. Their new sponsors made it look like they stole them away from Nike but it was clearly Nike just didn't want them. Now we know why. There is only so much money to go around and it's easier to control the outcome if you control the officials and meet management than simply the top athletes."
Other top executives were more supportive of the deal.
Warren Buffet, CEO of Berkshire Hathaway and the owner of Brooks Sports, Inc. of Seattle, Washington, wasn't upset and had a novel take on today's announcement.
"I don't really care about the track and field competition. It's all about the money and Brooks has been on fire in recent years, marketing itself as the anti-Nike. The interesting thing we've found is you can market yourself as the anti-Nike for basically peanuts. The entire Brooks Beasts budget might be less than Andrew Wheating made at his peak in a year."
No word if Buffet was going to re-invest in Nike, a company he owned millions of shares in for many years.
The move has no precedent, but many feel that the corporatization of track and field is a harbinger of things to come. Lawrence Probst, chair of the US Olympic Committee, also serves as executive chairman of Electronic Arts, a video game maker based in Redwood City, California. Probst defended the buyout as a uniquely American solution.
"We talked to Nike, we talked to USATF and frankly we think this is a revolutionary advance that should eliminate much of the inherent conflict in American track and field. Making USATF a division of Nike makes great sense for both USATF and Nike," wrote Probst in an email sent from his private jet. Probst said Electronic Arts was considering making a bid for the freestyle skiing events currently run by the United States Ski and Snowboard Association. "If EA Sports can control snowboarding, we can just get rid of the actual competition and make the video game the actual Olympics. Facebook showed last week with their purchase of Oculus that virtual reality is more important than real reality."
Phil Knight, CEO of Nike, was reportedly visiting NBA headquarters in New York City and was not available for comment.
---
David Greenberg has been running for 33 years and works in the financial services industry in New York City. After reviewing this, his attorney advised him to begin soliciting contributions to pay his future legal bills at
greenbergd2@gmail.com
.