Weekend XC Action
Recommended Read Meet The Only Two-Time Olympic Pole Vault Champ - The Amazing 84-Year-Old Bob Richards He's lived an amazing life, as he also founded the Fellowship of Christian Athletes, won 11 straight Millrose Games, was an Olympian in the decathlon and had a son who went 18-2 in high school.
The Independent Talks To One Of Britain's Best Hopes For 2012 Gold In Phillips Idowu Idowu has hit his stride in his 30s thanks to a new coach. Now he's Mr. Clutch at the big meets.
US Distance Stars In The News
Haile G And Johnnie Walker In The News
Bureaucratic News
2011 World Championships News
Interesting: Cross-Country Is In Crisis But Edinburgh XC Meet In Scotland Is A Lone Bright Spot The race even gets good television ratings in the UK. Meanwhile, in the US, track and field is rarely on mainstream TV.
London & Boston 2011
Incredible 2011 Virgin London Marathon Field Announced: Wanjiru Vs. Kebede Vs. Makau On Men's Side Director Dave Bedford is calling the women's field "undoubtedly our strongest ever," but we once again are amazed with his men's field. London's got the top 3 men's marathoners in the world Sammy Wanjiru, Tsegaye Kebede and Patrick Makau going head to head to head. This year's Chicago marathon with Wanjiru vs. Kebede duelling to the finish was incredible and left Sammy Wanjiru exhausted (photo above). Now throw Makau (Amsterdam and Berlin champ) into the mix. *Message Board Thread On London
*European XC Champ Jessica Augusto And Hayley Yelling To Make Marathon Debuts In London

American Hopefuls Kara Goucher And Desiree Davila To Run Boston 2011 Davila has come a long way in her career, as she got equal billing with Goucher in the press release. Last week it was announced Ryan Hall is running Boston.
On The Boards: Desi will kick Kara's butt this April
Doping News
More Spanish Doping News
The Awards/Reviews Keep Coming In
Kenny Moore Has New Book On "Track Town" USA
Lengthy Eugene Register-Guard Article On Book We highly recommend Kenny Moore's classic "Best Efforts" if you want a great read on some of the legends in the sport.
Distance Reads
Previous Spanish Doping News
Honolulu - America's 3rd-Largest Marathon *Top Results
Despite Assistance, Belainesh Gebre Declared Honolulu Marathon Champ The Flagstaff-based Gebre has been tearing it upon the roads. She was not invited to the elite field so she flew to Honolulu on her own and entered the race with her boyfriend. He paced her during the race and they shared drinks, but despite a protest she still got the $40,000 prize.
Men: Last Year's Runner-Up Nicholas Chelimo Pockets $40,000
2010 USATF Club Nats *Results
Even Earlier Spanish Doping News
Previous Spanish Doping News

Victim #1: European XC Champ Alemayehu Bezabeh Pulls Out Because Of Doping Probe This only going to get bigger. The focus is on Spanish legend and World steeple champion Marta Dominguez, who was arrested Thursday. Bags of blood have been seized and the implications are huge. Dominguez is a hugely popular athlete in Spain. Interestingly, her coach Cesar Perez ran at UTEP in the '90s. A great place to start may be this message board thread. It's got talk of Perez, interesting debates on doping and some great posts by Renato Canova, top coach of many of the star runners from Africa. Canova gives a lecture on the difference in class in runners and knocks the depth of the women's steeple.
*61 Spanish Athletes Sign Declaration Supporting Raids And Doping Probe
*Spanish Newspaper Headline: "Doping Brings Down Another Legend"
*Coverage From El Pais Translated to English.

World Steeple Champ Marta Dominguez Arrested In Doping Raid The pregnant Dominguez has reportedly been arrested. *Message Board Thread Here
*Reuters Article Here
Paul Tergat's Brush With Death
Tergat's Car Was Crushed Between Two Trucks, Says It Is A Miracle He Survived "On my right was a tanker that had stalled. But on the on the left side, was another trailer heading my way for a head-on crash. I had to make a move. I swerved, and that is all I can remember. Everything went dark. I could hear a woman shout, 'Is this Tergat?' I said, 'It is Tergat.' I don't know if they heard me."
*More On Tergat With Photo

Paul Tergat Injured In Car Accident Tergat seems to be okay but he was flown to a new hospital for further treatment. *LRC MBoard Talk
Zatopek 10k Down Under *Results
Menjo Dominates 50th Zatopek 10k In the humid conditions of Melbourne, LRC legend Josphat Menjo pulled away after the halfway mark to win the Zatopek 10k. The former 6-night-a-week boozer, Ben St. Lawrence, finished ahead of American star and former NCAA 5k champ Bobby Curtis.
*Melbourne Herald Sun Recap
*A More Relaxed Craig Mottram Says There Is "No Doubt" That His Best Is Yet To Come He was on hand as a spectator at the Zatopek 10k.

A Look At The 50 Years Of The Zatopek 10 IAAF
Ben St. Lawrence Has Gone From Overweight Boozer (Photo To Prove It) To Aussie Star
Unbelievable
BBC Interviewer Says She Couldn't Call Marion Jones A Drug Cheat We understand the press isn't as free in Britain as it is in the US but if she's that scared of a lawsuit she should get out of the business. *Original Interview Here
We Say Lock Her Up Again For Continuing To Lie
Marion Jones Says She Didn't Deserve Prison *LRC Thread On Jones' Statement
Boys: Lukas V. Wins Edward Cheserek, a Kenyan kid now living in NJ, was 2nd (more on his NXN race here). Defending Champ Craig Lutz of Texas was third. Lukas will defend his Foot Locker title next weekend. Arcadia (CA) won the team title. The F-M Boys were second.
*Jim Rosa's High School XC Career Ends In Disappointment As He Was Just 78th Well, he should take solace that Chris Solinsky was 73rd at NCAAs in 2006. The article makes it sound like brother Joe Rosa is nowhere close to coming back.
*Recommended Read: Meet The Amazing Edward Cheserek The orphan showed up in the US in June with no luggage, just the clothes on his back.
*2nd Great Article On Cheserek
On The Boards: Lukas who? Japanese high school kid runs 28:23 10k!!!!


Girls: Rachel Johnson Of Texas Wins It Johnson was only 3rd in her Foot Locker Regional last weekend, but has a good excuse, as girls in Texas only run 2 miles in XC. Next week she'll be back at the Foot Locker Nationals. The F-M Girls won their 5th in a row in a runaway.
*Fayetteville-Manlius Girls Win 5th Straight With Record Low Score Of 27 & Scary Thing Is They Might Be Even Better Next Year They only have one senior in their lineup. *Local Coaches Praise Powerhouse F-M Girls Program
From The LRC Archives: Training Talk With F-M Coach Bill Aris He's clearly doing something right with 5 straight girls championships and now 2 boys runner-ups.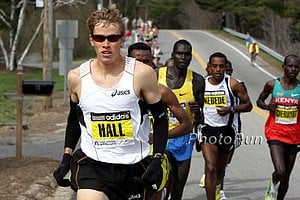 LRC Ryan Hall To Run 2011 Boston Marathon It will be his first marathon without a coach.
*Message Board Thread
LRC In Monaco
LRC From Monaco:
LRC 800m World Record Holders: Juantorena, Coe, Kipketer And Rudisha All Together In One Room For The First Time Ever We didn't hype this enough last week because of NCAAS but you'll learn something if you give this a read or watch.
LRC Bernard Lagat Says The 5k Is His Focus; Watch Out For His Brother, Robert Cheseret
LRC Dayron Robles And David Oliver Agree On One Thing - Allen Johnson Is The Best Hurdler Of All Time Robles and Oliver were really entertaining. Oliver is now one of our favorite US runners.
Webb's Comeback Continues On Turkey Day!
Boards: Webb Over Rupp In Silicon Valley Trot
Alan Webb (13:36) kicked past Galen Rupp for the win in a last-minute matchup of training partners at the Applied Materials Silicon Valley Turkey Trot.
*Top 10 Men's Results NAU junior Diego Estrada wasn't happy with his 16th at NCAAs on Monday so he ran 13:50 for 4th on Thursday.
*TrackFocus Recap
*Mercury News Recap With Webb Quotes
*LRC Reader Gets Race Photos Word from out west is Webb looks fitter than ever.
*Video: Salazar Talks After The Race, Plus Men's Finish
All That Is Great About LetsRun.com
LRC NCAA And Foot Locker Contest Recaps: The Greatness Of You Recapping our contests always reminds us what is greatest about LetsRun.com - that is you, our incredibly loyal, smart and interesting readers. This time our contest winners impress as usual. Not only do we have acts of sportsmanship, but we have a runner with MS who can no longer run anymore but it still super-dedicated to the sport, a college coach who nearly pulled off the NCAA D1, D2 prediction double (and btw went to high school with the rocket scientist who has won two of our previous contests), a guy who watched malmo win an NCAA XC race, and a guy who issued a challenge to Aaron Braun before he won last week's club XC champs.
Team Tenmaya Wins Its 1st-Ever Team Title At Japanese Corporate Ekiden
*IAAF Release
Brendan O'Neill Reflects On Ireland's U-23 European Team Title The team is the toast of Ireland and recently appeared on Ireland's biggest TV show - the Late, Late show.
LRC Friend Toni Reavis Named To Running USA Board Of Directors
Guess There's No Such Thing As A 1st Amendment In Australia
Australia's 400m Man John Steffensen Is Banned For 3 Months For Criticizing Athletics Australia
2009 World Championship 800 Finalist Bram Som To Run Indoors For 1st Time Since 2007
Spanish Doping News
Other Noteworthy News From Saturday
Haile G In The News
Looking Toward Some Upcoming Races
Vin Lananna And Connie Price-Smith Will Be Glorified Clipboard Holders Head Coaches At 2011 World Championships In Daegu, South Korea
Al Qaeda #2 Targeted President GW Bush And Gordon Brown At Beijing Games
NCAA Divsion 1 XC Nationals To Return To ISU In 2011 Apparently the NCAA was uncomfortable that the meet in Oregon was going to be at a race track. Hello NCAA, the high schoolers handle the site just fine. Please get a brain.
Gay/Bolt News
The 10 Best High School XC Runners Ever
LRC Week That Was: The 10 Best High School XC Runners Of All Time, Verzbicas, Tribute To Gary Reed, The NY Times & The NE Patriots And More We've got the entire running world covered from San Diego to Japan, from the high school ranks to the pros, and even talk about the NE Patriots and the NY Times.
Euro News
Distance Men In The News
XC News
Rupp And Ritzenhein To Race Great Edinburgh XC On January 8th Great to see some Americans running XC. Message board thread on their decision here.
*Serhiy Lebid To Lead European Team At Edinburgh XC
*Lebid Would Love To Get His 10th European XC Title Next Year
Tuesday's Spanish Doping News
Gary Reed Calls It A Career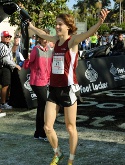 LRC Favorites Lukas Verzbicas And Aisling Cuffe Take Care Of Business Verzbicas cemented his legacy as one of the all-time greats as he became just the third boy to repeat. Cuffe capped off a truly dominant senior year as she won by 34 seconds.
*Photo Above From TrackandFieldPhoto.com, More Photos Here
*Verzbicas' Facebook Page Had Been Focused On Number 2 For Weeks
*Stanford Signee Cuffe: "I tried to break them early." She certainly did that.
European XC Men: Serhiy Lebid Gets His Ninth European Title Afterwards, Lebid says he has given up hopes of training for the marathon. He is great at one thing ... cross-country.
European XC Women: Portugal's Jessica Augusto Gets Gold on Home Turf The Brits are happy as Charlotte Purdue won the junior race and the women got a silver.

Recommended Read: Meet "The Next Sonia" - Ciara Mageean At 15, she was the Irish 1,500 champ. She might make an NCAA school real happy real soon. *Mageean Is Watching Last Year's Runner-Up Gulshat Fazlitdinova *Ireland's Best Year By Year At World XC
Excellent Read: 10-Year Anniversary: Ritz Over Webb Over Hall At Foot Locker
It was an epic race and Ritz dominated. Classic 2000 Race photos here. Photos of all past winners here. More FL history here. It's the 20th anniversary of Louie Q's dominating win.

US Distance News
Week In Review
LRC Week That Was - Fukuoka, Working Hard For A Living, Cal International And NXN We go beyond the headlines to give you the scoop of what is happening in the sport. We present to you a difficult way you can make $77,000 a year from running, analyze American vs. Japanese marathon depth, show you the favorites always win in our sport and then turn around and have some interesting stories from NXN on underdogs coming out on top. We even point out the first mistake ever made from the Nike marketing department.
Off-Road Action
Miguel Heras, Brother Of Cyclist Roberto Heras, Wins North Face Endurance 50 Mile And $10,000 Ultra star Geoff Roes was passed in the final miles by Heras. More here. Nice video recap here. We must say it looks pretty interesting.
*Max King And Sally Meyerhoff Win XTerra Trail Champs And $2k
More News
4-Time World XC Silver Medallist Catherina McKiernan Reviews Ian O'Riordan's New Book The Irish Times writer's book isn't available in the US but looks interesting and is called "Miles to Run, Promises to Keep - Strange adventures of the distance runner."
Week In Review WikiLeaks Style
LRC NCAA Week In Review We didn't steal the data or jeopardize national security, but in the tradition of WikiLeaks, we have a data dump in our Week In Review that covers the NCAA XC Meet. Also, last week Alan Webb took down Galen Rupp on the roads at 5k.
More Rudisha AOY News
Famed Coach Brother Colm O'Connell Says Rudisha's "Not There Yet" To truly be considered great, the world record holder needs a world and Olympic title.

"The Party Continues" The Standard of Kenya The worldwide domination of little LetsRun.com continues as this Kenyan article quotes from LetsRun.com detailing the incredible gathering of David Rudisha, Seb Coe, Wilson Kipketer and Alberto Juantorena in one room for the first time ever. If you haven't read our recap of the event or watched the exclusive video Juantorena wants a copy of, click here.
Recommended Read: Q&A With Famed Track And Field Journalist James Dunaway He'll be only the 2nd journalist inducted into the T&F Hall of Fame and he deserves the honor after more than 50 years in the sport. A great guy and an LRC visitor.
A Truly Crazy Read: Two Rochester, NY Old Guys Battling It Out To Become 1st Marathoner To Run 1,000 In History One is 79 years old and had a stroke and lives in a nursing home and has a walker but plans to run some more, while his 90-year-old friend is playing catchup as he's 220 behind.
Geb's Johnnie Walker Commercial
Two Of The Best Running Movies Of All Time (Don't Believe Us? Click Here)
The 10 Best High School XC Runners Ever
LRC Week That Was: The 10 Best High School XC Runners Of All Time, Verzbicas, Tribute To Gary Reed, The NY Times & The NE Patriots And More We've got the entire running world covered from San Diego to Japan, from the high school ranks to the pros, and even talk about the NE Patriots and the NY Times.
Female Stars On Different Ends Of The Spectrum
Highlights Of Menjo's Win Down Under At Zatopek 10k
London $012
Former American Hurdler Tiffany Ofili And Long Jumper Shara Proctor (6th At Worlds) Are Now Representing Britain For 2012
Athlete Blog News
Zatopek 10k History And Preview
North Face 50 Miler Recap (Looks Interesting And Crazy At The Same Time)
What's Next For Rudisha After Hero's Welcome In Kenya? (If You Haven't Heard About Rudisha, Coe, Kipketer And Juantorena Getting Together, Click Here)
Relive Men's NCAAs: *Recap *Results *Photos *New (2nd Photo Album Added Here)
Relive Women's NCAAs: *Recap *Results *Photos *New (2nd Photo Album Added Here)
800m Royalty Together For The First Time Ever: Juantorena, Coe, Kipketer And Rudisha (It's Well Worth A Watch If You Have The Time, Or Read The Recap Here)
Webb Beats Rupp - Silicon Valley Turkey Trot Finish Video - More, Including Interview With Salazar, At Spiked Up Psyched Up Blog
Old 15k WR Holder Interviews New WR Holder
LetsRun.com's Message Boarders Rejoice
Despite Being European 400m Champ, Kevin Borlée's Dad Wants Him To Move Up To The 800 He is the "slow" Borlée twin yet was the European champ this year. He's not ready to move up.
Save Some Cash

2010 ING NYC Photos
Geb's Emotional Retirement Speech
Fred Lebow Documentary Trailer - More Info Here