WTW: Europe's Teen Phenoms Appear To Be The Real Deal and Buzunesh Deba Breaks The Boston Marathon Course Record
The Week That Was In Running – December 5 – 18, 2016
by LetsRun.com
December 21, 2016
Things slow down in December so we've moved the Week That Was to a bi-weekly column for this edition and next.
Past editions of The Week That Was can be found here. Questions or comments? Please email us or post them on our fan forum.
****
Europe's Teen Phenoms at 1500 Impress At The 2016 European Cross Country Championships
Article continues below player
Ten days ago, the 2016 European Cross Country Championships were held and the only thing that really garnered much press was the uproar that resulted after Kenyan-born (and Kenyan-living?) Turks went 1-2 in both the men's and women's senior races. If you're interested in talking about that, we suggest you check out the messageboard thread on the topic – Fair or Foul? Sonia O'Sullivan slams the fact that two Kenyan-born Turks go 1-2 at 2016 Euro Cross.
In that thread, coach Renato Canova, who saw a slew of Kenyan-born runners win medals for other nations at the Asian Games when he was the coach of the Chinese national team, had an interesting proposal. He thinks athletes that switch countries should be allowed to compete at the biggest events (Worlds/Olympics) immediately but have to wait six years to compete in area championships which generally are more developmental in nature. He said the having Kenyan-born Qataris dominate the Asian Championships resulted in his Chinese athletes losing motivation.
In our minds, the most interesting results at the European Cross Country Championships came at the junior level. That makes sense as at the senior level it's really just a matter of which stud decides it's worth their time to compete in December whereas at the junior level you might find a future star.
The men's and women's winners in the U-20 race are both athletes you want to remember. In the girls' U-20 race, Germany's Konstanze Klosterhalfen, whom we called "Germany's Mary Cain" in March, became only the second junior girl to defend her title as she won by a staggering 17 seconds. In March, when we introduced you to Klosterhalfen, we wondered who would have the better career – Klosterhalfen or any of America's recent teen phenoms (Alexa Efraimson, Allie Ostrander, Mary Cain, Jordan Hasay)? Klosterhalfen, who turns 20 on February 18 (two days older than Efraimson), already has done one thing that none of the others have done – compete in the Olympics. She made the semis in Rio in the 1500 and nearly PR'd there (she ran 4:07.26; her pb is 4:06.91).
In the boys' U-20 race, there was a very interesting development. It's very unusual to see a 16-year-old winner but that's exactly what happened as Jakob Ingebrigtsen of Norway, the younger brother of Olympians Filip (3:33.43 pb, European champ this year at 23) and Henrik (3:31.46 pb, 5th at Olympics at age 21 in 2012) won by eight seconds. Jakob may have just turned 16 on September 19, but he's already run really fast. He's the world record holder for 1500 at both age 14 (3:48.37) and 15 (3:42.44).
Now some might say that setting age-group records at age 14 and 15 on the boys' side isn't all that significant as it might just be a test of who hits puberty the earliest, but we certainly don't agree with that argument in the case of Jakob Ingebrigtsen given what his brothers have accomplished and given that he just beat everyone in Europe under the age of 20. He's not just a great 16-year-old athlete — he's a great junior athlete, period. Running a 4:00 mile equivalent at any point in high school is great; to do so at age 15 is remarkable.
And if you start looking at who some of the names are that hold the 1500/mile records for ages 16, 17 and 18, you see some very famous names.
According to age-records.125mb.com, the age-16 1500 record of 3:42.43 belongs to Spain's Reyes Estévez. Estévez would go on to run 3:30 for 1500 and win European gold in the 1500 (1998) as well as two World Championship bronzes (1997/1999). And we imagine you've definitely heard of the age-17 and age-18 mile record holders in Steve Cram (3:57.43 at age 17, eventual world record holder, world champion and Olympic silver medallist) and Alan Webb (3:53.43 mile at 18, eventual 3:46 miler).
More: MB: *Jakob Ingebrigtsen wins European cross country – LetsRun.com
*Jakob Ingebrigtsen: threshold pace of 19,3 km/h (12 miles/hour)
*Jakob Ingebrigtsen 14y, 3.50.57 on 1,500
LRC Archives: Other Jakob Ingebrigtsen threads
###

Moving on to a different type of running fast early, there were a couple of impressive NCAA leaders put up two weeks ago that deserve shout outs. Normally, it's hard for NCAA guys to run fast in December as most collegians are starting to build back up after long cross country seasons, but these two marks were put up by seniors who didn't run cross country this fall.
At Texas A&M on December 10, Houston senior Brian Barraza, who is a 29:04 10,000-meter man, became the second person (Johnny Gregorek was first h/t Ryan Lampa) to break 4:00 indoors in December when he ran 3:58.66 – his first career sub-4. A day earlier, Tulsa's Marc Scott ran 13:38.87 for 5,000 meters at Indiana.
****
Stat of The Week I / Some Things Are Worth The Wait
966 – number of days that passed after Ethiopia's Buzunesh Deba crossed the finish line at the 2014 Boston Marathon in 2:19:59 before she was officially recognized as the 2014 Boston champion and course record holder. On December 12, 2016, the BAA officially named Deba the champ.
"Buzunesh Deba's sub-2:20 performance in 2014 was a magnificent achievement. To emerge victorious in the fastest women's race ever run in Boston was remarkable. We look forward to awarding her the praise she rightfully deserves in 2017," said B.A.A. chief executive officer Tom Grilk.
****
Stat of The Week II
63 – number of days between Sammy Kitwara's sub-2:10 marathons. Kenya's Kitwara ran 2:05:45 for 2nd at Amsterdam on October 16 and then ran 2:09:59 to win in a new course record in Taipei on December 18 (netting $56,113).
975- number of days since an American ran sub 2:10 in the marathon. 2016 is coming to close and it will be the second straight year that no American man has broken 2:10. (Meb Keflezighi at Boston in 2014 was the last American sub 2:10).
###
Speaking of fast turnarounds, just two weeks after he ran 2:09:11 at Fukuoka, Japan's Yuki Kawauchi ran 2:12:45 at the Hofu Marathon, making him the first person in world history to record 50 sub-2:16 marathons.
****
Weekly Free Training Advice
In early December, we published a Q&A with Italian coach Renato Canova. If you missed it, catch up now.
LRC Canova Q&A, Part I: Why The Kenyans Struggled In Rio, Learn The Name Of The 2020 Olympic 5,000 Champ, And Why Isn't China Better At Running?
LRC Canova Q&A, Part II: Is A Sub-2:00 Marathon Possible? Who Wins A Potential Kipchoge-Bekele Showdown? & How U.S. Stars Centro, Rupp & Jager Compare To The Africans
If you are a fan of Canova, you'll likely enjoy the tweet below, which summarizes his marathon training philosophy.
@Scienceofsport @stevemagness @DrMJoyner @sweatscience @TStellingwerff Notes on Renato Canova #marathon #training pic.twitter.com/ZaHY8VtFnq

— Iñigo Mujika (@inigomujika) December 13, 2016
****
Race Of The Week & Who is Doing World XC in Uganda?
Did you know the Olympic 1500 champ Faith Kipyegon raced the Olympic 5000 silver medallist Hellen Obiri last week in Kenya? Obiri got the win in the 10,000-meter cross country race in 33:29 to Kipyegon's 33:47. Kipyegon's sister Beatrice Mutai was 3rd and 2014 World Half champ Gladys Cherono 4th. Rio 5000m Olympian Charles Muneria won the men's race.
We don't know why more American pros don't run XC and hope some big names to try to make the US team for the 2017 World Cross Country Championships, which will be held in Uganda in March.
More: Olympic 5000 Silver Medalist Hellen Obiri Wins Deep Kenyan XC Race Over Olympic 1500 Champ Faith Kipyegon
*****
Sub-2 in 2017? No Chance.
Last week, one of the bigger stories to come out was the fact that Nike is sponsoring an attempt at a sub-2 hour marathon in 2017. LetsRun.com's feelings on the contrived experiment can be summed up in a Wall Street Journal article by Sara Germano, which quoted LetsRun.com co-founder Robert Johnson as follows:
"The same geniuses that had [the shoe malfunction] happening last year in Berlin are suddenly going to figure out how to get someone to run 3 minutes faster in a marathon in the span of 6 months?"
LetsRun.com has been a vocal critic of the idea that a sub-2 hour marathon is close to being a reality (on a legitimate course with existing equipment), something that has been suggested from time to time over the past few years. In 2013, Robert wrote a column – The Myth Of The Sub-2-Hour Marathon – where he said there was a zero percent chance it happens before 2023 and less than 50% chance it happens before 2040 (well he implied that by saying he'd bet someone his future Social Security checks that it won't have happened by the time he turns 67).
The Johnson brothers are far from the only two who aren't fans of the sub-2 hype. The Telegraph's Ben Bloom wrote last week that the "majority of those in the athletics world" "have reacted to Nike's announcement with disdain". Bloom cited Adharanand Finn, author of Running with the Kenyans, as being representative of that disdain when he said, "This Nike Breaking2 project is taking a sport, a competitive, exciting sport, and turning it into a scientific experiment. I don't like that. The runners too are being treated like lab rats. All feels wrong. And it won't work without something dodgy. Or am I just being a killjoy?"
We loved Finn's quote. If a sub-2 does happen, the athlete who achieves it should be feted – no matter what technology helps makes it possible. If technology is the key driver, then the athlete might as well do it on a bike.
When people talk about Roger Bannister's historic sub-4 mile, does anyone talk about what type of spike he was wearing? No, they do not. Yes, people know that he got some pacing help and was helped by a fortuitous drop in the amount of wind at the track, but other than that, it was all Bannister.
More: The Telegraph's Ben Bloom: "Nike's Bid To Break The 2-Hour Marathon Next Spring Is Little More Than A Gimmick, But We Can Still Enjoy It" Bloom compares this attempt to when Justin Gatlin ran 100m in 9.45 with a huge industrial-sized fan at his back for a "silly" Japanese TV show.
*Article By Sara Germano – Nike Admits Attempt Won't Come On A Records-Eligible Course
*MB: Breaking: Nike admits that its sub-2 hr attempt won't come on a legitimate course and won't count for a WR
*MB: Nike sub 2 Hour Marathon attempt in 2017 & Nike ruins dream Bekele vs. Kipchoge London matchup
LRC Archives The Myth Of The Sub-2-Hour Marathon
*MB From 2013: Sub 2 Hour Marathon Discussion: My Thoughts and Yours
****
Miruts Yifter Is Still Kicking/Inspiration For Mo Farah in 2020?
Update: One day after we published this story, Yifter passed away on Thursday.
For people under the age of 50, it's sometimes hard to remember that there used to be an era when distance running wasn't dominated by African-born runners. We were reminded of this fact last week when Ethiosports.com published an article telling people that despite press reports to the contrary, Miruts Yifter, Ethiopia's first-ever Olympic track gold medallist (10,000 and 5,000 double gold in 1980), was most definitely was not dead.
A few media outlets erroneously reported that Yifter, who is hospitalized in a Canadian hospital, was dead but that's not the case.
The erroneous report did result in legions of Yifter fans expressing their appreciation.
"The day the news came out that he had died, the hospital received phone calls non-stop! We couldn't deal with all the calls and later started directing all calls to the hospital straight to his ward. It was amazing. I didn't realize just how famous he was," said one nurse at Yifter's hospital.
Reading about Yifter last week reminded us that when he won double gold in 1980, he was at least 36 years old (some think he was 42). Mo Farah will only be a little older (37) when the 2020 Games take place.
More: Ethiopian media reported he had died, but 1980 double Olympic champ Miruts Yifter 'the Shifter' is alive but hospitalized in a Toronto hospital
*****
Quotes of the Week (that weren't quote of the day)
#1 If It Ain't Broke, Don't Fix It
"I have been able to come back and just be a normal college guy. To be able to train with the same guys I did every time has been fun. A bronze medal didn't change a whole lot for me."
-Olympic bronze medallist at 800, Clayton Murphy, talking to the IAAF about how he's still going to be a student at the University of Akron this year.
We're pleased to report that after a few hiccups, 1:43.55 800-meter man Donavan Brazier is also back where he saw great success, at Texas A&M (LRC Growing Pains: How Donavan Brazier Went From Breaking A 50-Year Old NCAA Record To Bombing Out Of The Olympic Trials 21 Days Later). Brazier ran on a 4 x 400 earlier this month and split 45.95.
More: IAAF Profile On Clayton Murphy
*MB: How did Donavan Brazier go from running 1:43.55 and winning NCAAs to bombing out of the US Trials 21 days later?
#2 Sometimes You've Gotta Call A Spade A Spade
"Standing around and watching a high jump competition is like watching paint dry. I get it – that element of track & field is not particularly exciting. High jumping is a little bit like basketball: it doesn't really matter until right at the end if the competition is close."
-former high jump world record holder and two-time Olympic HJ medallist Dwight Stones talking to RunBlogRun's Dave Hunter about why during his career as an athlete he would do television commentary between his jumps.
More: Dwight Stones: The Conscience Of Track & Field, High Jump Legend, TV Commentator Calls It As He Sees It
#3 The Russian Doping Problem Is Serious
"Even in the darkest days of state-sponsored doping in the former East Bloc in the 1970s and 1980s, the organized drugging of athletes was not also propped up by the deliberate corruption of antidoping measures on such a shocking scale."
–Joseph de Pencier, chief executive of Germany's Institute of National Anti-Doping Organisations, talking to the New York Times' Rebecca Ruiz after the second McLaren report was issued.
More: Report Shows Vast Reach of Russian Doping: 1,000 Athletes, 30 Sports
#4 Sometimes You Should Do What God Put You On This Earth To Do
"[Long jumping] is the reason I'm still alive. God gave me the talent to show what can be done in this world. It doesn't matter what situation you are in … you can come back. I can spread the word to the world. But you won't change the person until he changes himself."
-South Africa's Luvo Manyonga, the Olympic silver medallist in the long jump, talking in a great profile by Donald McRae in The Guardian on Manyonga's return to glory after a struggle with a crystal meth addiction.
More: The Guardian: From Crystal Meth To Olympic Glory: The Recovery And Rise Of Luvo Manyonga
If you liked that piece, you'll like this one from 2014 when he was so addicted to drugs he didn't make the funeral of his coach: The impossibility of loving Luvo
****
Tweet of the Week
34-year-old Canadian Nate Brannen, who made the 1500 final in Rio, is looking for a new sponsor after a good seven-year run with Saucony. Last week, Brannen was a bit miffed by the fact that he's looking still for a sponsor as an Olympic finalist when other shoe companies are handing out contracts to people in the beer mile. Brooks, for example, sponsors a beer miler and has a beer mile shoe but had zero men in the Olympic 1500 final.
Make Olympic Final, lose contract. Run a Beer Mile, gain contract. Something doesn't seem right here. Or maybe I need to switch events ?

— Nate Brannen, OLY (@natebrannen) December 14, 2016
Last race with @SauconyRacing tomorrow in the Merrie Mile. Thanks for 7 years together. Bring on 2017!!! @saucony #honolulumarathon pic.twitter.com/REQKafEVag

— Nate Brannen, OLY (@natebrannen) December 10, 2016
LRC After 15 Years Nate Brannen Finally Gets His Shot at Olympic Glory
****
Recommended Reads
The Yifter piece mentioned above was one of many reads we enjoyed over the last few weeks.

Meet Gary Allen – The Runner Who Started A Free Marathon In December In A Struggling Maine Town
Opinion Column: "Ending Doping Is In The Hands Of The Athletes" The athletes can force change, but for it to work, the best athletes need to be in on it.
77-Year-Old Doyle Carpenter Wins Two-Day Ultramarathon, Running 149 Miles In 48 Hours
IAAF Profile On Clayton Murphy: "The distance travelled by Clayton Murphy between the first and second of David Rudisha's Olympic 800m gold medals is hard to comprehend."
LRC Canova Q&A, Part I: Why the Kenyans Struggled in Rio, Learn The Name Of The 2020 Olympic 5000 Champ, and Why Isn't China Better at Running? T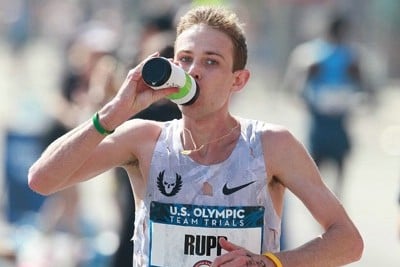 LRC Canova Q&A, Part II: Is A Sub-2:00 Marathon Possible? Who Wins a Potential Kipchoge-Bekele Showdown? & How U.S. Stars Centro, Rupp & Jager Compare to the Africans
LRC Morgan Uceny Was No Quitter – The Former World #1 Calls It A Career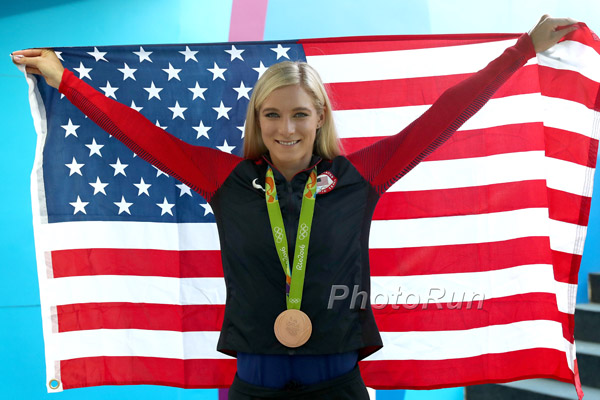 LRC Q&A Emma Coburn Discusses Her Big 2016 Season, Leaving Mark Wetmore & Heather Burroughs, & the Future Of The Women's Steeple
To read our favorite reads from previous weeks, go here.
****
Other News of Note
2003 World 400m Champion And Mexican Senator Ana Guevera Badly Beaten In Road Rage Incident She needed surgery from being beaten by four men after an accident involving her Harley Davidson motorcycle and a car. During the attack they insulted her for being a woman riding a motorcycle. *Discuss
*Former Police Officer identified as attacker of Mexican Senator and former 400 star Ana Guevara
****
Quotes Of The Day And Last Week's Home Pages
To see the actual quotes of the day from last week or last week's home page or any home page, go to our archive page.
Past editions of The Week That Was can be found here. Questions or comments? Please email us or post them in our running fan forum.