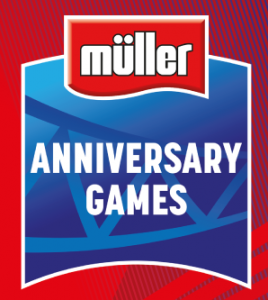 London, England
July 20, 2019 to July 21, 2019
Outside Letsrun
Plus hear from Karsten Warholm, Andre De Grasse, Omar McLeod, and Dina Asher-Smith. 
His injuries are gone but his first 30 meters is a problem says Rana Reider.
He ran 9.91 last year to win Euros but has only managed 9.97 this year.
"I feel like I'm probably PB shape. I feel like I'm in the best shape I've ever been in... I certainly feel like I'm in my PB shape of 3.55."
He nearly died in a motorbike accident in 2017. His latest set back was an allergic reaction to a bee sting this week.
What about the world record of 14:11?
On The Boards
Navigate
Race Results
Analysis
Event Recaps
Event Previews
In The Past